Warhammer 40K News, Rumors, Info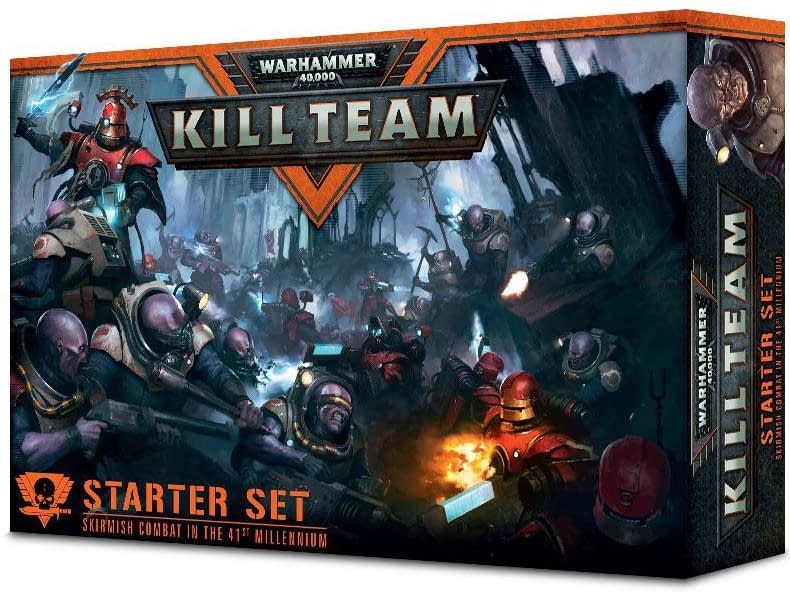 [Show / Hide Category Description]
Warhammer 40,000 (also known as Warhammer 40K) is a tabletop miniature wargame created by Rick Priestley and produced by Games Workshop. The first edition of the game's rulebook was published in October 1987 with the current, eighth edition, published in June 2017.
Warhammer 40,000 is set in the distant future where a stagnant human civilization is in conflict with alien races and supernatural forces. The models in the game are a mixture of humans, aliens, and monsters wielding futuristic weaponry and magical powers.
Like other miniature wargames, players take part in scale battles using miniature figures of warriors and combat vehicles. Players take turns moving their models around the field and simulate combat between models using the rule system and a set of six-sided dice.
Warhammer 40K is one of the most popular miniature wargames world-wide.
---
Warhammer: Battle Sister was released on December 8th, making it the first VR product with the official Warhammer license. The title is 30 USD in the Oculus Quest 2 store, and for VR and Warhammer fans alike, buying this game might seem like a no-brainer. Unfortunately, as the experience proves, more things need more brains […]
---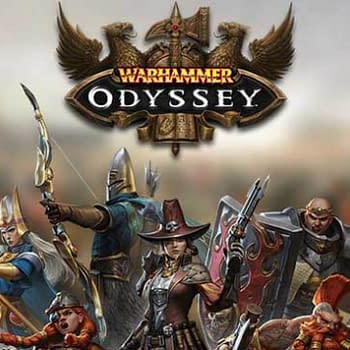 Virtual Realms decided to reveal a brand new gameplay trailer for their upcoming mobile title Warhammer: Odyssey. Aside from the fact that this is an official Warhammer product from Games Workshop, not a lot is really known about the game as the company hasn't released a ton of information about it. What we do know […]
---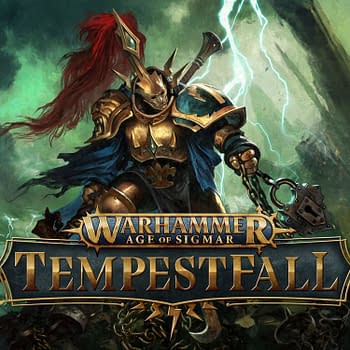 Carbon Studio revealed a brand news VR exclusive title this week with Warhammer Age Of Sigmar: Tempestfall. Longtime fans will appreciate that this will take place in the Age of Sigmar universe as you will be following the Necroquake. The game revolves around a specially assembled retinue of Stormcast Eternals who have embarked on a quest […]
---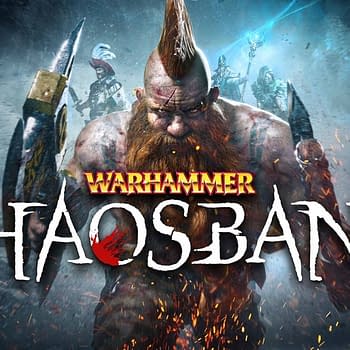 Naco and Games Workshop revealed today that Warhammer: Chaosbane will be coming to both the PS5 and the Xbox Series X at launch. The developers will be releasing a version called the Slayer Edition, which will be the first hack-and-slash available on Xbox Series X|S and PlayStation 5. This version of the game is everything that's […]
---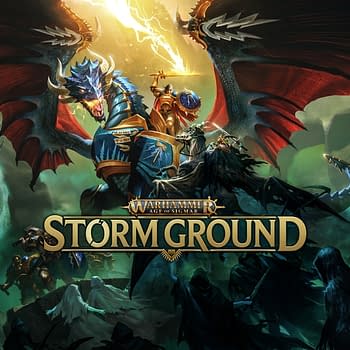 During Gamescom 2020, Focus Home interactive revealed a new Warhammer game with Warhammer Age Of Sigmar: Storm Ground. This particular game is going to be a new turn-based strategy title, which is actually the first strategy adaptation of Games Workshop's dark fantasy Age of Sigmar IP. A fun little campaign filled with immortal knights who, […]
---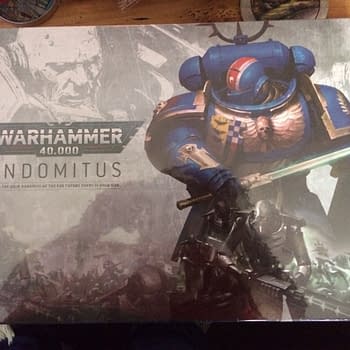 In the grimdark future, according to Games Workshop in their classic game Warhammer 40,000, there is only war. However, in the grimdark present, there are a whole lot of game reviews, which means that, at least for now, there's a lot of time for fun! We reviewed Games Workshop's Indomitus boxed set for the ninth edition […]
---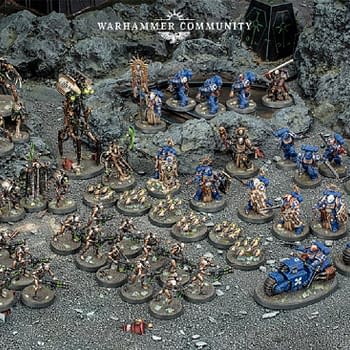 Today, Games Workshop put out an announcement with the core rules of their flagship game Warhammer 40,000's ninth edition. The new rules are available for free in a variety of languages, including English, Dutch, and German, among a bunch of others. Alongside this particular core rules reveal announcement, Games Workshop has let consumers know, at long […]
---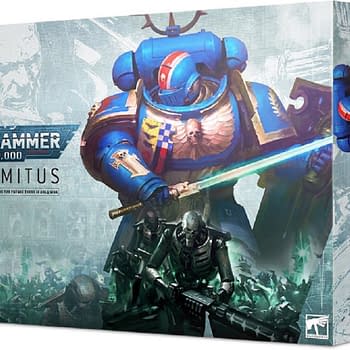 Brace yourselves, wargamers and hobbyists alike, for Games Workshop has announced the starter box set for the ninth edition of Warhammer 40,000! Dubbed Indomitus, this starter set will, as we've come to understand, feature Space Marines (of any of four different chapters, based on decals) and Necrons. What's in the boxed set, you might ask? Well, […]
---
With Games Workshop beginning to roll out information for a new edition (their ninth, to be precise) of their classic grimdark wargame Warhammer 40,000, they've also begun to give us previews of the models for the popular game. Today, we will be looking into the Necrons' newest toy, the Skorpekh Destroyer, as well as something vague and […]
---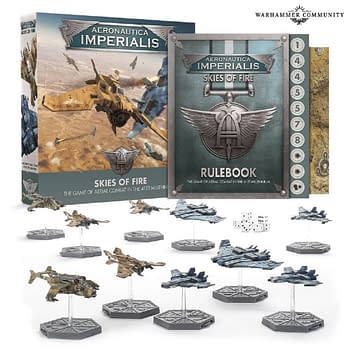 This weekend, Games Workshop is releasing a new wave of models and campaign information for their aircraft-warfare game, Aeronautica Imperialis. We covered this game a little while back and found it to be a fun, high-octane sort of dogfighting game, and now that there are new models coming out for new factions of the Warhammer 40,000 airborne […]
---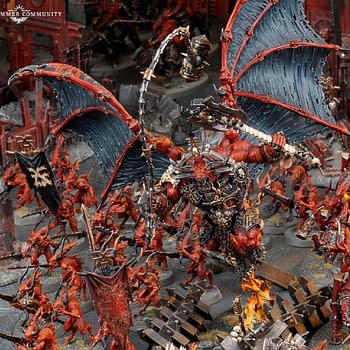 Games Workshop has been doing a lot of work on their various wargames lately. Amid a pandemic, the company has been handing consumers previews of their upcoming products, releasing new rules for their games, and even offering up a new edition for their classic game, Warhammer 40,000. It seems, too, that Games Workshop has been giving […]
---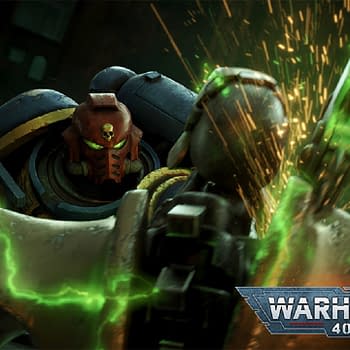 Games Workshop has announced its plans to update the 41st Millennium into the ninth edition! An all-new edition for the rules of their classic game Warhammer 40,000 has been announced just earlier today, with sights set on releasing a core rules codex, an app, and many, many different models. With the announcement of an all-new edition, Games […]
---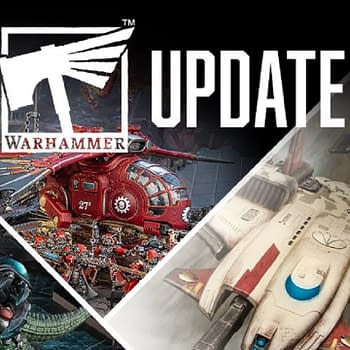 Games Workshop, the world-renowned creator of such games as Warhammer 40,000, Warhammer: Age of Sigmar and a good many others, has announced a return to their schedule of new releases. Furthermore, they've announced that for over 400 of their model kits there will be an update in pricing. This update could be a major one. For what […]
---
Wargaming and Games Workshop announced a new collaboration this morning as World Of Warships is getting a Warhammer 40,000 makeover. In both the main game and in WoW: Legends, a new series of ships will be embarking on the high seas as you will see some redesigns you might not be expecting. Two of the […]
---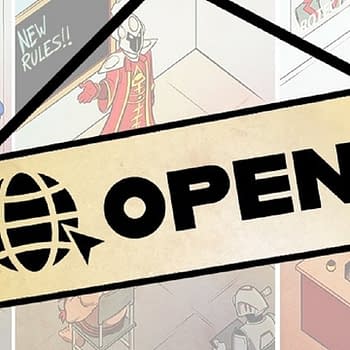 After roughly more than one full month, Games Workshop, the tabletop gaming industry giant best known for their wargames Warhammer 40,000 and Warhammer: Age of Sigmar, are finally reopening their webstore. This news comes in the midst of the COVID-19 pandemic's continued spread around the globe. We here at Bleeding Cool covered the then-indefinite closing of all Games […]
---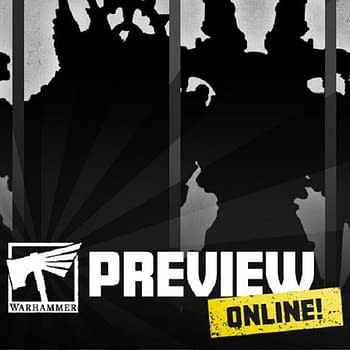 Hey there, hobbyists, wargamers, and fans of Games Workshop's various lines of gaming miniatures! Games Workshop revealed a bunch of new models! So, not long ago, Games Workshop decided, in the midst of the company temporarily shutting down to adhere to laws pertaining to the Coronavirus outbreak, to preview a glut of new models for […]
---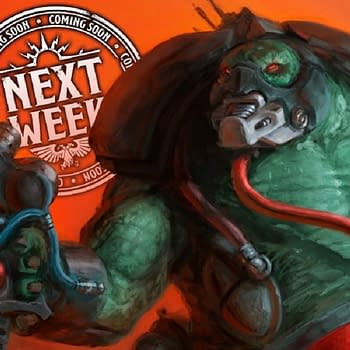 Do you ever feel, in your games set in the grimdark future that Warhammer 40,000 imagines, that you're missing a fair supply of Zoats? Do you need Zoats in your games of Blackstone Fortress? Do Zoats get your goat every time? https://www.youtube.com/watch?v=8jqb2zFu90oVideo can't be loaded because JavaScript is disabled: This Week in Warhammer: Zoatally Awesome […]
---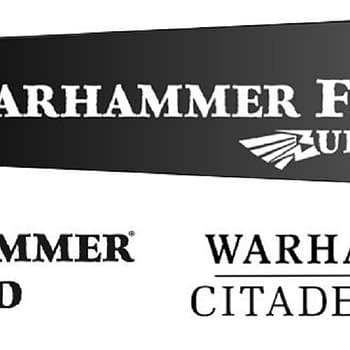 Well, I hate to say it, folks, but we saw this coming. Games Workshop, Origins-Award-nominated game design and development company, has released a statement officially canceling the following events: Warhammer Fest 2020 Warhammer World events Citadel Cafe From the release, found on the Warhammer Community official news hub: We value the health and safety of […]
---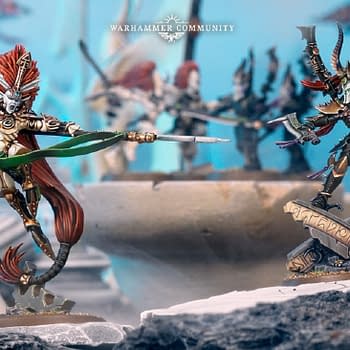 The time has come! According to an article on the Warhammer Community news hub for Games Workshop, the world-famous games company is releasing more Aeldar models for their grimdark, futuristic wargame Warhammer 40,000. This release comes hot on the heels of the "Blood of the Phoenix" boxed set release, and the models released are individual models […]
---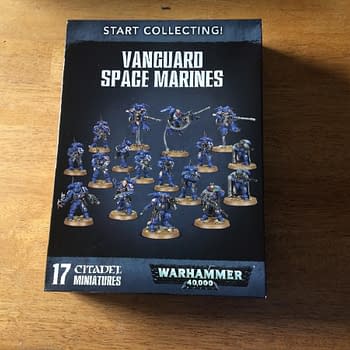 Hello there, loyal readers and fans of all manner of games produced by Games Workshop! Today I have a somewhat different review than anything you're used to seeing from me, or that I'm used to doing for you. Today, we will be kicking off what I'm dubbing "March, March, March!" (on this very fitting March […]
---