The house on a hill: Missouri State Capitol renovations complete after half a decade | State News
6 min read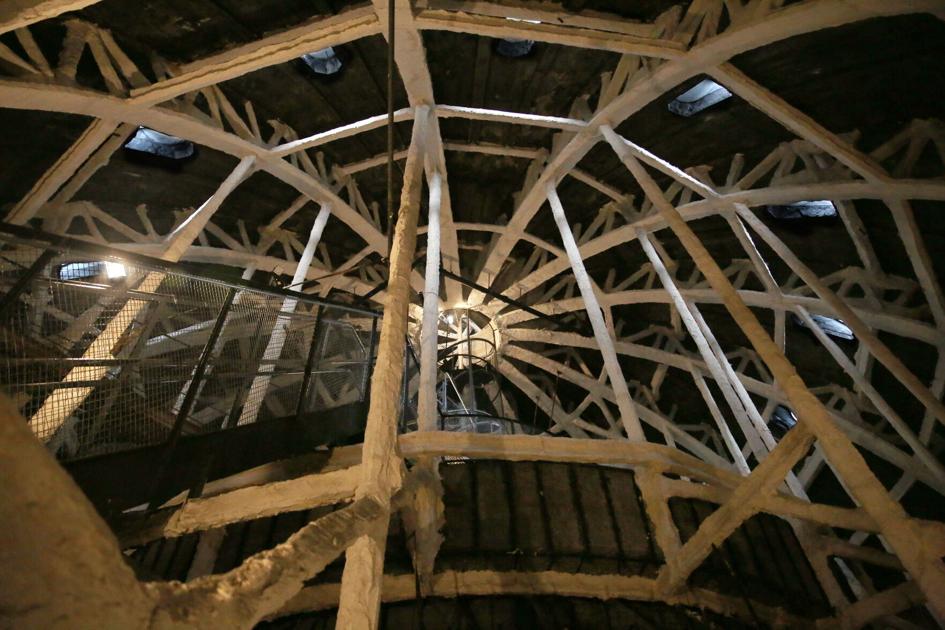 JEFFERSON CITY — The slow degradation of Missouri's Capitol didn't discriminate.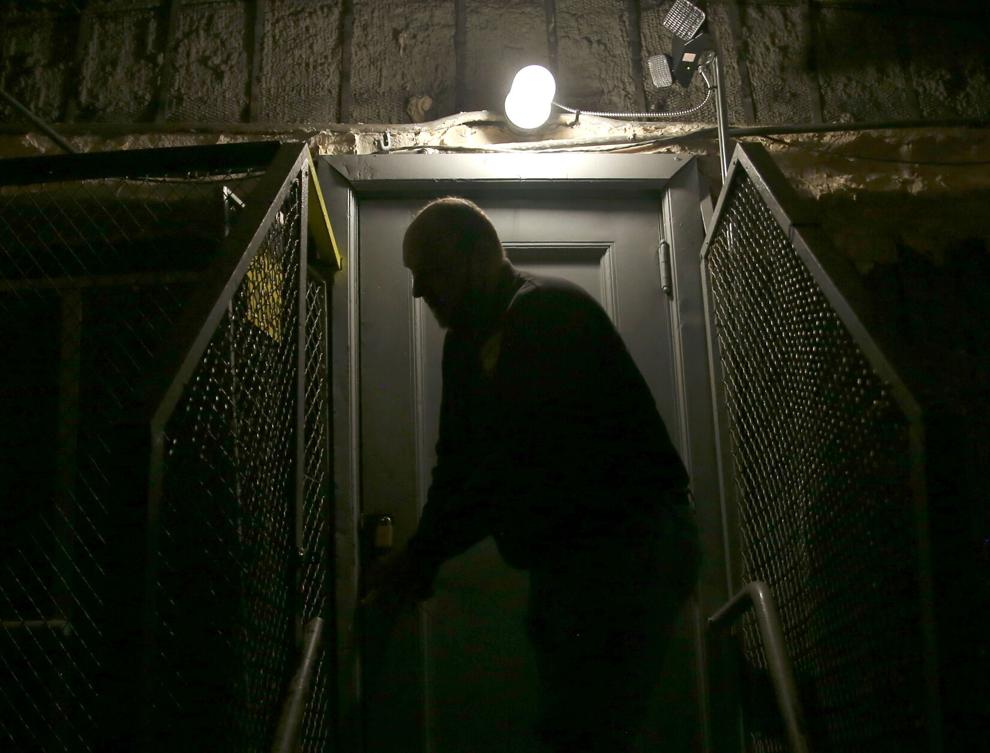 Buckets caught water leaking through aging stone in the ornate Senate Chamber. Computers in the basement postal office sat above flooded floors.
Long-running renovations to the century-old building totaling $55 million have repaired leaks, restored the facade and revealed water-carved crevices in stone walls that led to hidden catacomb-like rooms. But the Capitol, which sits on a foundation that goes back to 1837, still needs more refurbishing.
A 2004 study confirmed what was already known about the building. Mark Hill, director of the Office of Administration Division of Facilities Management, Design and Construction, said a state project in the 1950s in which the entire building was sandblasted weakened its defense against the elements, accelerating years of wear and water infiltration.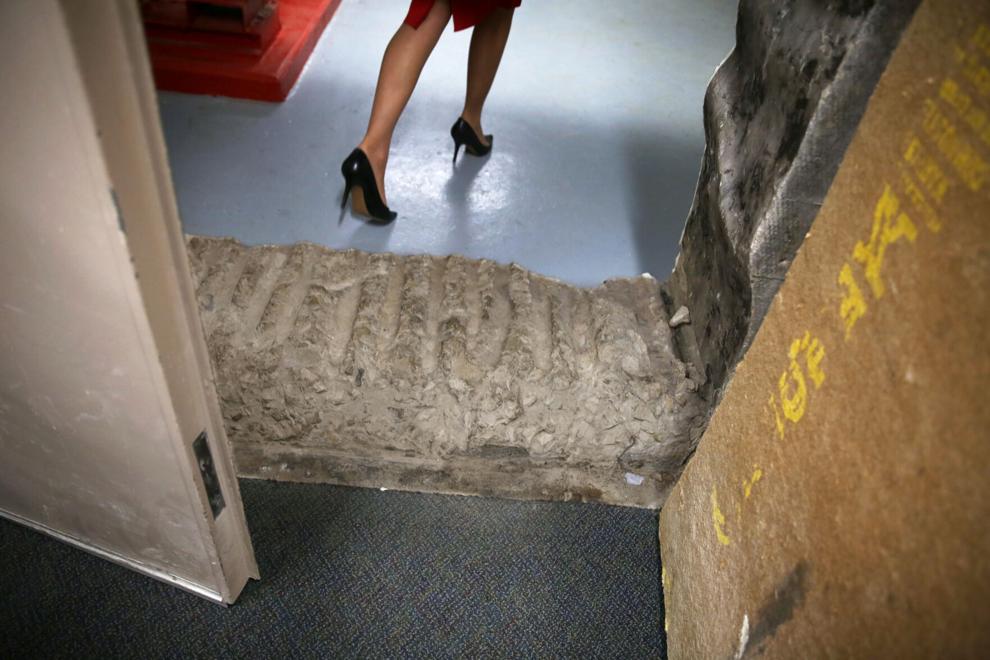 "They were building a case for this project (for) many, many years," he said. "This goes pretty far back."
The State Capitol Commission Board secured tax bonds needed for the project after decades of incremental repairs and restorations. Renovators went to work, cutting open 20 basement chambers to patch concrete structures and stone supporting the south stairs. Cast-iron pipes were replaced and drain pans installed to support other waterproofing measures.
"These areas had never been accessed before," Hill said of the space discovered behind basement offices. "Kind of interesting. And when they did it, nobody knew what they were going to find in there."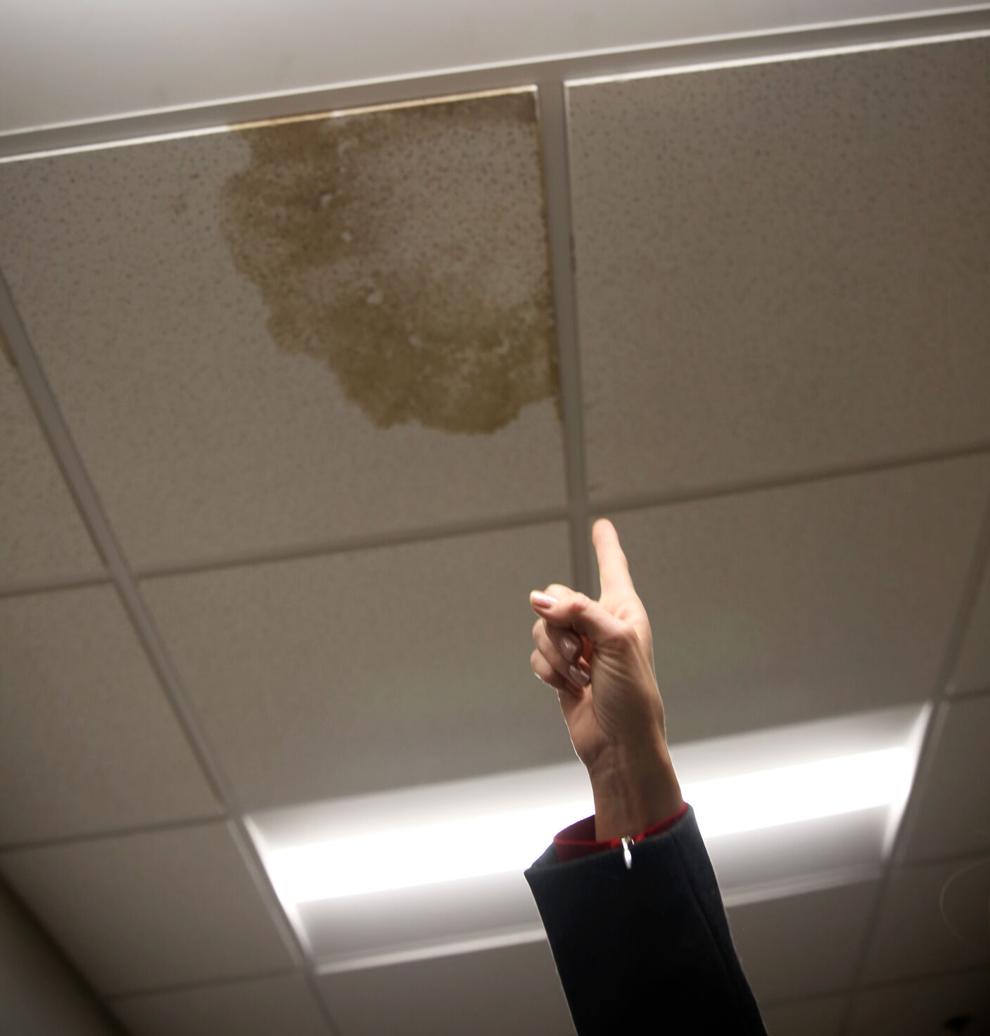 "We didn't realize there was more space back here, and so they just went ahead and cleaned it all out for us," Chief Clerk and House Administrator Dana Miller said. "They did have to bring hazmat teams to make sure that the air was safe. It was 100-year-old air."
To restore the exterior, masons repaired the worn-out mortar between the bricks of the building, a process called "tuckpointing." Around 2,000 tons of Phenix stone from Springfield were used to reflect the Capitol's ties to the land.
Bronze statues, including the dome-topping Ceres, were taken to Chicago to be restored, and the rotunda chandelier as well as rusted light fixtures littered around the grounds were restored by St. Louis Antique Lighting — the same company that built them 100 years ago.
The people's sanctuary
The cost of the renovations has been steep, but the Capitol is more than a building.
Historical relics and allegorical pieces of art throughout its halls offer remembrances of stakeholders who have shaped the history of the union's 24th state.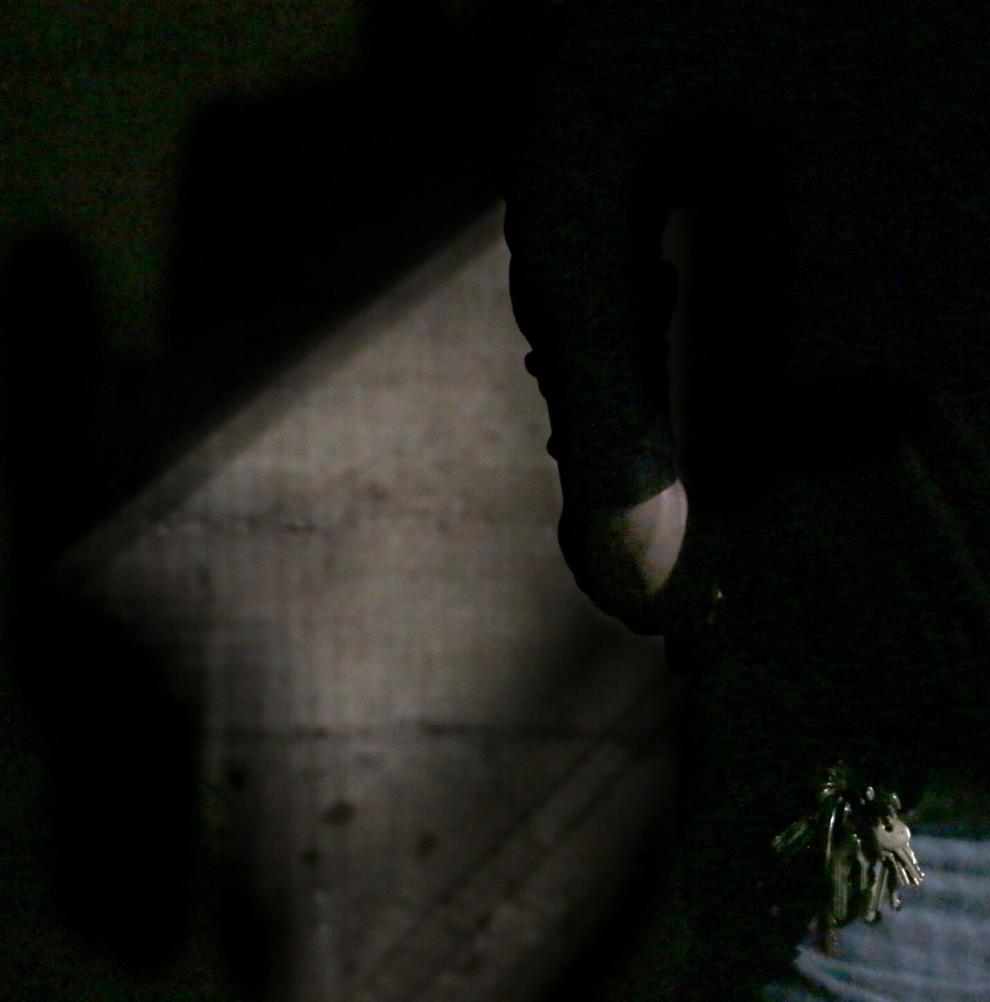 Sarah Jones is an art historian and site specialist at the Capitol. She gives tours and creates online content for the State Museum website. A native Missourian, she's traveled around the country studying art and architecture. Those gazes of awe as folks peer up from the base of the rotunda are some of her favorite moments.
"We have a lot of politics and stuff like that in this building, and people get really emotional about things that they care about," she said, "but that is very apolitical."
Lisa Gill has worked at Downtown Book and Toy on High Street for 10 years and grew up on East Capitol. The assistant manager remembers playing in the governor's garden when she was a kid.
"I wasn't even a taxpayer yet, but I just kind of thought it was my own," she recalled. "I don't know, it was just special."
Capitol maintenance manager Paul Ridenhour has cared for the building for 21 years and knows the place better than most.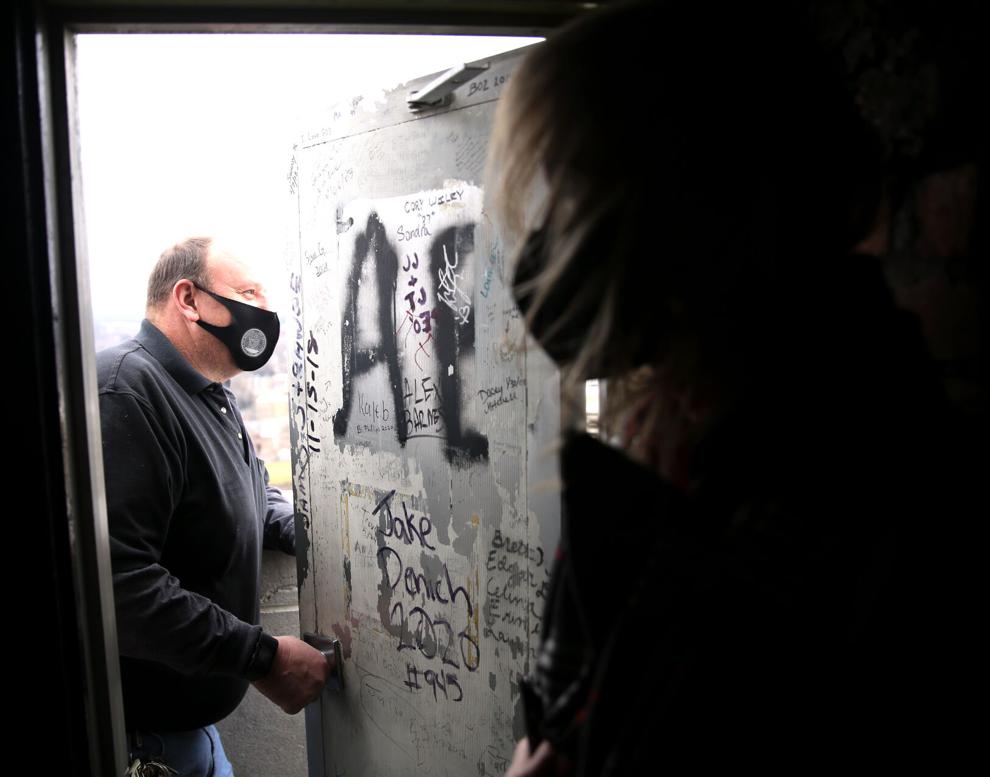 Taking his wife and two kids to the top of the building and watching fireworks every Fourth of July is one of his favorite memories.
"They've been up and around this building a lot over the years," he said. "Everything from when we had problems on weekends and they came with me, to Fourth of July and stuff like that."
"They've practically grown up here."
History, on repeat
Missouri historian and retired journalist Bob Priddy is writing a book about the history of the building.
Eight million dollars was set aside for major restoration work inside the building in 2001, he said, but economic uncertainty following the Sept. 11 terrorist attacks in New York City forced those funds to be relegated to regular government operations. That work remains undone.
"Given the current economy and the current inclinations of the legislature," he said it's unlikely that another major investment will be made for the foreseeable future.
Major crises have marked the building since the beginning.
World War I and the Spanish Flu postponed the dedication of the Capitol for six years when it was completed.
Now, COVID-19 "has just shut us down on everything," Miller said, adding a hurdle to holding a similar dedication a century later.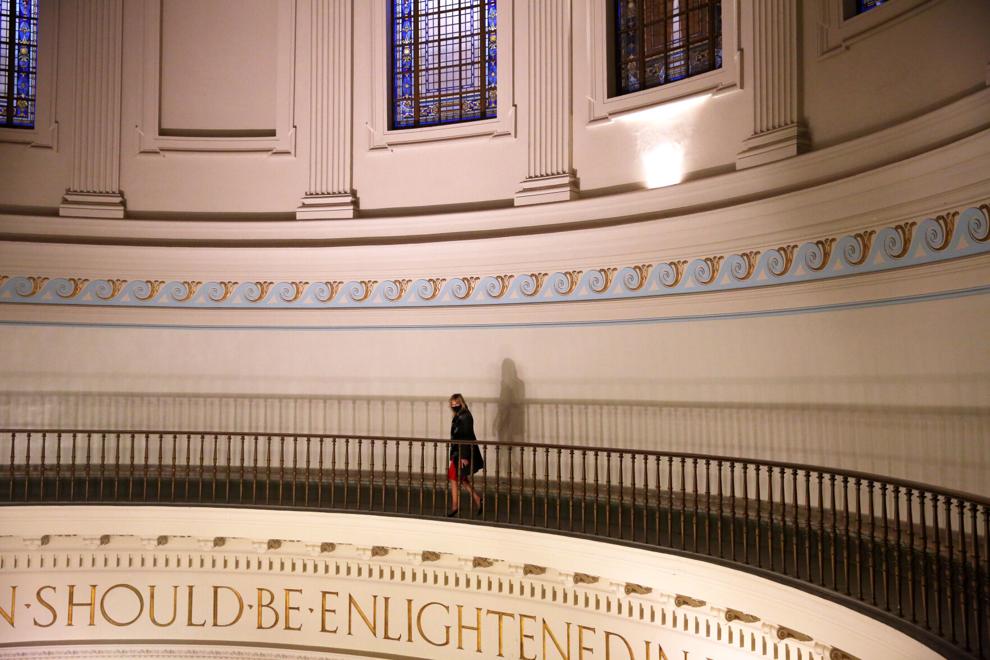 Even Miller, who sees the Capitol every workday, can't help but stare with that familiar look of reverence.
"The outside just looks beautiful," she said. "It really gleams."
Buildings crumble and rot. Others are rebuilt or transformed. This house erected and fostered by its people remains a mirror in which Missourians may see their collective reflection for another hundred years.