Suisun City Pets Who Need A Home: Meet Pumpkin, Yogi, Lime & More
Want to add a furry friend to your family and do something good for the Suisun City community at the same time? Adopt a pet from a local shelter or organization! During the coronavirus pandemic, many animal shelters in Suisun City and environs are still working to fulfill adoptions.
For those looking to adopt, a great place to start the search for a new fur child is at Solano County S Dot Pc Dot A, where Lime the dog is waiting patiently, or another local facility. If you aren't sure if you have time to take care of a pet year round, many shelters also offer opportunities to foster pets until they are placed in permanent homes.
Need some help in your search? Patch and Petfinder have you covered. We round up a list each week of all the pets recently put up for adoption in your area. If you're a cat person, meet PUMPKIN, a Domestic Short Hair up for adoption. Or if dogs are more your thing, there are several great dogs available, too. Click on any listing for more information, or to start the adoption process.
Editor's note: This list was automatically generated using data compiled by Petfinder. Please report any errors or other feedback to [email protected]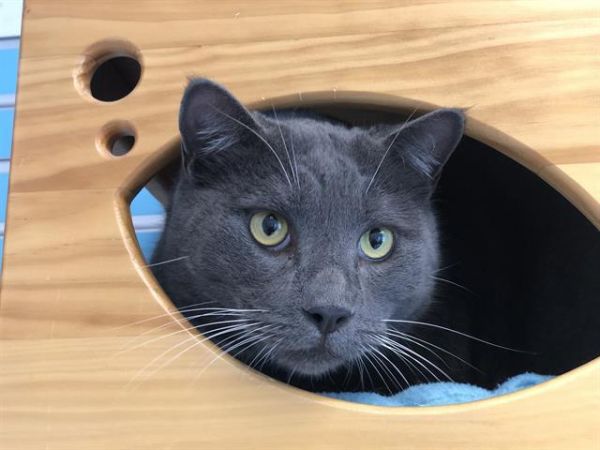 Name: PUMPKIN
Species: Cat
Location: Solano County Sheriffs Office, 2510 Clay Bank Road, Fairfield, CA
Age, Size, Sex, Breed: Adult, Extra Large, Male, Domestic Short Hair
---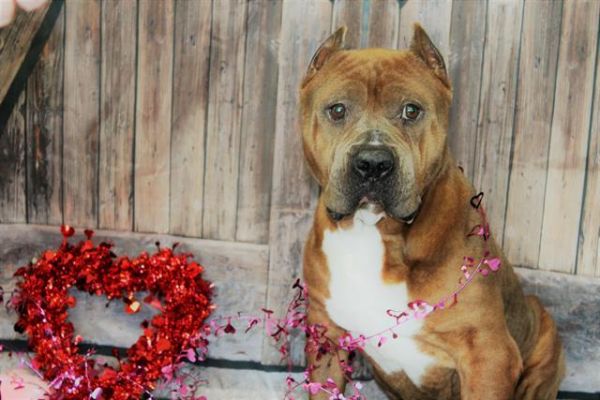 Name: YOGI
Species: Dog
Location: Solano County Sheriffs Office, 2510 Clay Bank Road, Fairfield, CA
Age, Size, Sex, Breed: Adult, Large, Male, Pit Bull Terrier
---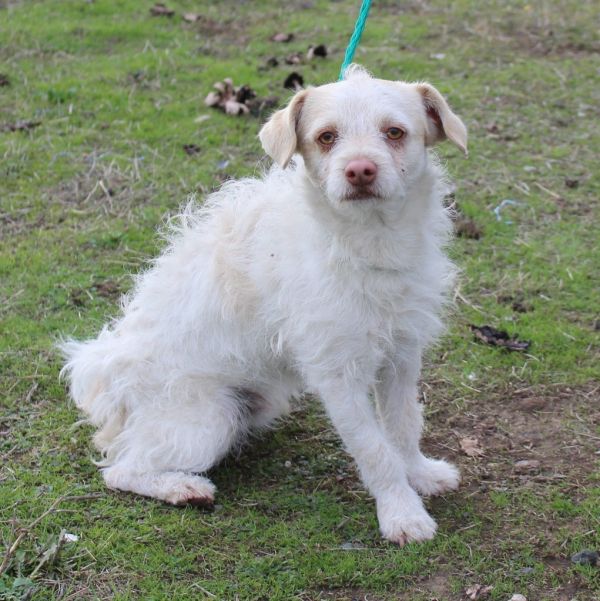 Name: Lime
Species: Dog
Location: Solano County S Dot Pc Dot A, 2200 Peabody Rd, Vacaville, CA
Age, Size, Sex, Breed: Adult, Small, Male, Terrier Mixed Breed Mix
Description: "Hi, I'm Lime! I am a 4 year old terrier mix and i hope to find my forever home really…" Learn more
---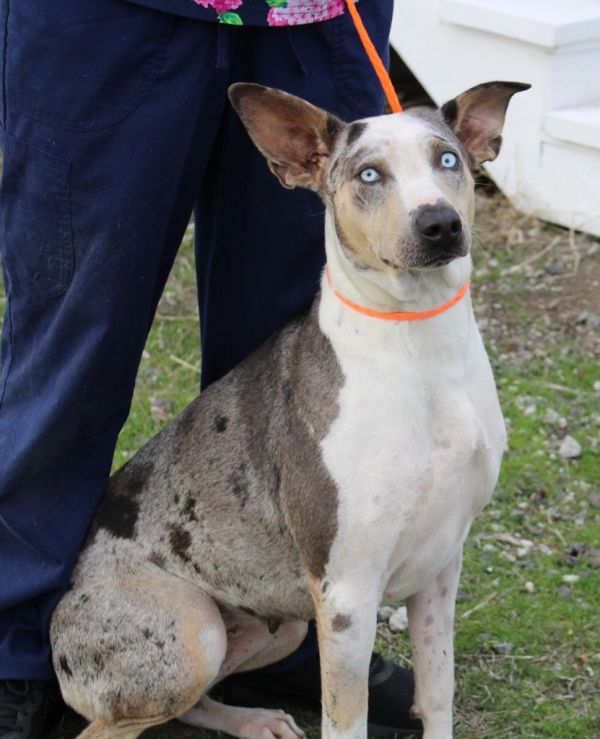 Name: Muffin
Species: Dog
Location: Solano County S Dot Pc Dot A, 2200 Peabody Rd, Vacaville, CA
Age, Size, Sex, Breed: Young, Large, Female, Catahoula Leopard Dog Mixed Breed Mix
Description: "Hi Im Muffin! Im a 1 year old Catahoula mix and i hope to find my forever home soon. My…" Learn more
---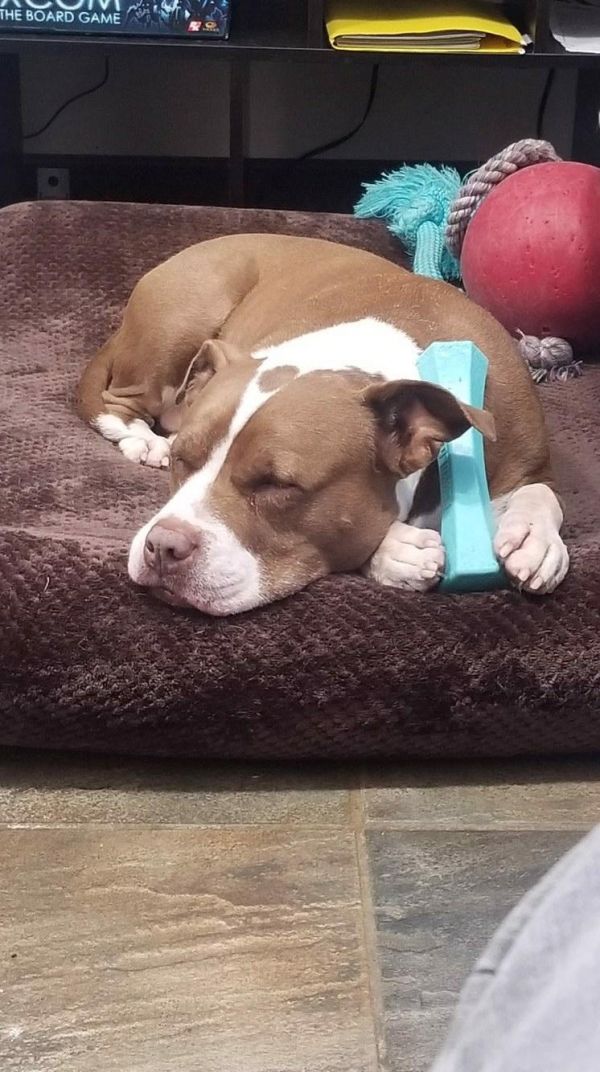 Name: Beans
Species: Dog
Location: Martina Animal Rescue, Benicia, CA
Age, Size, Sex, Breed: Adult, Medium, Female, American Staffordshire Terrier
Description: "Hello, my name is Beans, and I am a 9 year old loving girl. My owner is losing our home,…" Learn more
---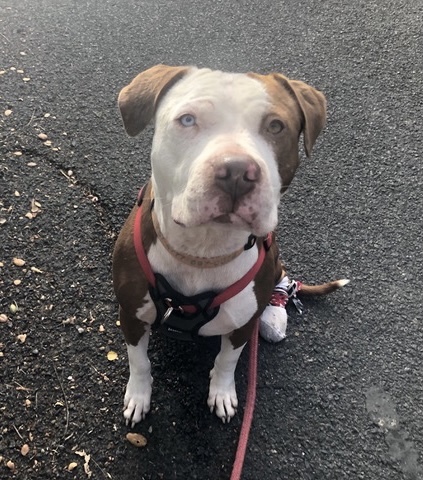 Name: Red
Species: Dog
Location: Martina Animal Rescue, Benicia, CA
Age, Size, Sex, Breed: Adult, Large, Male, American Staffordshire Terrier American Bulldog Mix
Good With: Kids
Description: "My name is Red, and I am 6 years old. I am a very easy going and sweet boy. I…" Learn more
---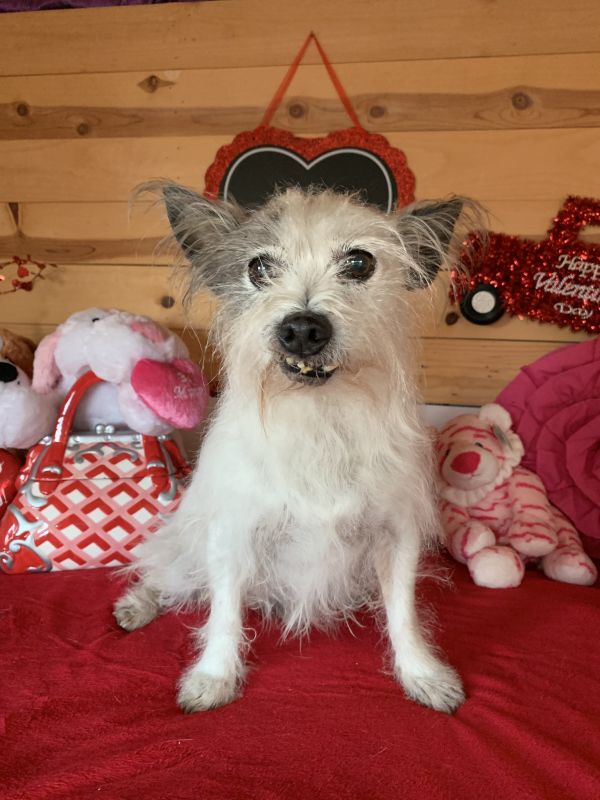 Name: Simon
Species: Dog
Location: Broketail Rescue And Sanctuary, Vacaville, CA
Age, Size, Sex, Breed: Senior, Small, Male, Terrier Jack Russell Terrier Mix
Good With: Kids, dogs and cats
Description: "Meet Simon! He is a 12 year old, Terrier/Jack Russell Mix looking for his forever family. What's one word that…" Learn more
---
Name: Lucy
Species: Cat
Location: Cat Tales Rescue, P.O. Box 2, Vacaville, CA
Age, Size, Sex, Breed: Adult, Medium, Female, Tabby Domestic Medium Hair Mix
Description: "Adoption Fees $125 for kittens up to one year $95 for cats over one year All cats have been: -…" Learn more
---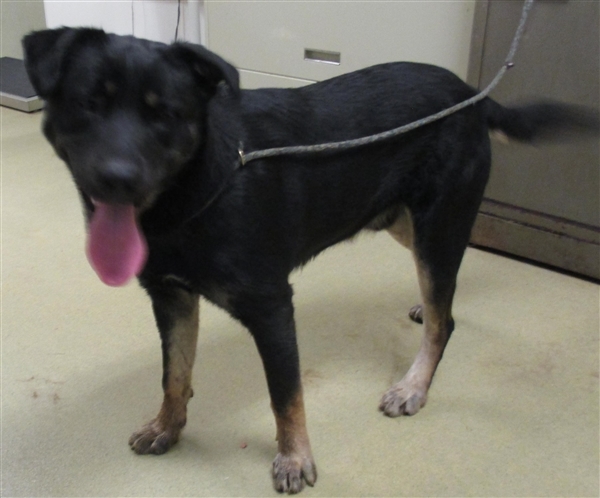 Name: Aki
Species: Dog
Location: Napa County Animal Shelter, 942 Hartle Ct., Napa, CA
Age, Size, Sex, Breed: Young, Medium, Male, German Shepherd Dog Rottweiler Mix
Description: "Primary Color: Black Secondary Colo
r: Brown Weight: 67lbs Age: 0yrs 10mths 0wks Animal has been Neutered" Learn more
---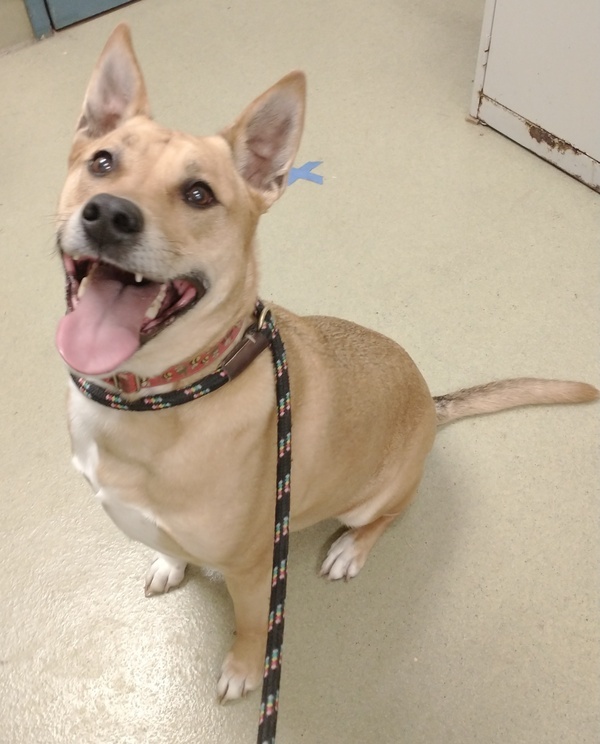 Name: Mary Jane
Species: Dog
Location: Napa County Animal Shelter, 942 Hartle Ct., Napa, CA
Age, Size, Sex, Breed: Adult, Medium, Female, Shepherd
Description: "Hi. I'm Mary Jane, a Shepherd beauty with a silly personality to match my bright smile. Rolling on my back,…" Learn more
---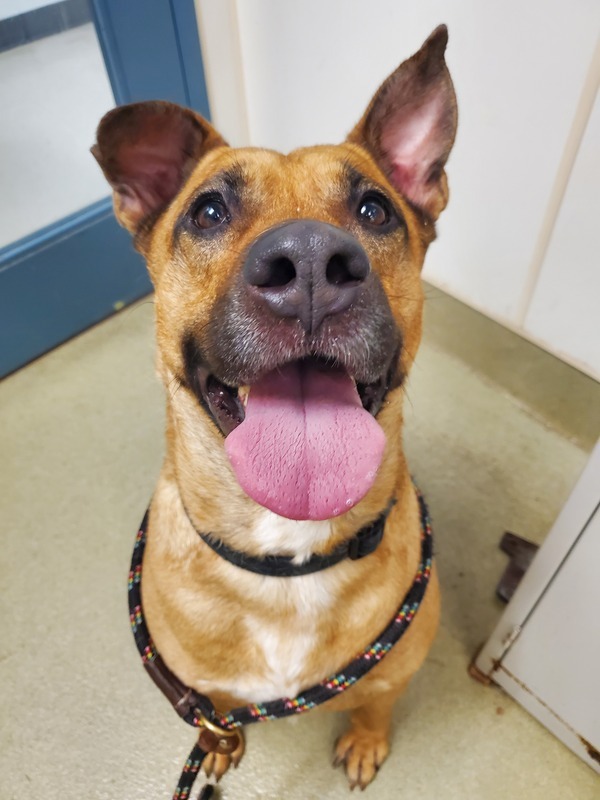 Name: Sugar
Species: Dog
Location: Napa County Animal Shelter, 942 Hartle Ct., Napa, CA
Age, Size, Sex, Breed: Adult, Medium, Female, Shepherd Pit Bull Terrier Mix
Description: "Primary Color: Black Brown Weight: 76lbs Age: 4yrs 0mths 1wks Animal has been Spayed" Learn more
---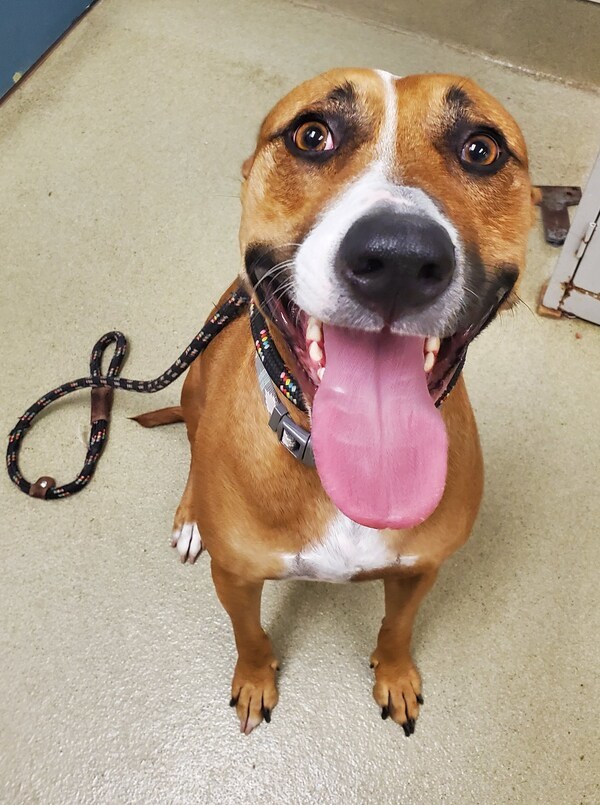 Name: Happy
Species: Dog
Location: Napa County Animal Shelter, 942 Hartle Ct., Napa, CA
Age, Size, Sex, Breed: Adult, Medium, Female, Labrador Retriever Pit Bull Terrier Mix
Description: "Primary Color: Red Brown Weight: 55lbs Age: 3yrs 3mths 3wks Animal has been Spayed" Learn more
---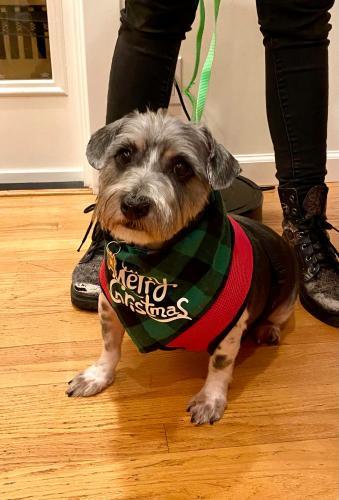 Name: Jiminy
Species: Dog
Location: K9 Paw Print Rescue, Pittsburg, CA
Age, Size, Sex, Breed: Young, Medium, Male, Schnauzer Lhasa Apso Mix
Description: "All of our dogs are Spayed/Neutered, Micro-chipped, and up to date on shots before being released to adopters.NAME:JiminySTATS:Male, Schauzer/Lhasa Apso…" Learn more
---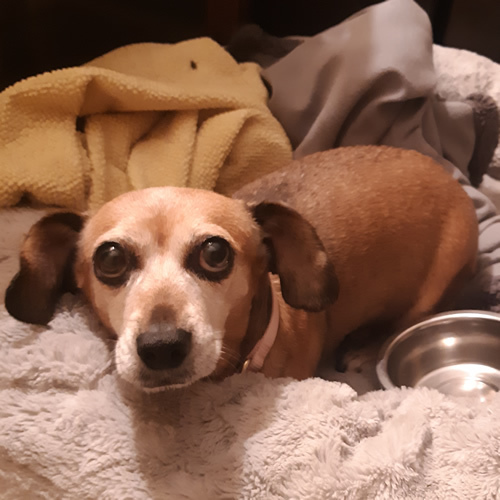 Name: Mamas
Species: Dog
Location: K9 Paw Print Rescue, Pittsburg, CA
Age, Size, Sex, Breed: Adult, Small, Female, Dachshund
Description: "All of our dogs are Spayed/Neutered, Micro-chipped, and up to date on shots before being released to adopters.NAME:MamasSTATS:Female, Doxie, 6…" Learn more
---
Name: DOOZY
Species: Dog
Location: Mutt Muffins, Pittsburg, CA
Age, Size, Sex, Breed: Adult, Small, Male, Dachshund
Good With: Dogs and cats
Description: "DOOZY is a 20 lb terrier He's super sweet and gentle but has some quirks ….. He's crate trained and…" Learn more
---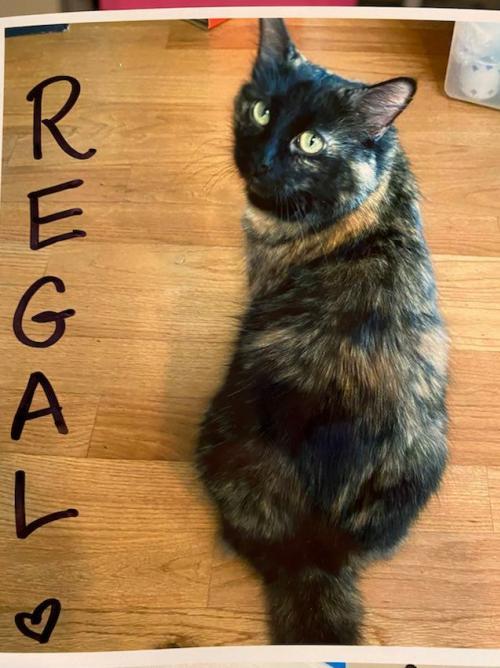 Name: Regal Napa (TE)
Species: Cat
Location: Whiskers Tails And Ferals, Napa, CA
Age, Size, Sex, Breed: Young, Medium, Female, Maine Coon Calico Mix
Description: "Crave feline attention? Crave interacting with royalty? Regal is a gorgeous long-hair tortoiseshell/Maine Coon mix who as the most loving…" Learn more
---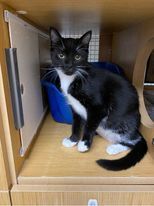 Name: Lucy Napa (MC)
Species: Cat
Location: Whiskers Tails And Ferals, Napa, CA
Age, Size, Sex, Breed: Young, Medium, Female, Domestic Short Hair
Description: "We LOVE LUCY!!! Just like the iconic TV personality, Lucy is the feline version. She is loving and sweet and…" Learn more
---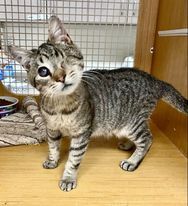 Name: Cupcake Napa (MC)
Species: Cat
Location: Whiskers Tails And Ferals, Napa, CA
Age, Size, Sex, Breed: Young, Medium, Female, Tabby
Good With: Cats
Description: "If you want to be flirted with, but Covid is getting in the way, then you need our sweet Cupcake!…" Learn more
---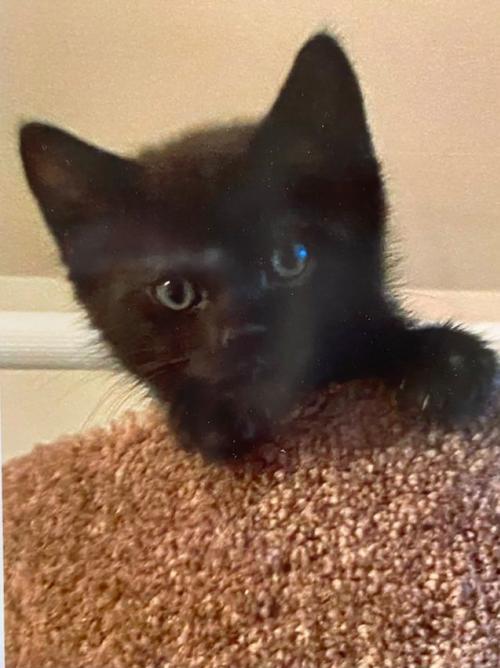 Name: Kobe and bro Napa (TE)
Species: Cat
Location: Whiskers Tails And Ferals, Napa, CA
Age, Size, Sex, Breed: Baby, Medium, Male, Domestic Short Hair
Description: "Meet Kobe and his brother, the little runt of the family! Kobe is an easy going and playful kitty. He…" Learn more
---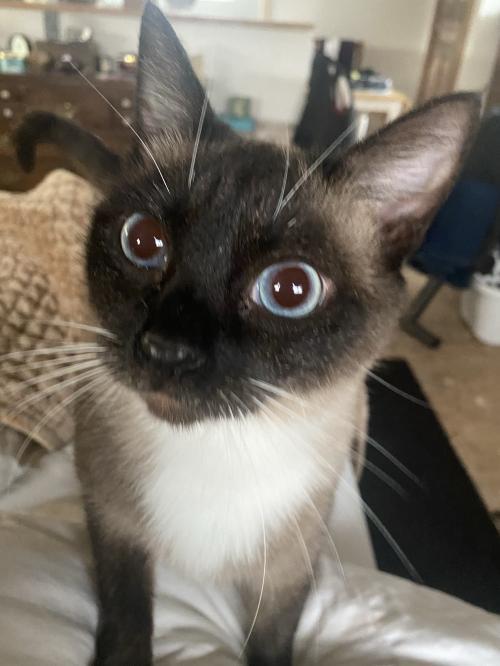 Name: Bambita
Species: Cat
Location: Whiskers Tails And Ferals, Napa, CA
Age, Size, Sex, Breed: Adult, Medium, Female, Siamese

Good With: Kids and dogs
Description: "Bambita is about 18 months old. A typical siamese where she knows what she wants and a little bossy. She's…" Learn more
---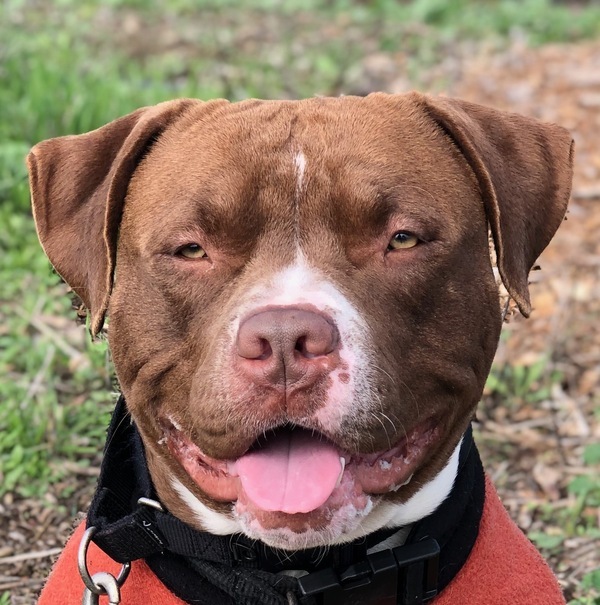 Name: Samson
Species: Dog
Location: Humane Society Of The North Bay, 1121 Sonoma Blvd, Vallejo, CA
Age, Size, Sex, Breed: Young, Medium, Male, Pit Bull Terrier
Good With: Dogs
Description: "Primary Color: Brown Secondary Color: Chocolate Weight: 57lbs Age: 1yrs 6mths 0wks" Learn more
---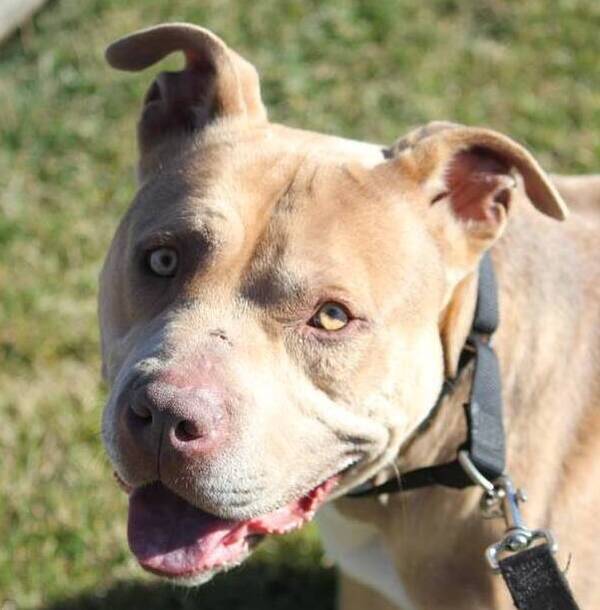 Name: Chewy
Species: Dog
Location: Humane Society Of The North Bay, 1121 Sonoma Blvd, Vallejo, CA
Age, Size, Sex, Breed: Adult, Medium, Male, Pit Bull Terrier
Good With: Dogs
Description: "Hello! Allow me to introduce myself – My name is Chewy and I am about 2 years old. I am…" Learn more
---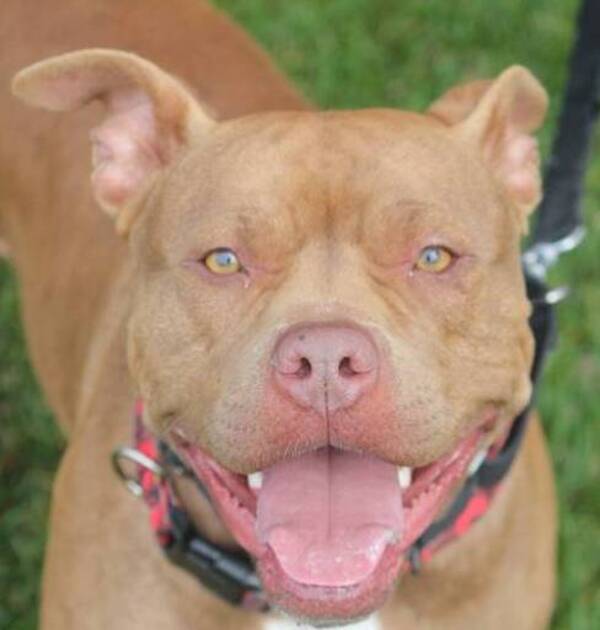 Name: Tanner
Species: Dog
Location: Humane Society Of The North Bay, 1121 Sonoma Blvd, Vallejo, CA
Age, Size, Sex, Breed: Adult, Medium, Male, Pit Bull Terrier
Good With: Dogs
Description: "Hi there, and thank you for stopping by! My name is Tanner and I am approximately two and a half…" Learn more
---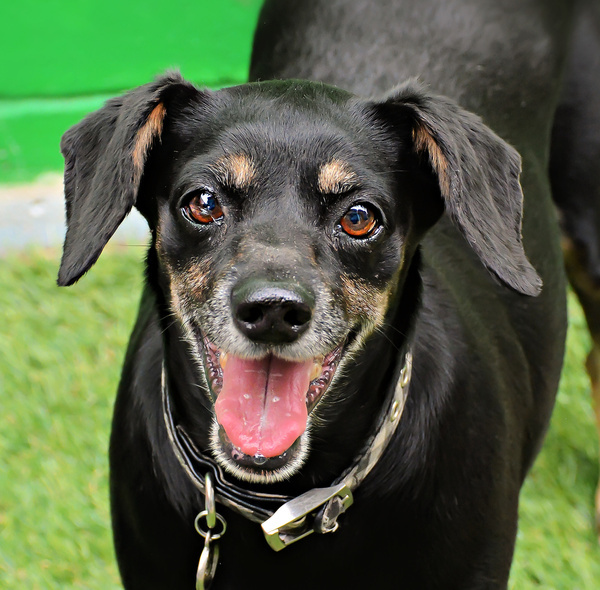 Name: Suzie Q
Species: Dog
Location: Humane Society Of The North Bay, 1121 Sonoma Blvd, Vallejo, CA
Age, Size, Sex, Breed: Adult, Medium, Female, Miniature Pinscher Chihuahua Mix
Description: "I am a bonded pair with Harry Primary Color: Black Secondary Color: Red Brown Weight: 19lbs Age: 7yrs 4mths 2wks…" Learn more
---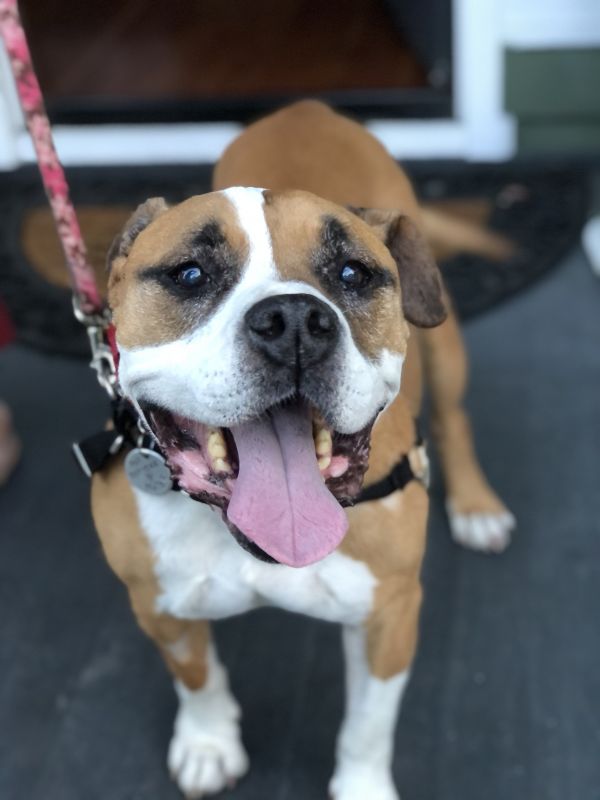 Name: Memphis
Species: Dog
Location: Ripple Effect Animal Project, napa, CA
Age, Size, Sex, Breed: Senior, Large, Male, American Bulldog
Good With: Kids and dogs
Description: "This senior guy still has plenty of energy left. He enjoys his walks and car rides. He welcomes everyone he…" Learn more
---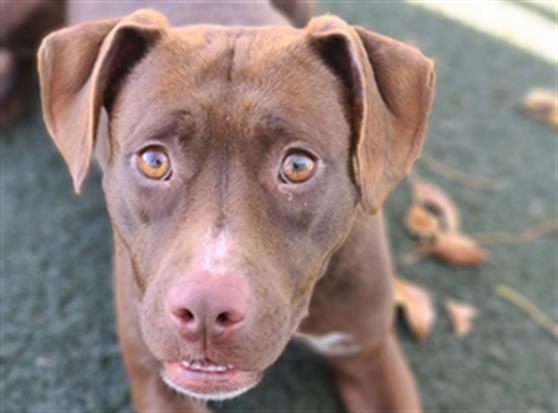 Name: CHANEL
Species: Dog
Location: Antioch Animal Services, 300 L Street, Antioch, CA
Age, Size, Sex, Breed: Young, Medium, Female, Pit Bull Terrier
---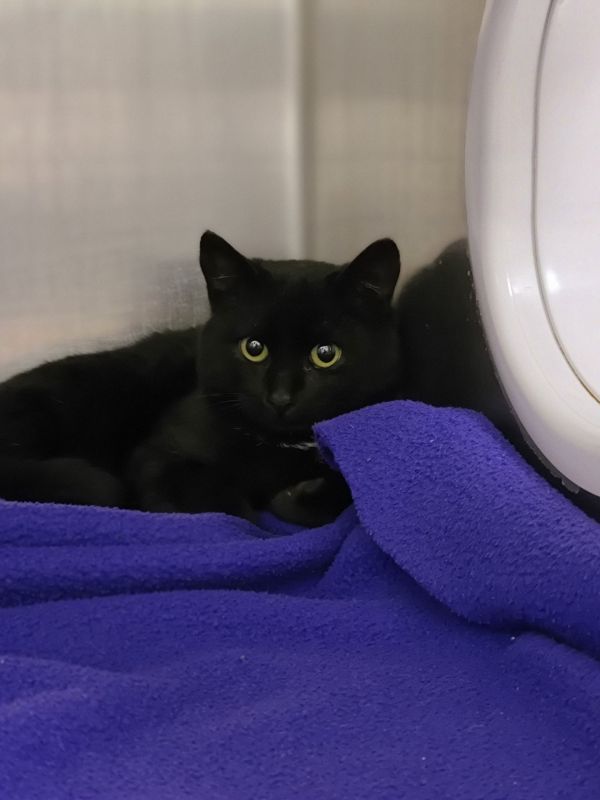 Name: Q-Pid FFPR
Species: Cat
Location: Furry Friends Pet Relief, Antioch, CA
Age, Size, Sex, Breed: Baby, Small, Male, Domestic Short Hair
Good With: Kids, dogs and cats
Description: "Q-Pid is looking for love He is a sweet little boy that is about 13 weeks old. He came to…" Learn more
---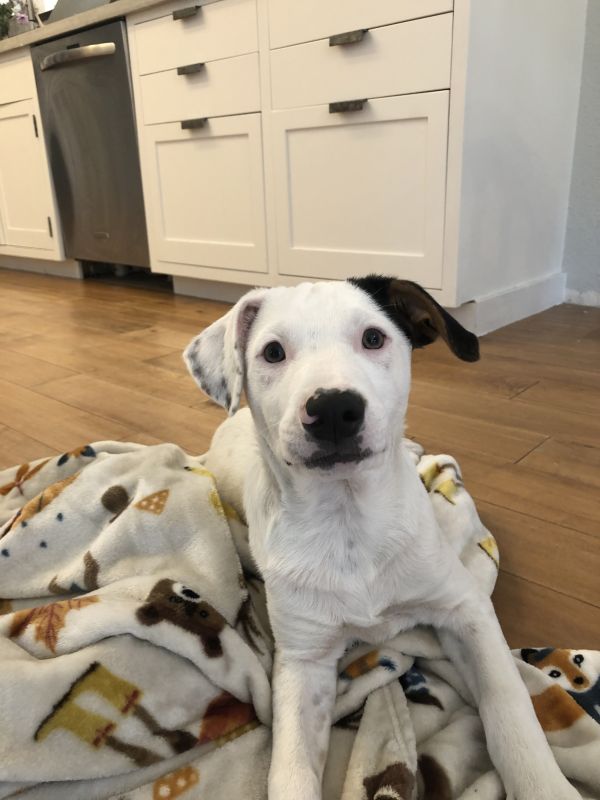 Name: Petey
Species: Dog
Location: Ozzies Pound Puppies, Concord, CA
Age, Size, Sex, Breed: Baby, Medium, Male, Australian Shepherd Pit Bull Terrier Mix
Good With: Dogs
Description: "Petey is ready to start his search for his furever home! Petey and his brother Shiloh were rescued from Stockton…" Learn more
---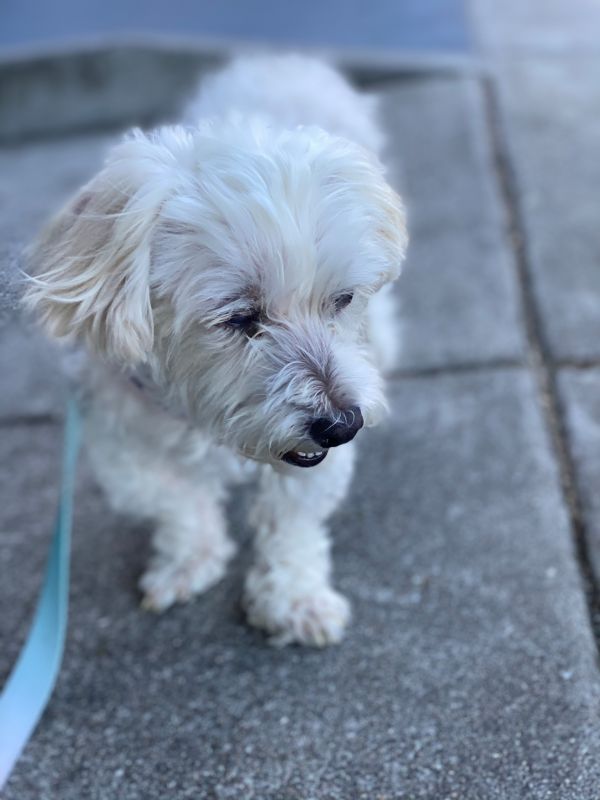 Name: Fluffy
Species: Dog
Location: Tails Of Gray, P.O. Box 434, Clayton, CA
Age, Size, Sex, Breed: Senior, Small, Female, Maltipoo
Good With: Dogs
Description: "Fluffy is just the sweetest little girl and we are thrilled to have her in our care!! She came to…" Learn more
---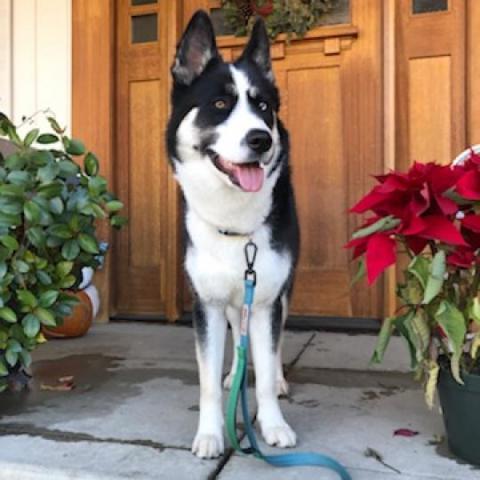 Name: Rain
Species: Dog
Location: Contra Costa Humane Society, 171 Mayhew Way, Suite 101, Pleasant Hill, CA
Age, Size, Sex, Breed: Adult, Medium, Female, Siberian Husky
Description: "Trixie is an young and active dog with a thirst for adventure! From chasing balls to running in the yard…" Learn more
---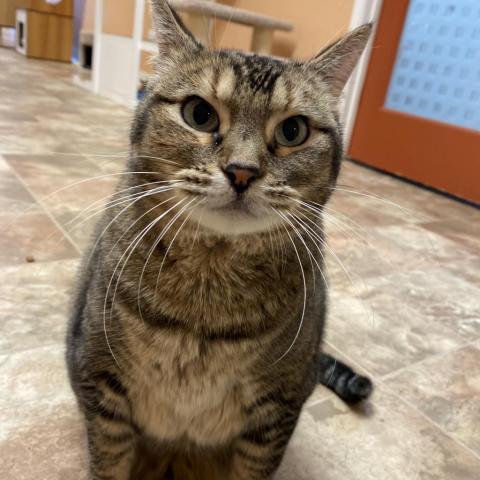 Name: Cinnamon
Species: Cat
Location: Contra Costa Humane Society, 171 Mayhew Way, Suite 101, Pleasant Hill, CA
Age, Size, Sex, Breed: Senior, Small, Female, Domestic Short Hair
Description: "Miss Cinnamon has a lot to talk about! This chatty Kathy is all about attention and isn't afraid to ask…" Learn more
---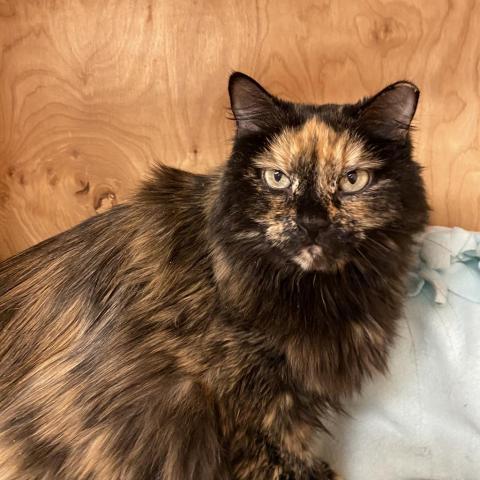 Name: Bonnie
Species: Cat
Location: Contra Costa Humane Society, 171 Mayhew Way, Suite 101, Pleasant Hill, CA
Age, Size, Sex, Breed: Senior, Small, Female, Domestic Short Hair
Description: "Bonnie is a beautiful long haired tortie with a super sweet disposition. She likes to feel safe and warm in…" Learn more
---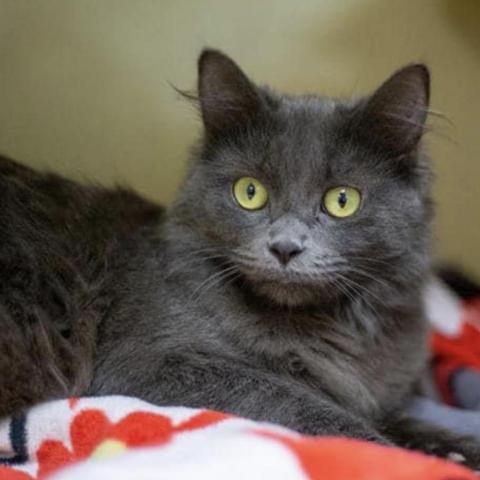 Name: Griselda
Species: Cat
Location: Contra Costa Humane Society, 171 Mayhew Way, Suite 101, Pleasant Hill, CA
Age, Size, Sex, Breed: Young, Small, Female, Domestic Long Hair
Description: "Griselda is so much fun! She's clever, affectionate, curious, and energetic. She loves to be a part of the action…." Learn more
---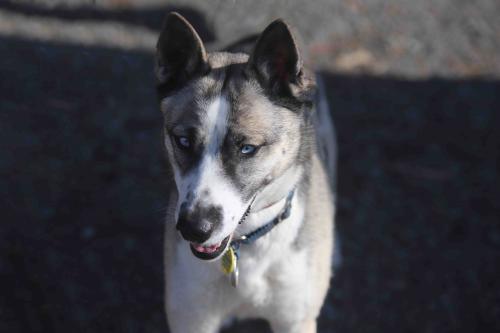 Name: Brandy
Species: Dog
Location: Northern California Sled Dog Rescue Norsled, PO Box 30877, Walnut Creek, CA
Age, Size, Sex, Breed: Adult, Medium, Female, Siberian Husky
Good With: Kids and dogs
Description: "You can fill out an adoption application online on our official website. This little jewel of a dog BRANDY is…" Learn more
---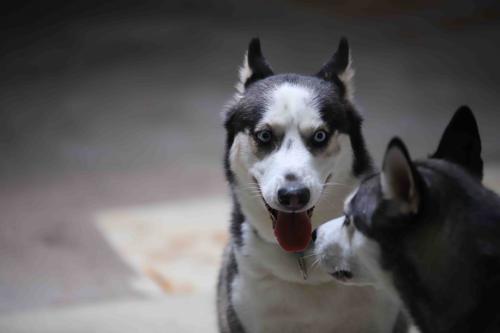 Name: Paz
Species: Dog
Location: Northern California Sled Dog Rescue Norsled, PO Box 30877, Walnut Creek, CA
Age, Size, Sex, Breed: Adult, Medium, Male, Siberian Husky
Good With: Kids and dogs
Description: "You can fill out an adoption application online on our official website. Paz is a happy go lucky guy who…" Learn more
---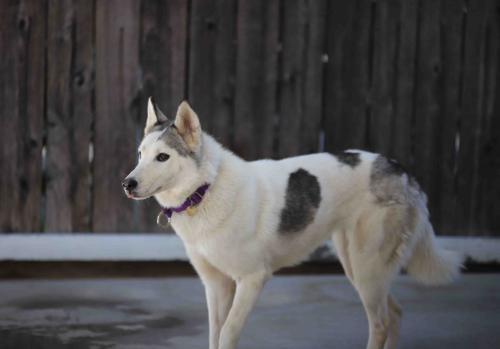 Name: Hollis
Species: Dog
Location: Northern California Sled Dog Rescue Norsled, PO Box 30877, Walnut Creek, CA
Age, Size, Sex, Breed: Adult, Medium, Female, Siberian Husky
Good With: Kids and dogs
Description: "You can fill out an adoption application online on our official website. Hollis came to us as a very thin,…" Learn more
---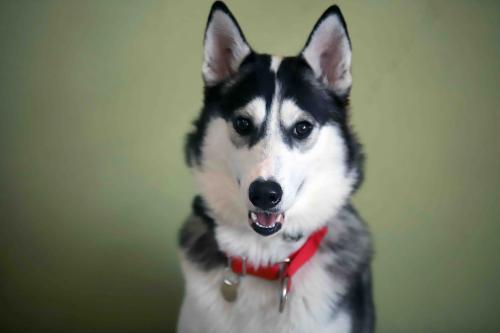 Name: Pammy
Species: Dog
Location: Northern California Sled Dog Rescue Norsled, PO Box 30877, Walnut Creek, CA
Age, Size, Sex, Breed: Young, Medium, Female, Siberian Husky
Good With: Kids and dogs
Description: "You can fill out an adoption application online on our official website. Pammy is a very sweet young female who…" Learn more
---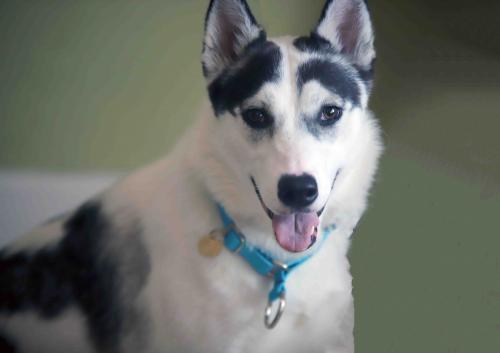 Name: Eva
Species: Dog
Location: Northern California Sled Dog Rescue Norsled, PO Box 30877, Walnut Creek, CA
Age, Size, Sex, Breed: Young, Medium, Female, Siberian Husky
Good With: Kids and dogs
Description: "You can fill out an adoption application online on our official website. Eva has quite the personality. She is pretty…" Learn more
---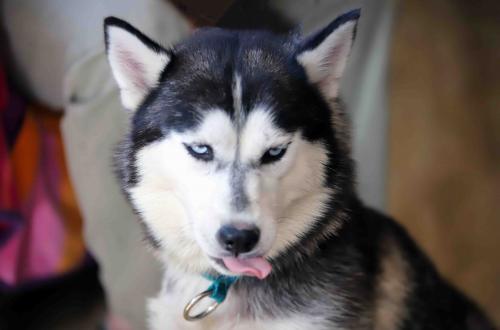 Name: Freya
Species: Dog
Location: Northern California Sled Dog Rescue Norsled, PO Box 30877, Walnut Creek, CA
Age, Size, Sex, Breed: Adult, Small, Female, Siberian Husky
Good With: Kids and dogs
Description: "You can fill out an adoption application online on our official website. Freya is a bundle of energy and an…" Learn more
---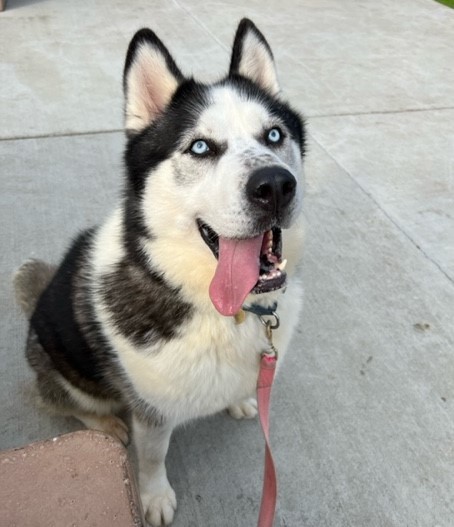 Name: Fuego
Species: Dog
Location: Northern California Sled Dog Rescue Norsled, PO Box 30877, Walnut Creek, CA
Age, Size, Sex, Breed: Young, Medium, Male, Siberian Husky Alaskan Malamute Mix
Good With: Kids and dogs
Description: "You can fill out an adoption application online on our official website. Fuego is probably between 1-2 years old and…" Learn more
---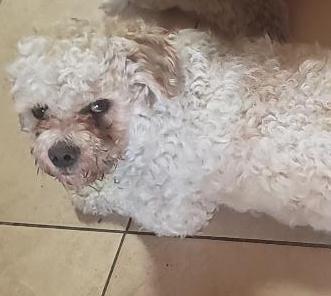 Name: Mugsy Malone
Species: Dog
Location: Norcal Poodle Rescue, Walnut Creek, CA
Age, Size, Sex, Breed: Adult, Small, Male, Poodle
Good With: Kids and dogs
Description: "NorCal Poodle Rescue My name is Mugsy Malone, but you can call me M&M. I am a very shy, sensitive…" Learn more
---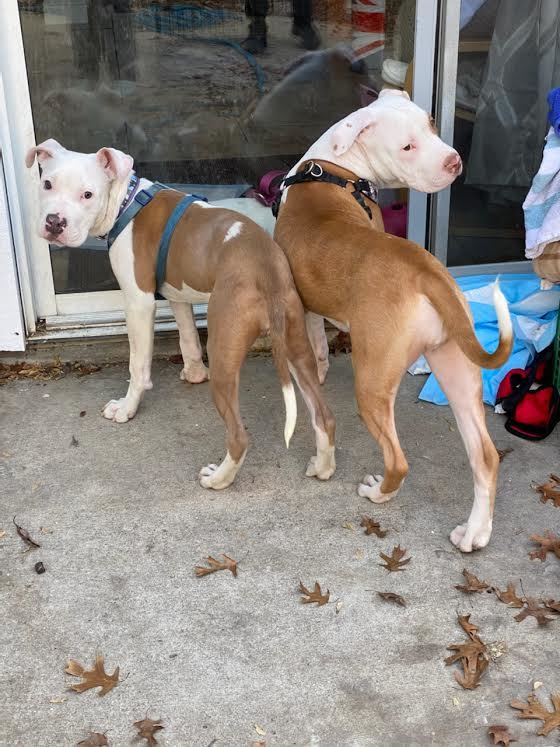 Name: Nellie
Species: Dog
Location: Hearts For Paws Rescue, Davis, CA
Age, Size, Sex, Breed: Young, Medium, Female, Pit Bull Terrier
Good With: Dogs
Description: "COMPLETE ADOPTION APPLICATION at: heartsforpawsrescue.com/adoption-application heartsforpawsrescue.com/adoption-info Meet Nellie! A sweet, social 6 month old pit mix puppy. Nellie was part…" Learn more
---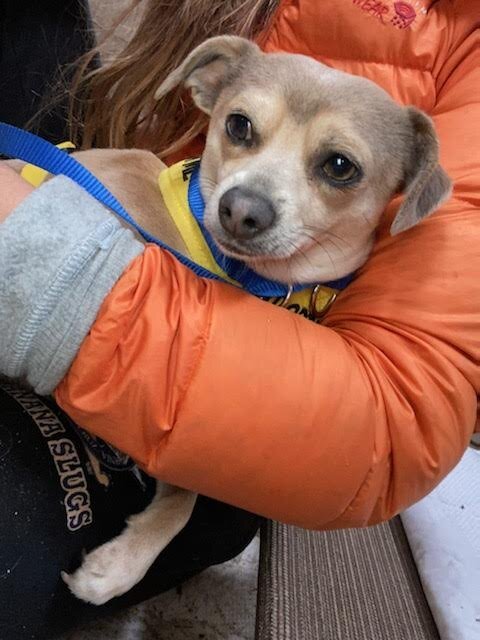 Name: Brady
Species: Dog
Location: Hearts For Paws Rescue, Davis, CA
Age, Size, Sex, Breed: Adult, Small, Male, Puggle
Good With: Dogs and cats
Description: "Meet Brady! Good with other dogs, and cats he is a gentle and sweet, timid boy who would thrive in…" Learn more
---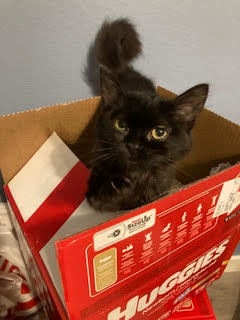 Name: Felicity
Species: Cat
Location: Orphan Kitten Project, Davis, CA
Age, Size, Sex, Breed: Baby, Small, Female, Domestic Medium Hair
Good With: Dogs and cats
Description: "Felicity is a beautiful and sweet kitten who's more confident than she first lets on. She is a more mellow…" Learn more
---
Name: Blondie
Species: Dog
Location: Hearts For Paws Rescue, Davis, CA
Age, Size, Sex, Breed: Young, Small, Female, Pomeranian Terrier Mix
Good With: Kids and dogs
Description: "Meet Blondie — a 2 year old Pomeranian mix SOCIAL Butterly who loves getting pets, love and attention. Blondie came…" Learn more
---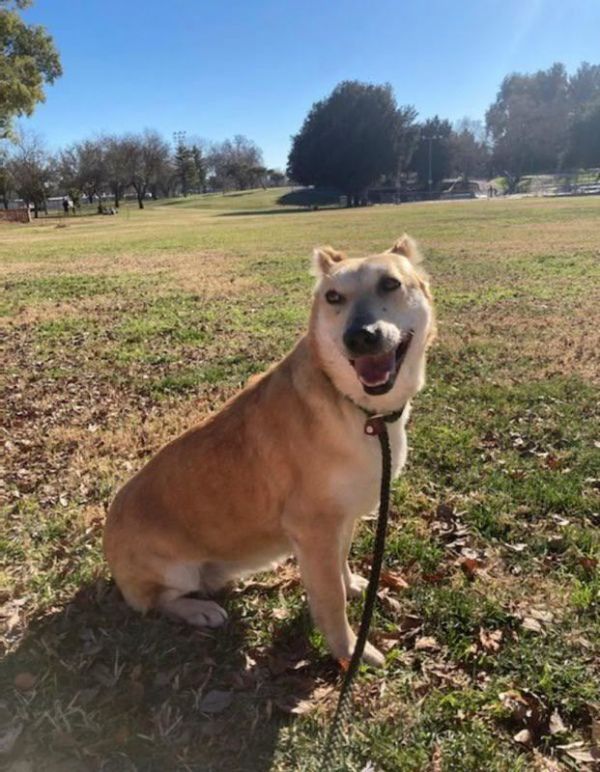 Name: Honey
Species: Dog
Location: Hearts For Paws Rescue, Davis, CA
Age, Size, Sex, Breed: Adult, Medium, Female, Shiba Inu Corgi Mix
Good With: Dogs
Description: "READ FULL BIO + INFO before applying at heartsforpawsrescue.com/adoption-application Meet Honey — a 2-3 year old medium size breed mutt…" Learn more
---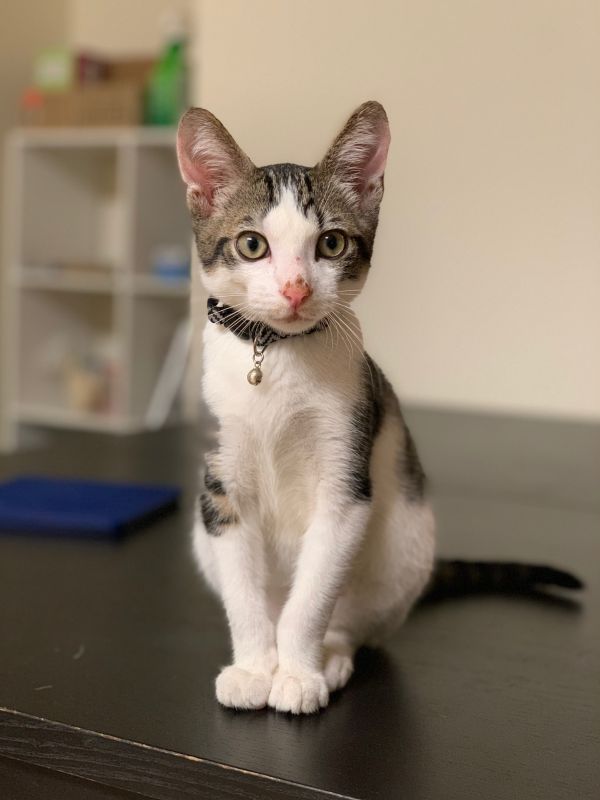 Name: Apollo
Species: Cat
Location: Orphan Kitten Project, Davis, CA
Age, Size, Sex, Breed: Baby, Small, Male, Domestic Short Hair
Good With: Dogs and cats
Description: "Apollo and his sister Artemis came to the Orphan Kitten Project with frequent seizures. With the exceptional care from the…" Learn more
---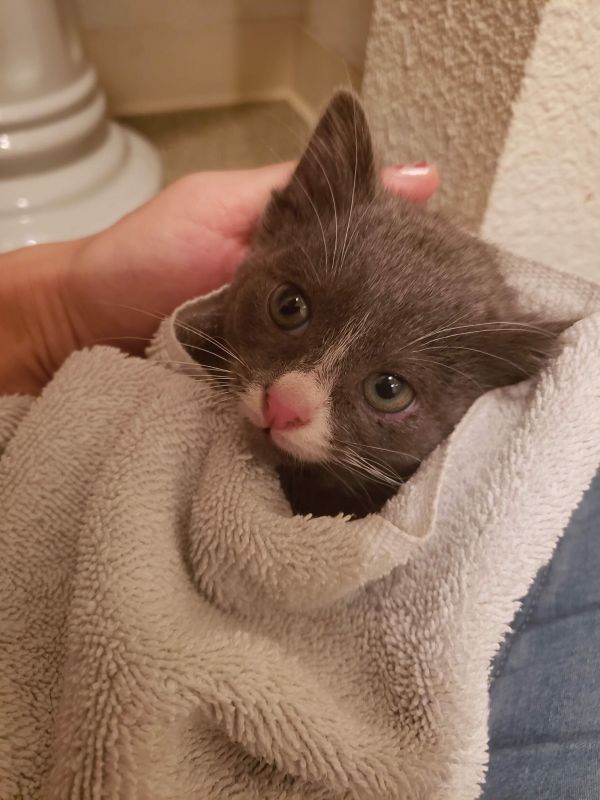 Name: Stormy – Fostered in West Sacramento, Ca
Species: Cat
Location: Purebreds Plus Cat Rescue, Davis, CA
Age, Size, Sex, Breed: Baby, Medium, Male, Domestic Short Hair
Description: "Stormy: Born ~12/1/2020, M, Solid grey, mitted domestic short hair Special Adoption Fee: $75 Fostered by Leanne in West Sacramento,…" Learn more
---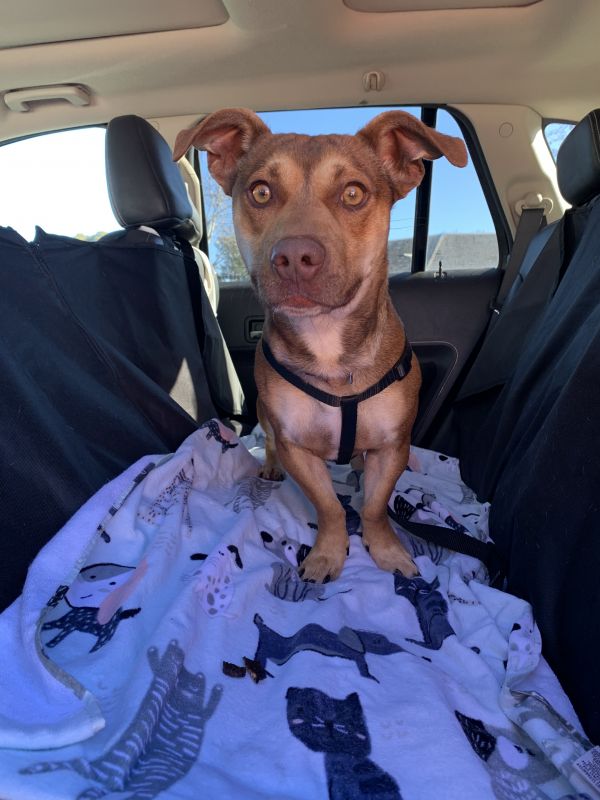 Name: Walnut
Species: Dog
Location: Underdog Animal Rescue, Lafayette, CA
Age, Size, Sex, Breed: Young, Medium, Male, American Staffordshire Terrier Chiweenie Mix
Good With: Kids and dogs
Description: "Meet two-year-old and 29 pound Walnut the staffy chiweenie mix. He's a funny little guy who is full of personality…." Learn more
---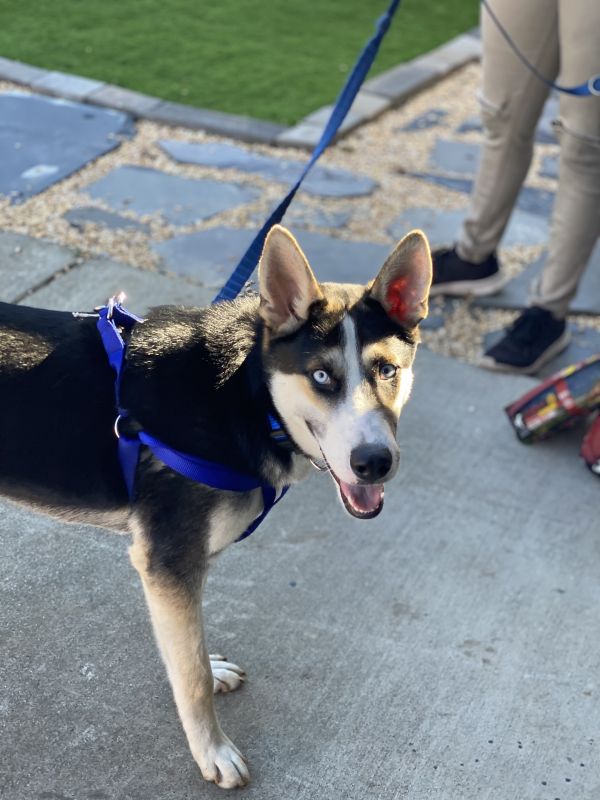 Name: Tulare
Species: Dog
Location: Underdog Animal Rescue, Lafayette, CA
Age, Size, Sex, Breed: Young, Medium, Male, German Shepherd Dog Husky Mix
Good With: Kids and dogs
Description: "Meet gorgeous boy Tulare the shepsky. He is young, busy and active and needs a home to match. He is…" Learn more
---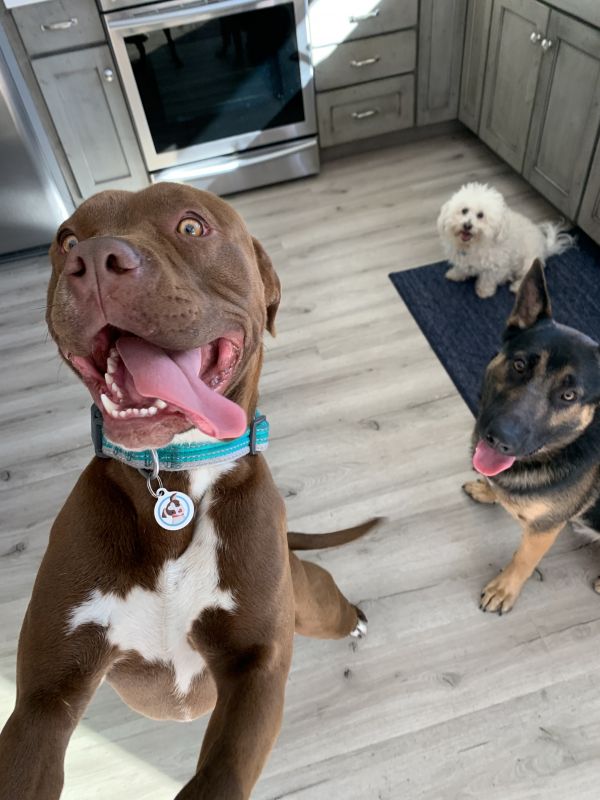 Name: brent
Species: Dog
Location: Underdog Animal Rescue, Lafayette, CA
Age, Size, Sex, Breed: Young, Large, Male, Pit Bull Terrier
Good With: Kids and dogs
Description: "Meet 1.5yr old, 64lb Brent the big chocolate silly boy. He is a big squishy boy who is a total…" Learn more
---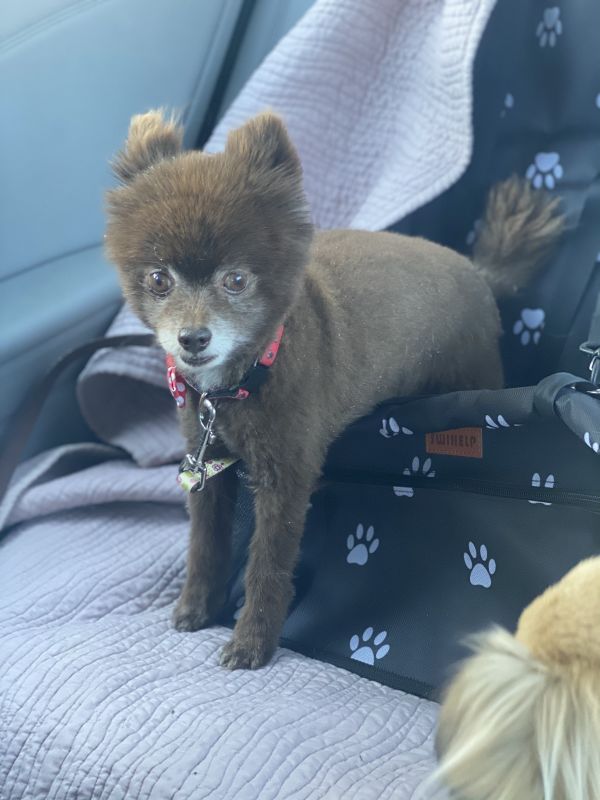 Name: Darla
Species: Dog
Location: Underdog Animal Rescue, Lafayette, CA
Age, Size, Sex, Breed: Senior, Small, Female, Pomeranian
Good With: Kids, dogs and cats
Description: "Meet 11yr old and 7lb Darla the Pomeranian. Poor girl lived in a very hectic household prior and it was…" Learn more
---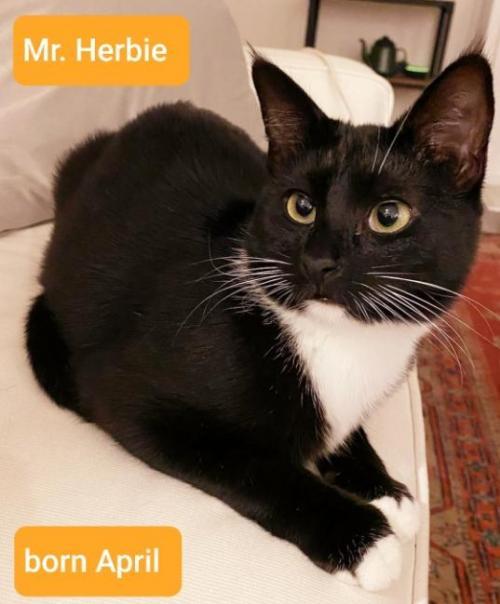 Name: Herbie
Species: Cat
Location: Community Concern For Cats, P.O. Box 3795, Walnut Creek, CA
Age, Size, Sex, Breed: Young, Medium, Male, Domestic Short Hair
Good With: Kids and cats
Description: "Please contact Lea ([email protected]), (707) 372-1841 for more information about this pet. If interested in Herbie, text Lea at: 707-372-1841…." Learn more
---
Name: Mia
Species: Dog
Location: Yolo County Spca, P.O. Box 510, Davis, CA
Age, Size, Sex, Breed: Adult, Medium, Female, Australian Shepherd Border Collie Mix
Good With: Dogs
Description: "Mia is a 4-6 yr old Mini Aussie. She originally had surgery for pyometra. She was really sick, had a…" Learn more
---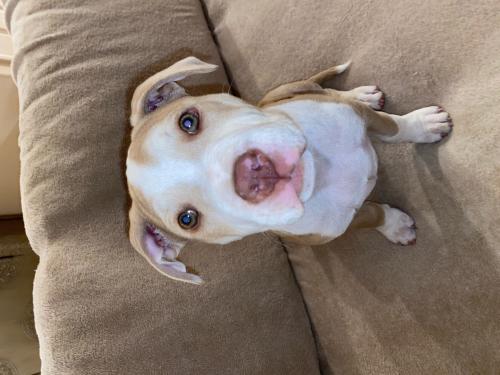 Name: Arlo
Species: Dog
Location: Yolo County Spca, P.O. Box 510, Davis, CA
Age, Size, Sex, Breed: Young, Medium, Male, Pit Bull Terrier
Description: "Meet Arlo! Arlo is a 3 month old neutered pit bull mix who is ready for his home. Arlo loves…" Learn more
---