North Andover Pets Who Need A Home: Sunshine, Pepper, Noah & More
10 min read
Do you want to add a furry friend to your family and do something good for the world at the same time? Maybe it's finally time to adopt a pet! Amid the COVID-19 pandemic, many animal shelters in and around North Andover are still working to find forever homes for dozens of cats, dogs and other adorable critters coming through.
In the search for an adorable new companion, consider checking out a local facility like Mspca At Nevins Farm, where L.c. the cat is waiting patiently. If you aren't sure if you have time to take care of a pet year round, many shelters also offer opportunities to foster pets until they are placed.
If you need some help in your search, Patch and Petfinder have you covered. We put together a list each week of all the pets recently put up for adoption in your area. Whether you're a dog person, or if cats are more your thing, there are several great options available. Click on any listing for more information, or to start the adoption process.
Editor's note: This list was automatically generated using data compiled by Petfinder. Please report any errors or other feedback to [email protected]
Name: SUNSHINE
Species: Parakeet
Location: Mspca At Nevins Farm, 400 Broadway, Methuen, MA
Age, Size, Sex, Breed: Young, Small, Female, Parakeet (Other)
---
Name: PEPPER
Species: Rabbit
Location: Mspca At Nevins Farm, 400 Broadway, Methuen, MA
Age, Size, Sex, Breed: Adult, Small, Male, English Spot
Description: "Bunnies are very social animals! They love to be around their people friends and get tons of love and attention…." Learn more
---
Name: NOAH
Species: Rabbit
Location: Mspca At Nevins Farm, 400 Broadway, Methuen, MA
Age, Size, Sex, Breed: Young, Small, Male, Lionhead Mini Rex Mix
Description: "Bunnies are very social animals! They love to be around their people friends and get tons of love and attention…." Learn more
---
Name: QUINCY
Species: Rabbit
Location: Mspca At Nevins Farm, 400 Broadway, Methuen, MA
Age, Size, Sex, Breed: Young, Small, Female, Lionhead Mini Rex Mix
Description: "Bunnies are very social animals! They love to be around their people friends and get tons of love and attention…." Learn more
---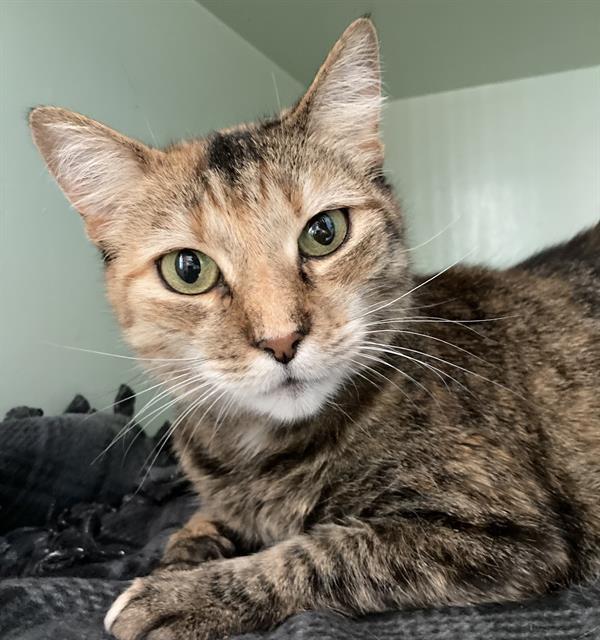 Name: L.C.
Species: Cat
Location: Mspca At Nevins Farm, 400 Broadway, Methuen, MA
Age, Size, Sex, Breed: Adult, Small, Female, Domestic Short Hair
Description: "Spayed Female Age: 4 Years Torbie Domestic Short Hair A398236 More about L.C.: Im a pretty and social girl. I…" Learn more
---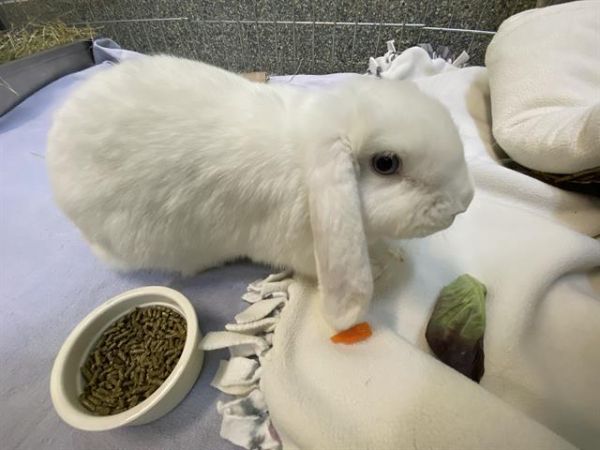 Name: SNOWFLAKE
Species: Rabbit
Location: Mspca At Nevins Farm, 400 Broadway, Methuen, MA
Age, Size, Sex, Breed: Young, Small, Female, Holland Lop
Description: "Snowflake is a wonderfully sweet, social bunny. She is about 9 months old. She loves to be pet and receive…" Learn more
---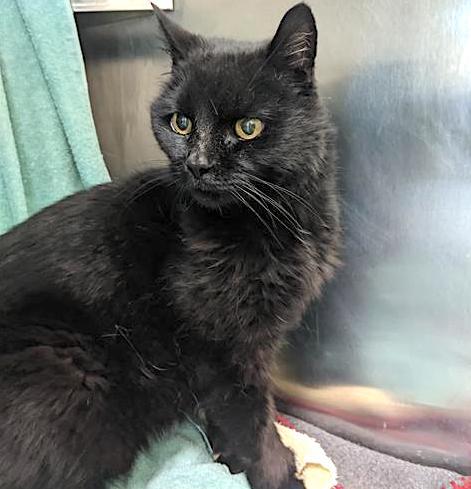 Name: CANDY
Species: Cat
Location: Mspca At Nevins Farm, 400 Broadway, Methuen, MA
Age, Size, Sex, Breed: Senior, Small, Female, Domestic Long Hair
Description: "Spayed Female Age: 13 Years Black and White Domestic Long Hair A397358 More about Candy: I came to the shelter…" Learn more
---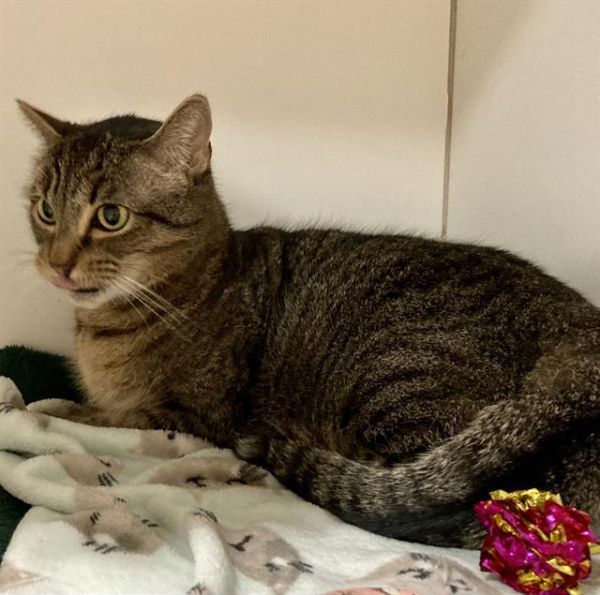 Name: LOLO
Species: Cat
Location: Mspca At Nevins Farm, 400 Broadway, Methuen, MA
Age, Size, Sex, Breed: Adult, Small, Male, Domestic Short Hair
Description: "Neutered Male Age: 8 Years Brown Tabby Domestic Short Hair A267312 More about Lolo: Im sweet and lovable, and I…" Learn more
---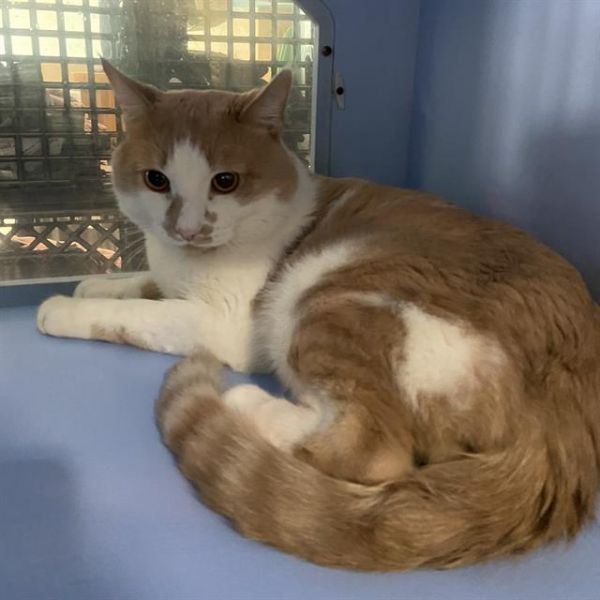 Name: KITTY
Species: Cat
Location: Mspca At Nevins Farm, 400 Broadway, Methuen, MA
Age, Size, Sex, Breed: Young, Small, Male, Domestic Short Hair
Description: "Neutered Male Age: 1 Year Buff Domestic Short Hair A398208 More About Kitty: This handsome boy is a bit reserved…" Learn more
---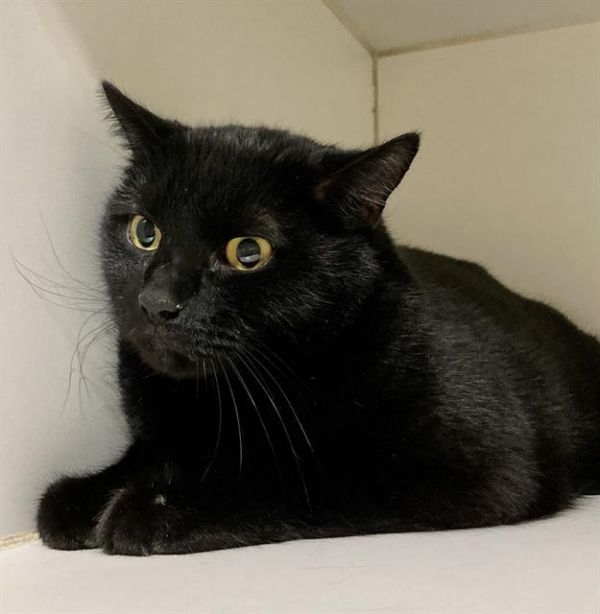 Name: BAMBOO
Species: Cat
Location: Mspca At Nevins Farm, 400 Broadway, Methuen, MA
Age, Size, Sex, Breed: Adult, Small, Male, Domestic Short Hair
Description: "Neutered Male Age: 8 Years Black Domestic Short Hair A267310 More about Bamboo: Im a cuddly lap cat, and playful!…" Learn more
---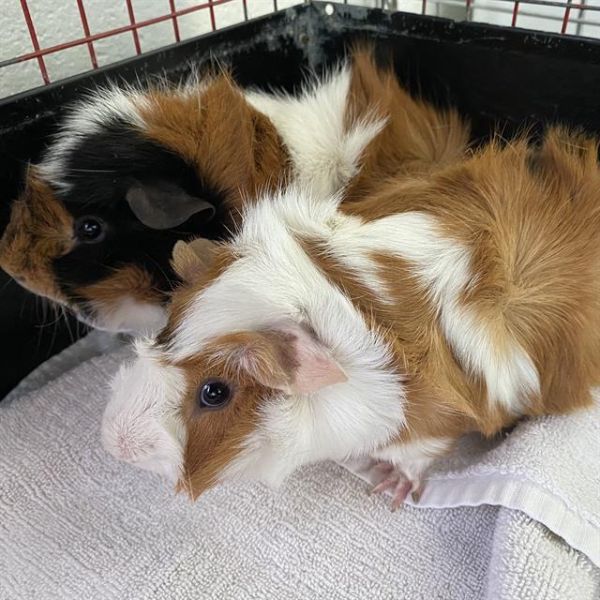 Name: SONIC
Species: Guinea Pig
Location: Mspca At Nevins Farm, 400 Broadway, Methuen, MA
Age, Size, Sex, Breed: Adult, Small, Male, Guinea Pig
---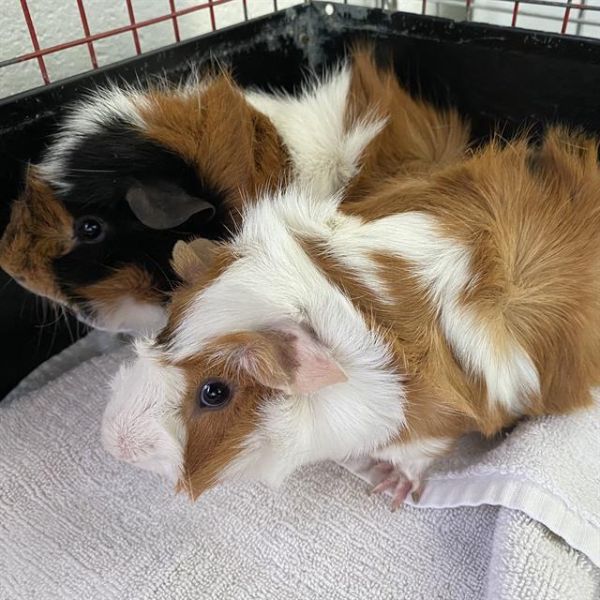 Name: KNUCKLES
Species: Guinea Pig
Location: Mspca At Nevins Farm, 400 Broadway, Methuen, MA
Age, Size, Sex, Breed: Adult, Small, Male, Guinea Pig
---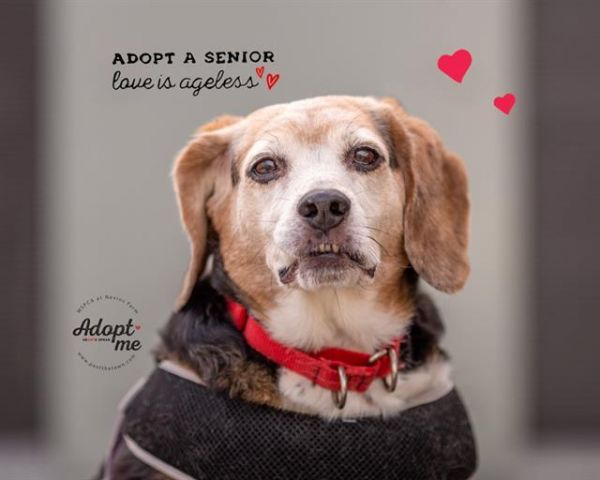 Name: CALLIE
Species: Dog
Location: Mspca At Nevins Farm, 400 Broadway, Methuen, MA
Age, Size, Sex, Breed: Senior, Medium, Female, Beagle
Description: "? Are you in need of an expert snuggle buddy?? If that's a yes, Callie may just be the gal…" Learn more
---
Name: FATMAN
Species: Ferret
Location: Mspca At Nevins Farm, 400 Broadway, Methuen, MA
Age, Size, Sex, Breed: Adult, Small, Male, Ferret
---
Name: ZOEY
Species: Ferret
Location: Mspca At Nevins Farm, 400 Broadway, Methuen, MA
Age, Size, Sex, Breed: Adult, Small, Female, Ferret
---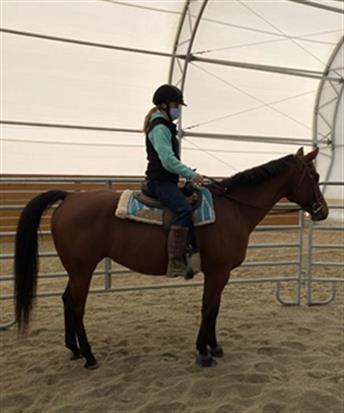 Name: BELLA
Species: Horse
Location: Mspca At Nevins Farm, 400 Broadway, Methuen, MA
Age, Size, Sex, Breed: Adult, Large, Female, Quarterhorse
Description: "Meet Bella! Bella is a lovely, quiet quarter horse mare looking for a new home as a pleasure/trail horse! We…" Learn more
---
Name: GHOST
Species: Parakeet
Location: Mspca At Nevins Farm, 400 Broadway, Methuen, MA
Age, Size, Sex, Breed: Young, Small, Female, Parakeet (Other)
---
Name: MONET
Species: Parakeet
Location: Mspca At Nevins Farm, 400 Broadway, Methuen, MA
Age, Size, Sex, Breed: Young, Small, Female, Parakeet (Other)
---
Name: LUCIO
Species: Parakeet
Location: Mspca At Nevins Farm, 400 Broadway, Methuen, MA
Age, Size, Sex, Breed: Young, Small, Male, Parakeet (Other)
---
Name: VENOM
Species: Parakeet
Location: Mspca At Nevins Farm, 400 Broadway, Methuen, MA
Age, Size, Sex, Breed: Young, Small, Male, Parakeet (Other)
---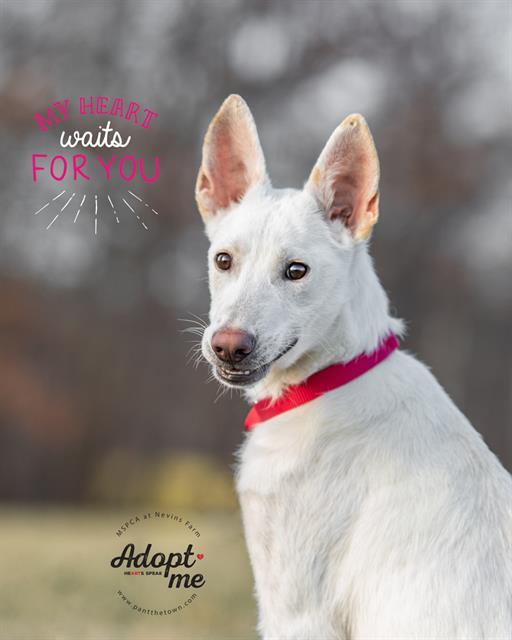 Name: RODNEY
Species: Dog
Location: Mspca At Nevins Farm, 400 Broadway, Methuen, MA
Age, Size, Sex, Breed: Young, Medium, Male, German Shepherd Dog Mixed Breed Mix
Description: "This handsome young boy is full of fun, energy and potential! Rodney is a 7 month old very intelligent pup…" Learn more
---
Name: BUDDY
Species: Rabbit
Location: Mspca At Nevins Farm, 400 Broadway, Methuen, MA
Age, Size, Sex, Breed: Adult, Small, Male, Flemish Giant Rex Mix
---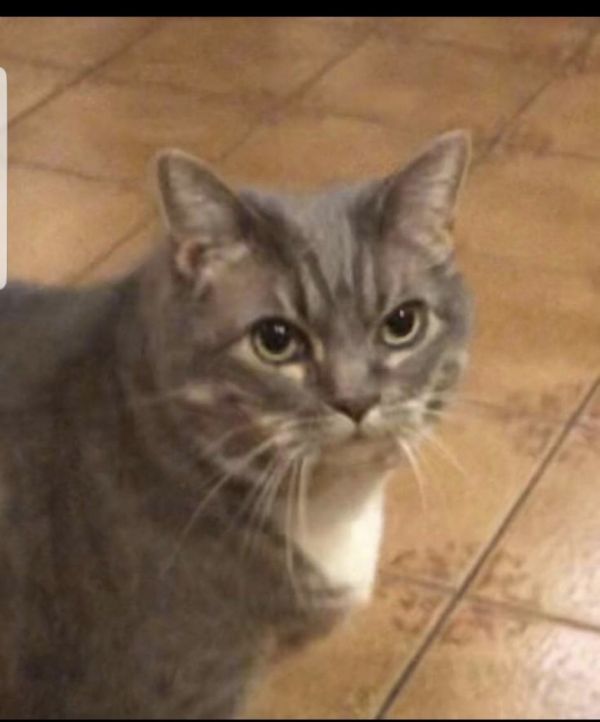 Name: Jazzy
Species: Cat
Location: Feline Friends, PO Box 2452, Salem, NH
Age, Size, Sex, Breed: Senior, Medium, Female, Domestic Short Hair
Description: "This is Jazzy. She is an 11 and 1/2 years old spay female gray tabby and white. She is short…" Learn more
---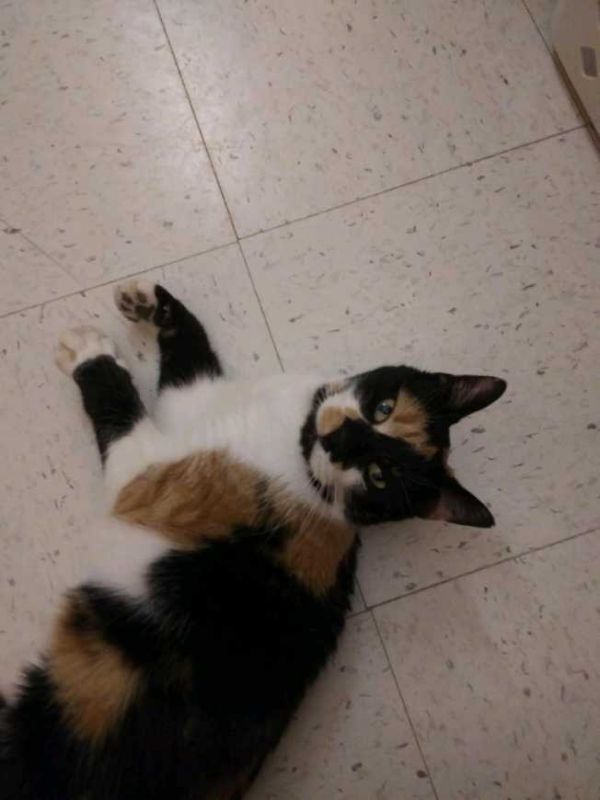 Name: Fawn
Species: Cat
Location: Feline Friends, PO Box 2452, Salem, NH
Age, Size, Sex, Breed: Adult, Medium, Female, Calico Domestic Short Hair Mix
Description: "This is Fawn   She is a 4 year old domestic short hair female. She is black, orange and white and…" Learn more
---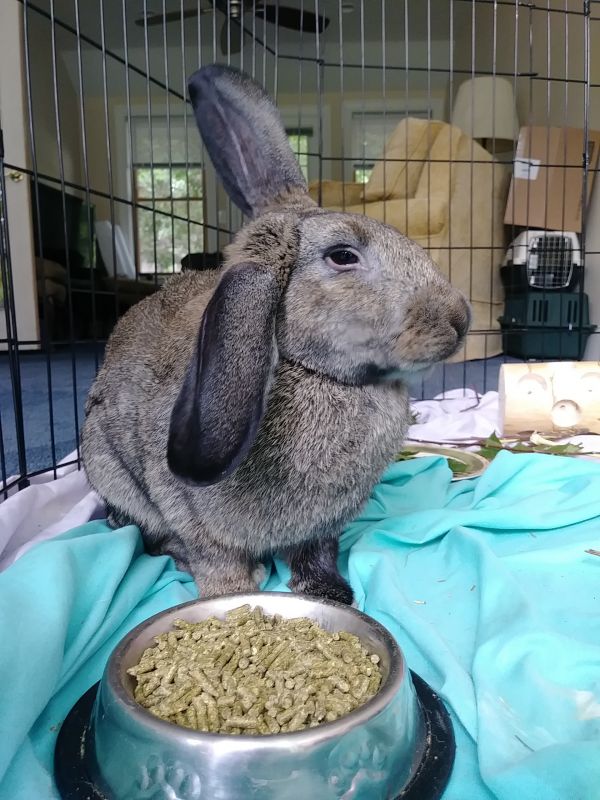 Name: Amelia Ear-hart
Species: Rabbit
Location: House Rabbit Network, P.O. Box 2602, Woburn, MA
Age, Size, Sex, Breed: Young, Extra Large, Female, Flemish Giant
Description: "9.5 lbs, DOB 04-2020, Flemish Giant/Mix Mix I`m a big goofy girl who loves to hop and climb all over…" Learn more
---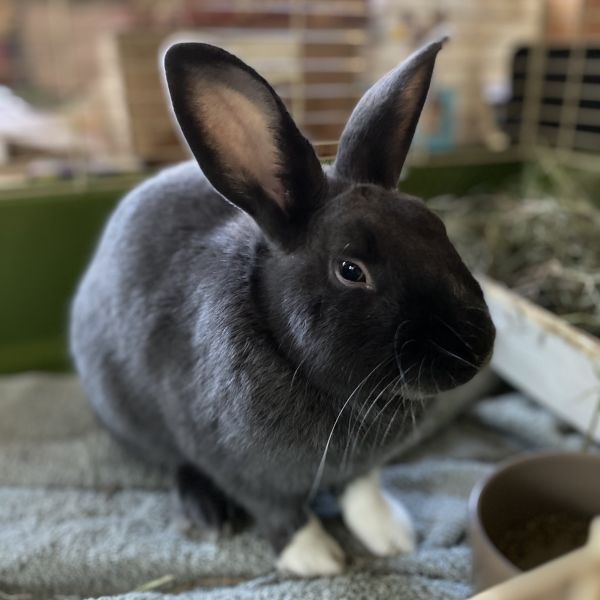 Name: Grayson
Species: Rabbit
Location: House Rabbit Network, P.O. Box 2602, Woburn, MA
Age, Size, Sex, Breed: Young, Medium, Male, Dutch
Description: "4 lbs, DOB 02-2020, Dutch/Mix Mix" Learn more
---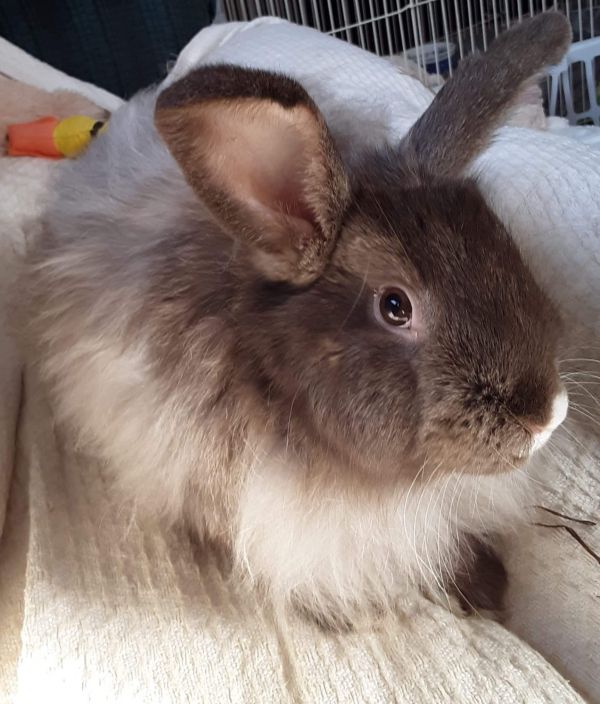 Name: Puff
Species: Rabbit
Location: House Rabbit Network, P.O. Box 2602, Woburn, MA
Age, Size, Sex, Breed: Young, Medium, Male, Angora Rabbit
Description: "6 lbs, DOB 02-2020, Angora Rabbit" Learn more
---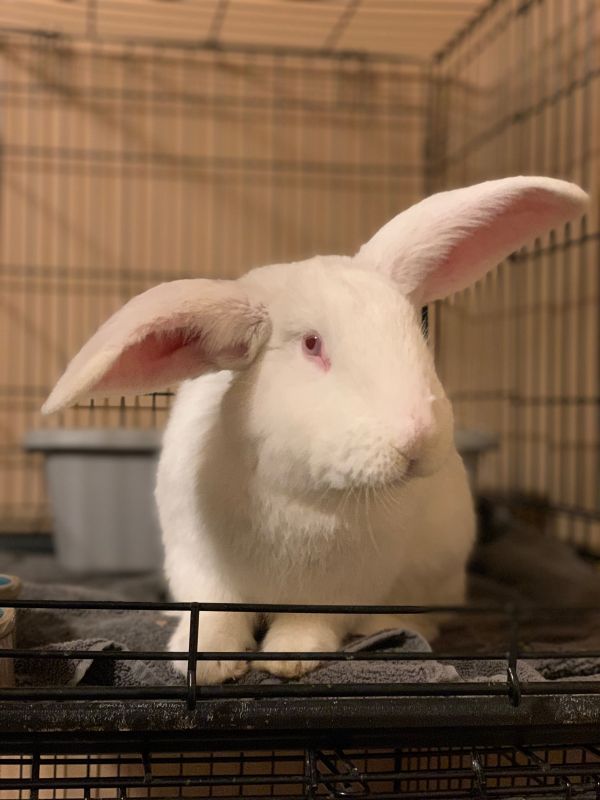 Name: Woody
Species: Rabbit
Location: House Rabbit Network, P.O. Box 2602, Woburn, MA
Age, Size, Sex, Breed: Adult, Large, Male, New Zealand
Description: "9 lbs, DOB 11-2019, New Zealand Woody is a sweet and friendly guy, with the cutest ears! He is still…" Learn more
---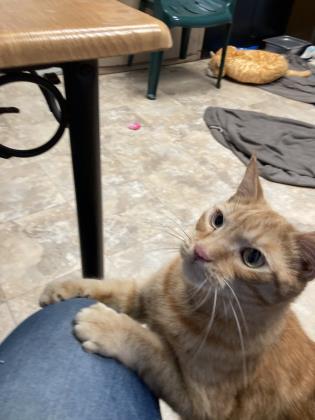 Name: Bota
Species: Cat
Location: Lowell Humane Society, 951 Broadway Street, Lowell, MA
Age, Size, Sex, Breed: Young, Medium, Male, Domestic Short Hair
Description: "Bota is a younger guy in search of a home that has an extra tall cat tree. This guy loves…" Learn more
---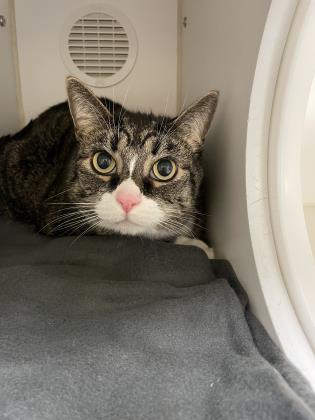 Name: Lola
Species: Cat
Location: Lowell Humane Society, 951 Broadway Street, Lowell, MA
Age, Size, Sex, Breed: Adult, Medium, Female, Domestic Medium Hair
Good With: Cats
Description: "Lola is a sweet 8 year old girl who enjoys being cuddled up in her blankets! Lola is a shy…" Learn more
---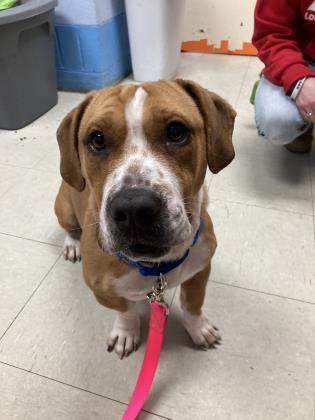 Name: Max
Species: Dog
Location: Lowell Humane Society, 951 Broadway Street, Lowell, MA
Age, Size, Sex, Breed: Young, Medium, Male, Basset Hound English Bulldog Mix
Good With: Dogs
Description: "We are so happy to introduce you all to our handsome 2 year old boy, Max. He is a Bullet…" Learn more
---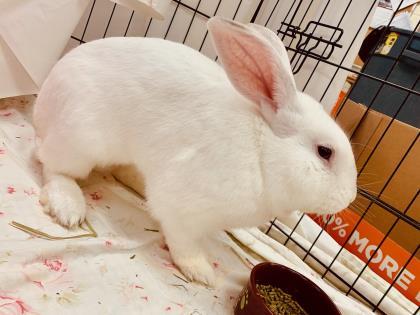 Name: Schnitzel
Species: Rabbit
Location: Lowell Humane Society, 951 Broadway Street, Lowell, MA
Age, Size, Sex, Breed: Young, Large, Male, New Zealand
Good With: Kids
Description: "Schnitzel is one of our young male rabbits who is looking for a new family to come scoop him up…" Learn more
---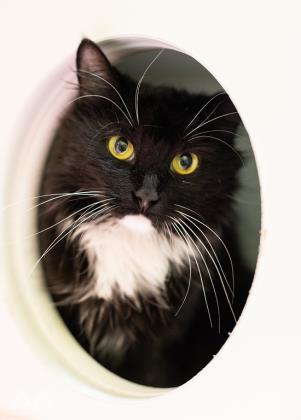 Name: Whiskey
Species: Cat
Location: Lowell Humane Society, 951 Broadway Street, Lowell, MA
Age, Size, Sex, Breed: Young, Medium, Female, Domestic Medium Hair
Good With: Kids and cats
Description: "Whiskey is a 2 year old female who was surrendered due to health issues caused by bladder stones. She has…" Learn more
---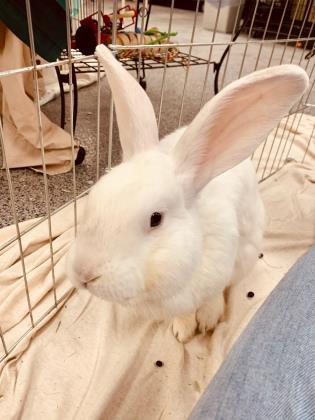 Name: Gazpacho
Species: Rabbit
Location: Lowell Humane Society, 951 Broadway Street, Lowell, MA
Age, Size, Sex, Breed: Young, Large, Male, New Zealand
Good With: Kids
Description: "Gazpacho is one of our young male rabbits who is looking for a new family to come scoop him up…" Learn more
---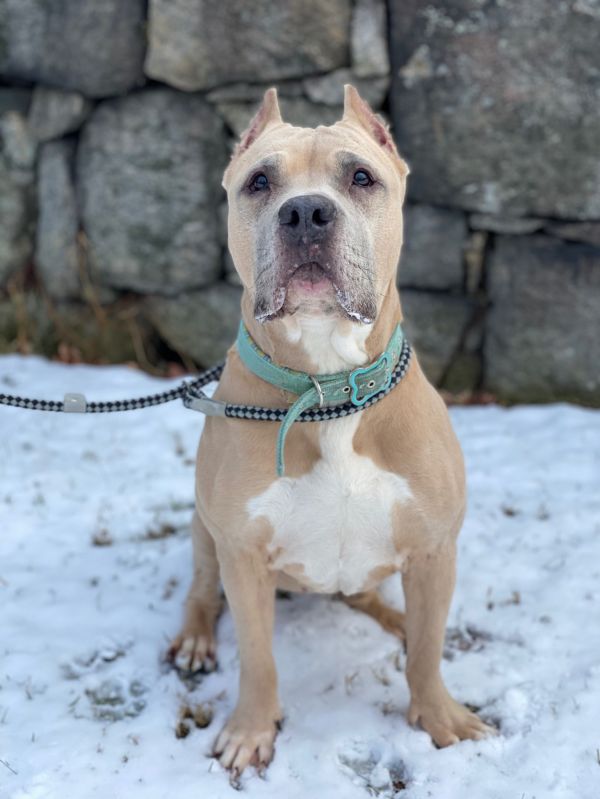 Name: Sandy
Species: Dog
Location: Bullied Breeds Rescue, Nutting Lake, MA
Age, Size, Sex, Breed: Adult, Large, Female, Pit Bull Terrier
Good With: Kids
Description: "Meet Sandy! This sweet girl is 8 years old and looking for a place to spend her golden years! She…" Learn more
---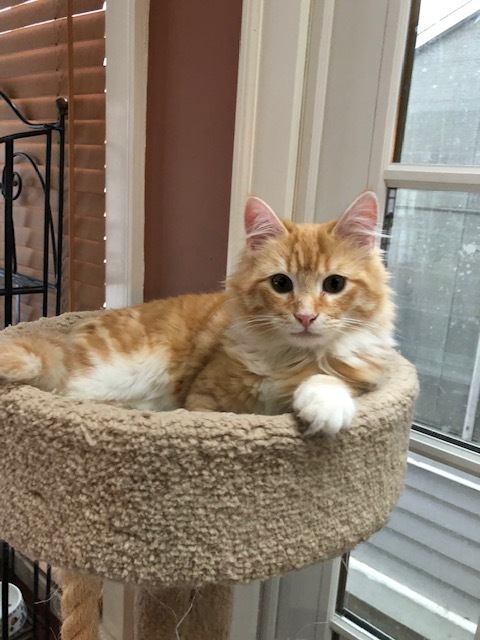 Name: Jimmy
Species: Cat
Location: Friends Of Beverly Animals, 24 Middle St., Beverly, MA
Age, Size, Sex, Breed: Young, Medium, Male, Domestic Medium Hair
Description: "This handsome, orange/white boy with a bit of fluff is 8 month old Jimmy. In late fall, the male kitten…" Learn more
---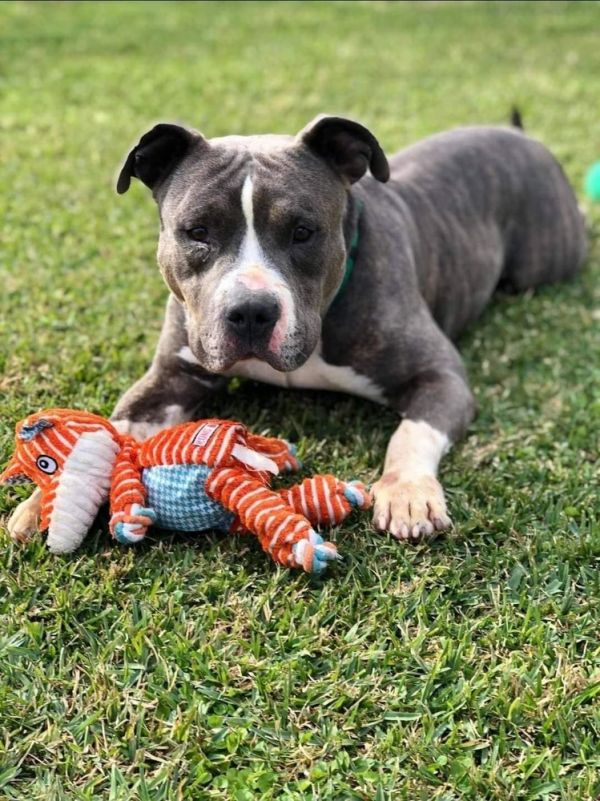 Name: Blu
Species: Dog
Location: Rescue Inc, Newburyport, MA
Age, Size, Sex, Breed: Adult, Large, Male, Terrier
Description: "Blu is big beautiful boy hoping for a home of his very own. At 70+ pounds and approx 3 years…" Learn more
---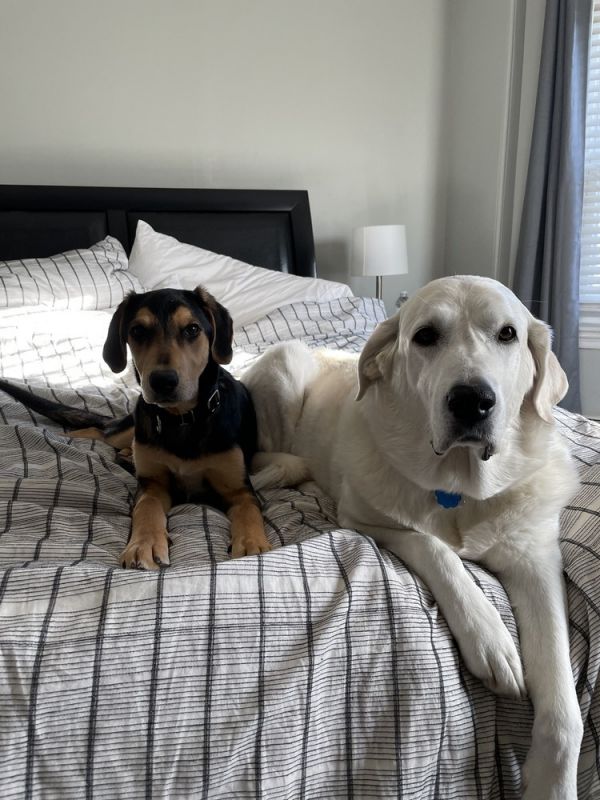 Name: Johnny
Species: Dog
Location: Rescue Inc, Newburyport, MA
Age, Size, Sex, Breed: Baby, Medium, Male, Mixed Breed
Description: "Johnny is a very sweet and older puppy but a shy pup when meeting new people and during transitions. He…" Learn more
---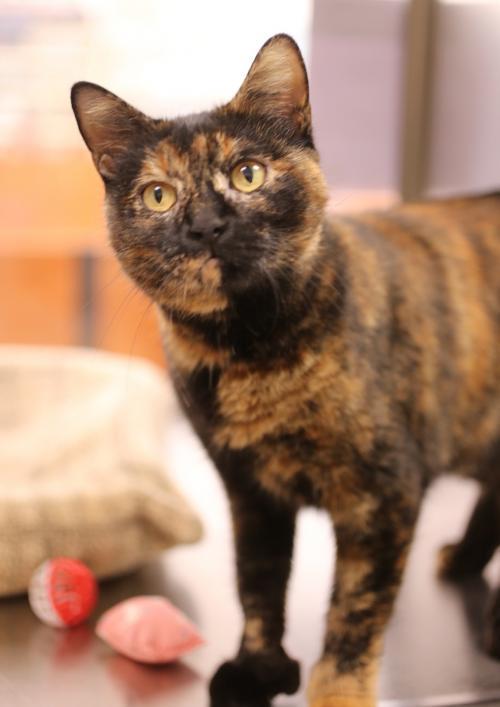 Name: Rizita
Species: Cat
Location: Pals Animal Life Savers, Salem, MA
Age, Size, Sex, Breed: Adult, Medium, Female, Tortoiseshell
Good With: Kids and cats
Description: "Rizita is a sweet and gentle female who was found outdoors. Rizita is a stunning tortie with polydactyl front paws…." Learn more
---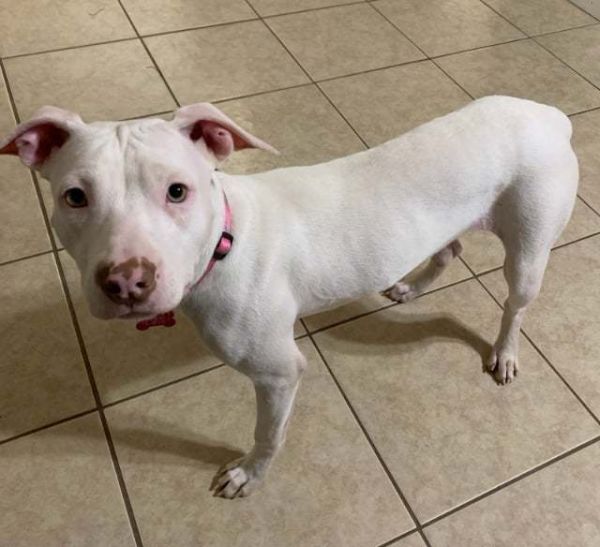 Name: Noelle
Species: Dog
Location: Ruff Tales Rescue, Chelmsford, MA
Age, Size, Sex, Breed: Young, Medium, Female, Pit Bull Terrier
Good With: Dogs
Description: "Name: Noelle Breed: Pit Bull mix Approximate Age: 10 months Approximate Weight: 30 lbs Sex: Female Adoption Restrictions: RI, NH,…" Learn more
---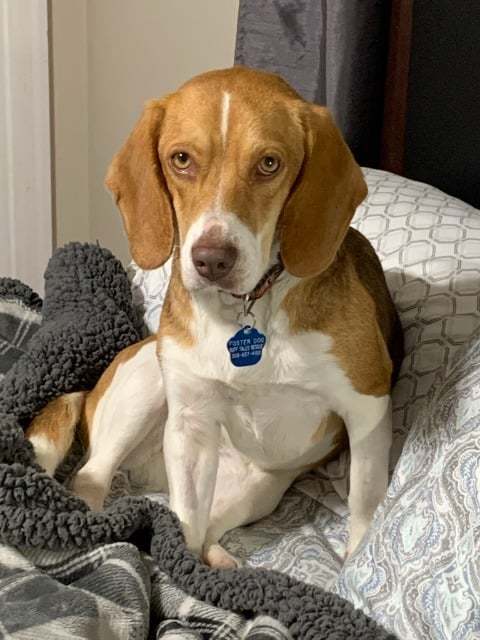 Name: Giblet
Species: Dog
Location: Ruff Tales Rescue, Chelmsford, MA
Age, Size, Sex, Breed: Young, Medium, Female, Beagle
Good With: Dogs
Description: "Name: Giblet Breed: Beagle mix Approximate Age: 1 year Approximate Weight: 30 lbs Sex: Female Adoption Restrictions: RI, NH, VT,…" Learn more
---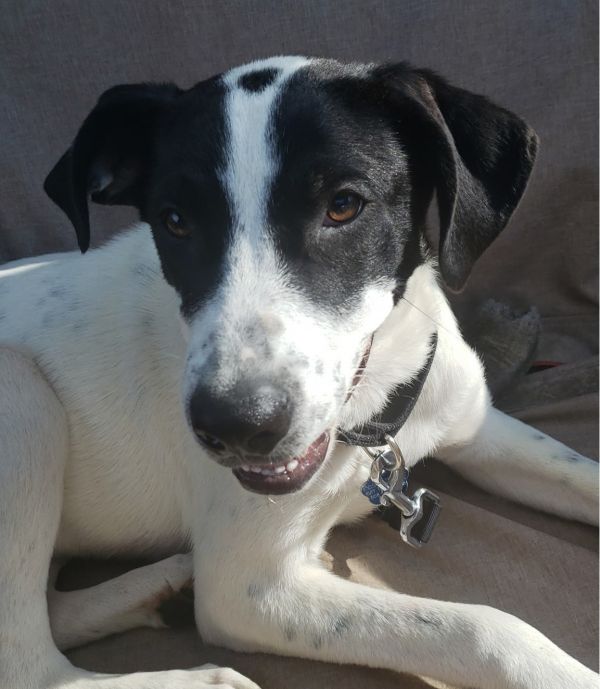 Name: Marge
Species: Dog
Location: Ruff Tales Rescue, Chelmsford, MA
Age, Size, Sex, Breed: Young, Medium, Female, Mixed Breed
Good With: Kids, dogs and cats
Description: "Name: Marge Breed: Mutt Approximate Age: 1 year Approximate Weight: 50 lbs Sex: Female Marge here…you may remember me from…" Learn more
---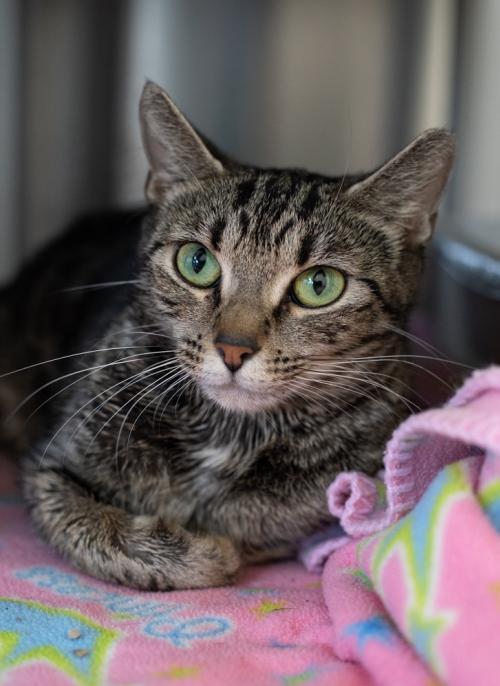 Name: SWIRLS
Species: Cat
Location: Northeast Animal Shelter, 347 Highland Ave, Salem, MA
Age, Size, Sex, Breed: Adult, Medium, Female, Domestic Short Hair
Description: "Swirls is a shy gal looking for a home that will give her the time she needs to settle in…" Learn more
---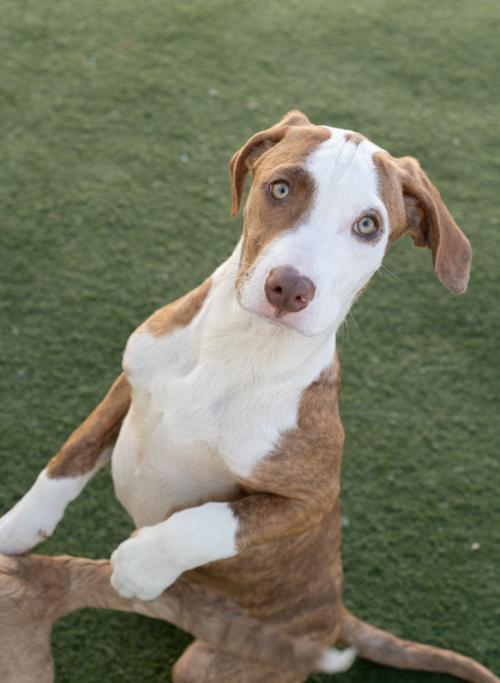 Name: JULES
Species: Dog
Location: Northeast Animal Shelter, 347 Highland Ave, Salem, MA
Age, Size, Sex, Breed: Young, Medium, Female, Spaniel
Description: "Jules is looking for a loving forever family! We are still getting to know her, but we will be sure…" Learn more
---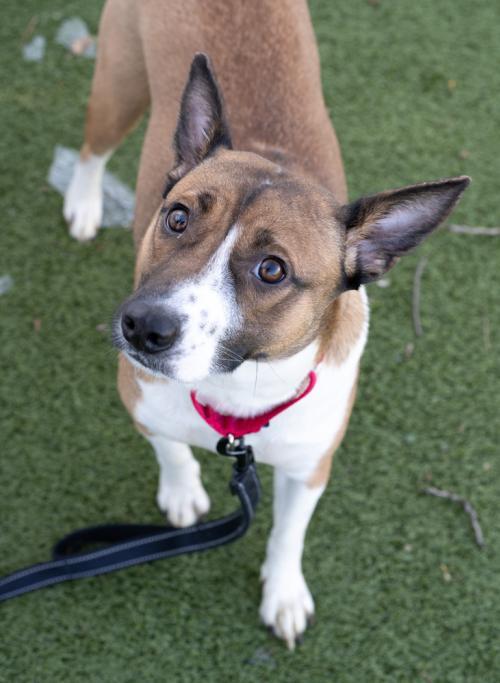 Name: DAISY
Species: Dog
Location: Northeast Animal Shelter, 347 Highland Ave, Salem, MA
Age, Size, Sex, Breed: Adult, Medium, Female, Bull Terrier Cattle Dog Mix
Description: "Daisy seems to be a bit nervous upon initial meetings with new people here at the shelter, but is easily…" Learn more
---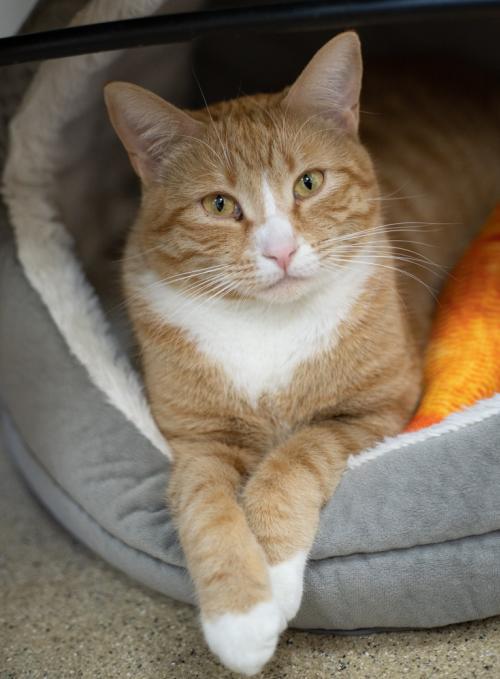 Name: THEODORE
Species: Cat
Location: Northeast Animal Shelter, 347 Highland Ave, Salem, MA
Age, Size, Sex, Breed: Adult, Medium, Male, Domestic Short Hair
Description: "Theodore is looking for a loving forever family! We are still getting to know him, but we will be sure…" Learn more
---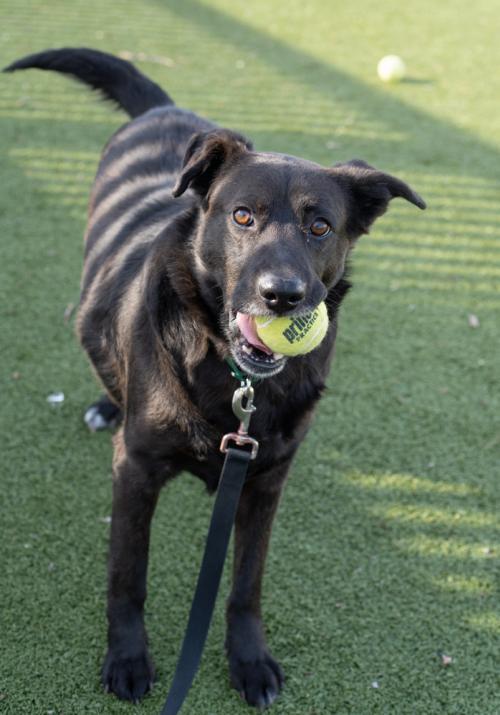 Name: BRUCE
Species: Dog
Location: Northeast Animal Shelter, 347 Highland Ave, Salem, MA
Age, Size, Sex, Breed: Adult, Medium, Male, Labrador Retriever
Description: "Bruce is a handsome dude that is looking for a family to shower him with love! Bruce is a happy…" Learn more
---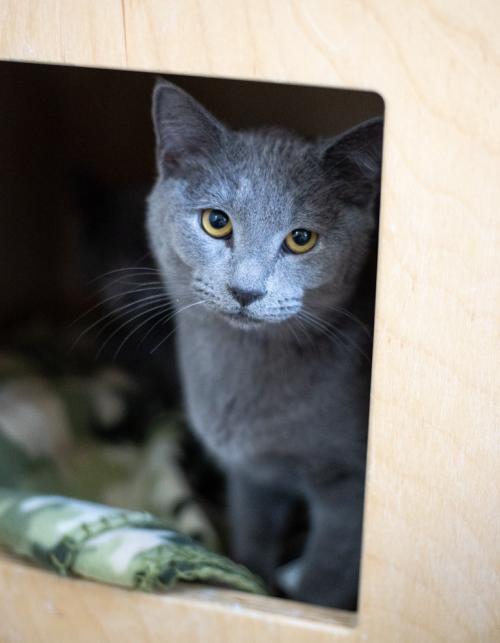 Name: KELLERMAN
Species: Cat
Location: Northeast Animal Shelter, 347 Highland Ave, Salem, MA
Age, Size, Sex, Breed: Young, Medium, Male, Domestic Short Hair Russian Blue Mix
Description: "Kellerman is a shy guy that finds shelter life a bit overwhelming! He is less skeptical of people than his…" Learn more
---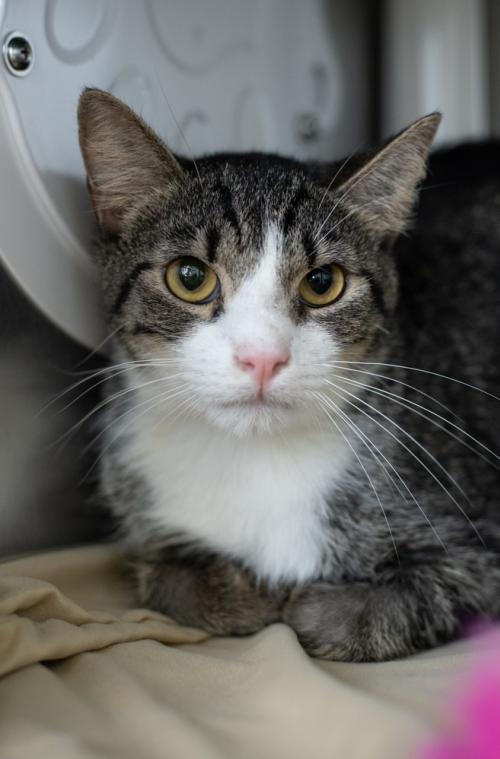 Name: MUGGS
Species: Cat
Location: Northeast Animal Shelter, 347 Highland Ave, Salem, MA
Age, Size, Sex, Breed: Adult, Medium, Male, Domestic Short Hair
Description: "Muggs is a shy guy looking for a home that will give him the time he needs to settle in…" Learn more
---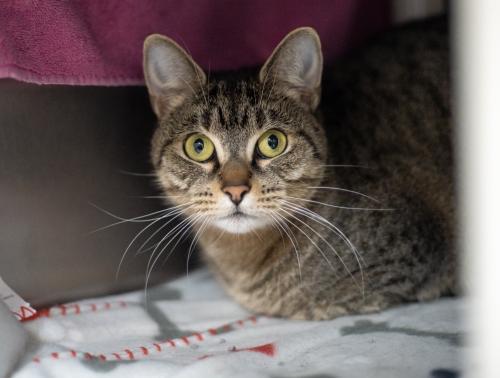 Name: MANDY
Species: Cat
Location: Northeast Animal Shelter, 347 Highland Ave, Salem, MA
Age, Size, Sex, Breed: Young, Medium, Female, Domestic Short Hair
Description: "This is our spicy beauty, Mandy! Shes 9 months old and is looking for a nice home where she can…" Learn more
---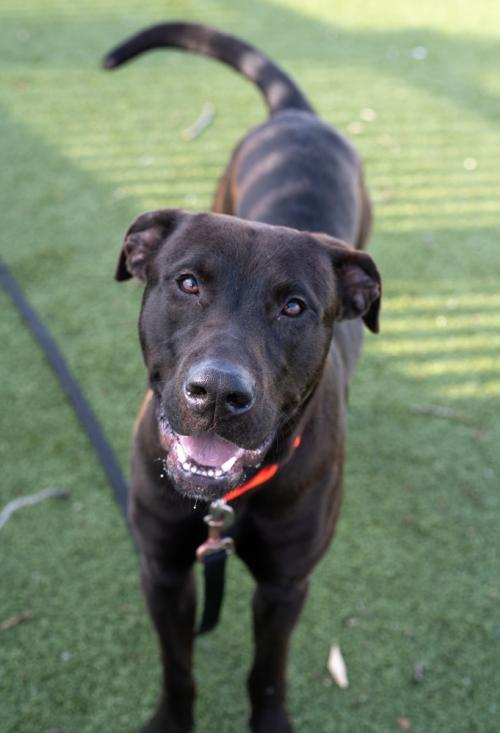 Name: BAILEY
Species: Dog
Location: Northeast Animal Shelter, 347 Highland Ave, Salem, MA
Age, Size, Sex, Breed: Adult, Medium, Male, Labrador Retriever
Description: "Bailey is an active guy looking for a fun loving home! His ideal family will be excited to continue is…" Learn more
---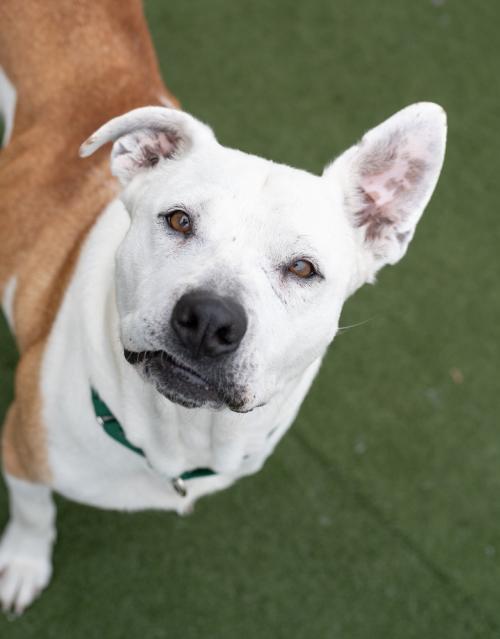 Name: RUTHY
Species: Dog
Location: Northeast Animal Shelter, 347 Highland Ave, Salem, MA
Age, Size, Sex, Breed: Senior, Medium, Female, Pit Bull Terrier
Description: "At 9 years young, Ruthy is friendly and oh-so-sweet. She's happy and eager to go on her walks with staff…" Learn more
---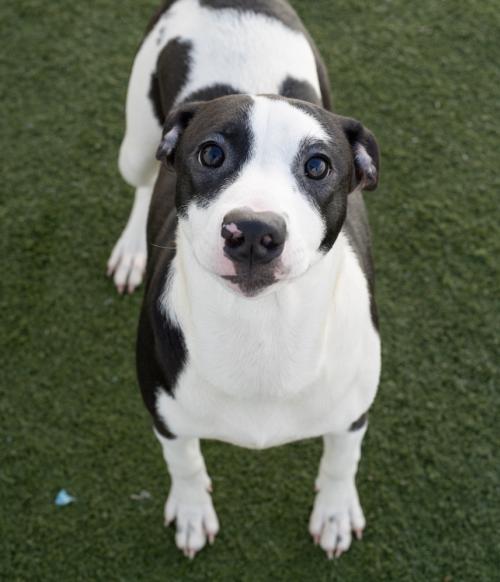 Name: OREO
Species: Dog
Location: Northeast Animal Shelter, 347 Highland Ave, Salem, MA
Age, Size, Sex, Breed: Young, Medium, Male, Labrador Retriever
Description: "Oreo is looking for a loving forever family! We are still getting to know him, but we will be sure…" Learn more
---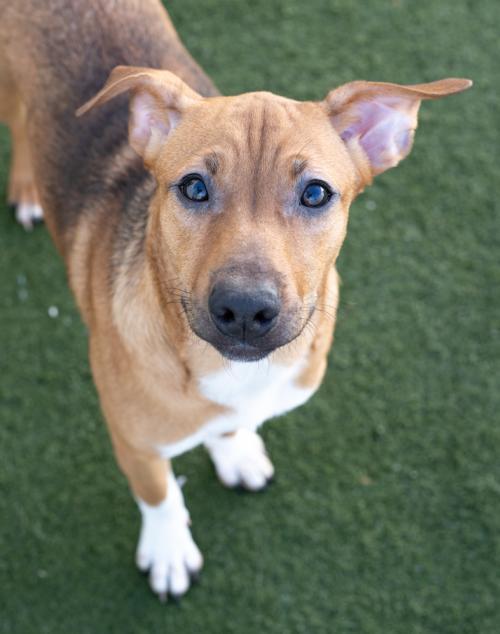 Name: OLLIE
Species: Dog
Location: Northeast Animal Shelter, 347 Highland Ave, Salem, MA
Age, Size, Sex, Breed: Young, Medium, Female, Labrador Retriever
Description: "Ollie is looking for a loving forever family! We are still getting to know him, but we will be sure…" Learn more
---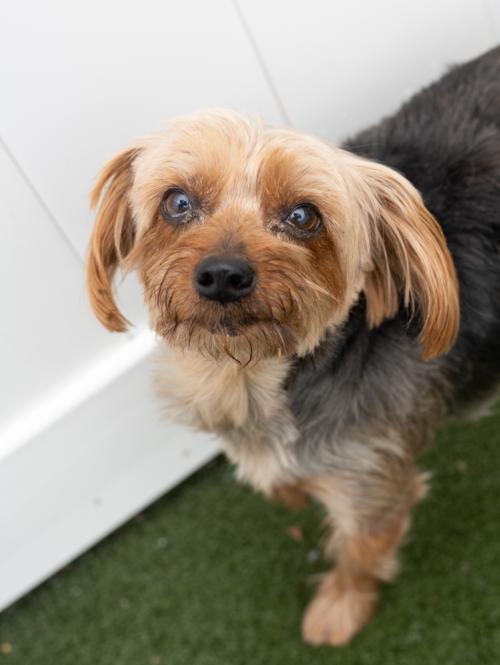 Name: SAMMIE
Species: Dog
Location: Northeast Animal Shelter, 347 Highland Ave, Salem, MA
Age, Size, Sex, Breed: Adult, Medium, Male, Yorkshire Terrier
Description: "Sammie is described as a big dog trapped inside a little body! Like most small dogs, he bonds quickly with…" Learn more
---