New Mary Sibande Set up At U-M Museum Of Artwork Reimagines Tale Of South Africa's Domestic Staff
3 min read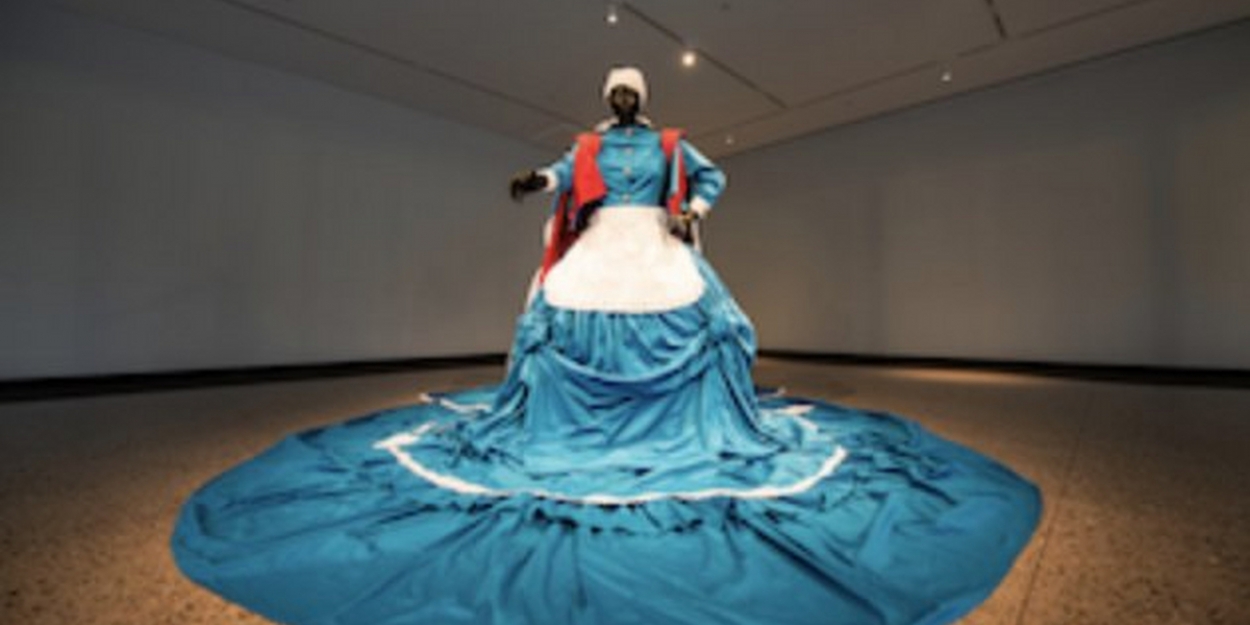 As website visitors move by the University of Michigan Museum of Artwork, they'll see a amazing new set up on watch by the entrance home windows of the Stenn Gallery.
Dealing with the walkway in between the museum and Tisch Hall is a Black mannequin putting on a blue maid's uniform that transforms into the dress of a Victorian queen. The search is finish with billowing cape and dramatic teach that blankets the flooring of the gallery.
The newly acquired do the job, titled "Sophie/Elsie," is by present-day South African artist Mary Sibande, who is acknowledged for her discovering themes of race, gender and labor by the use of pictures and sculptures that are usually animated by elaborate costumes and flowing fabrics. Its invest in was created probable by museum donors Joseph and Annette Allen.
The work is section of a series impressed by three generations of Sibande gals that ended up employed as domestic employees in Apartheid South Africa. Her 'Sophie' figures, which she refers to as her alter egos, consist of lifetime-sized fiberglass figures forged in the artist's very own likeness, each donning the blue and white costume that is synonymous with their job.
"Every single edition of 'Sophie' shows these domestic staff-Sibande's ancestors-closing their eyes and imagining a various long run for on their own," stated Laura De Becker, the Helmut and Candis Stern Curator of African Artwork and interim chief curator at UMMA. "Though the Sophie at UMMA imagines herself as a Victorian queen, many others in the collection envision them selves as an orchestra conductor, as a superhero or as a businesswoman."
The version of Sophie on look at at UMMA was produced in 2009 in honor of Sibande's excellent-grandmother, who was supplied the Western name Elsie for the reason that her masters could not be bothered to master her African title.
Finally, "Sophie/Elsie" will get middle phase in the reinstallation of UMMA's long-lasting African gallery, established to open up in tumble 2021. The reinstallation will double the dimension of the African gallery and will incorporate UMMA's historic selection of African art, as effectively as modern acquisitions of up to date artworks from artists dependent in Africa and in the diaspora.
It is the 2nd time Sibande's function has been on perspective at UMMA. As component of a 2013 artist residency with the U-M Institute for the Humanities, Sibande installed a mural in UMMA's commons space, where by the UMMA Cafe is now situated.
"U-M was an early champion of Sibande's work, so I am energized to be in a position to reintroduce her to the neighborhood ahead of the opening of our recently reinstalled African gallery," De Becker reported. "It is an case in point of how we will look at the subjective means UMMA and U-M as a total have collected and introduced art from and connected to the African diaspora."
The reinstallation will current a vast variety of artworks-from historic Yoruba and Kongo figures to other modern day works by African and African American artists, such as Sam Nhlengenthwa, Masimba Hwati, Jon Onye Lockard and Shani Peters.
"It will immediately handle the elaborate and tricky histories inherent to African art collections in the Worldwide North, together with their entanglements with colonization and world-wide endeavours to repatriate African artworks to the continent," De Becker explained.
The presentation will consist of a segment of postcards from showcased artists, penned in their first languages along with English translations. As aspect of the opening, De Becker will lead a general public exploration into the provenance and opportunity repatriation of quite a few will work in UMMA's assortment.
Exploring very similar themes, audiences can also look for an additional gallery reinstallation in the slide. "Unsettling Histories: Legacies of Slavery and Colonialism," was structured as a response to a latest acquisition of artist Titus Kaphar's "Flay (James Madison)." It will rethink just one of the museum's most well known gallery areas, forcing the museum to grapple with its assortment of European and American artwork and the previous prioritization of colonial voices.
Whilst UMMA is nonetheless shut to the community, with constrained obtain to pupils and MCard holders who signal up in advance for study several hours, site visitors can view the installation of "Sophie/Elsie" 24/7 as a result of UMMA's Stenn Gallery windows.
Details on virtual exhibitions and events, as well as updates similar to potential reopening programs can be uncovered at umma.umich.edu.