Guilford Pets Who Need A Home: Miles, Violet #21, Myrtle Snow & More
Want to add a furry friend to your family and do something good for the Guilford community at the same time? Perhaps it's finally time to adopt a pet! Amid the coronavirus pandemic, many facilities in and around Guilford are still working to fulfill adoptions and place pets in forever homes.
There are thousands of dogs, cats and other animals of all ages, sizes and breeds without a home in Connecticut — and many are located near you. For those looking to adopt, a great place to start your search for a lovable new companion is at The Animal Haven Inc, where Myrtle Snow the cat is waiting patiently, or another local facility. If you aren't sure if you have time to take care of a pet year round, many shelters also offer opportunities to foster pets until they are placed in permanent homes.
Here at Patch, with a little help from our friends at Petfinder, we round up a list each week of all the pets recently put up for adoption in your area. If you're a cat person, meet Miles, a Domestic Short Hair up for adoption. Or if dogs are more your thing, there are several great dogs available, too. Click on any listing for more information, or to start the adoption process.
Editor's note: This list was automatically generated using data compiled by Petfinder. Please report any errors or other feedback to [email protected].

Name: Miles
Species: Cat
Location: Dan Cosgrove Animal Shelter, Branford, CT
Age, Size, Sex, Breed: Adult, Large, Male, Domestic Short Hair
---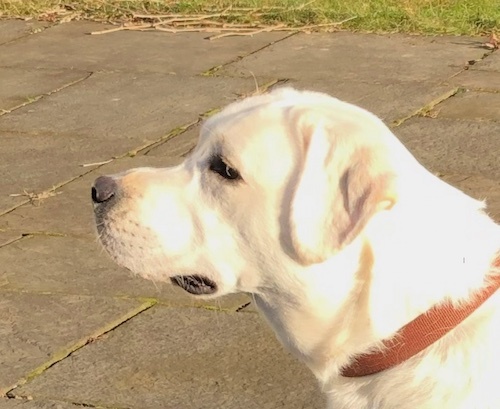 Name: Violet #21
Species: Dog
Location: Labs4rescue, Killingworth, CT
Age, Size, Sex, Breed: Young, Large, Female, Yellow Labrador Retriever
Description: "Meet Violet #21, a soon to be 2 year old female purebred yellow Labrador retriever. Violet's mom is going into…" Learn more
---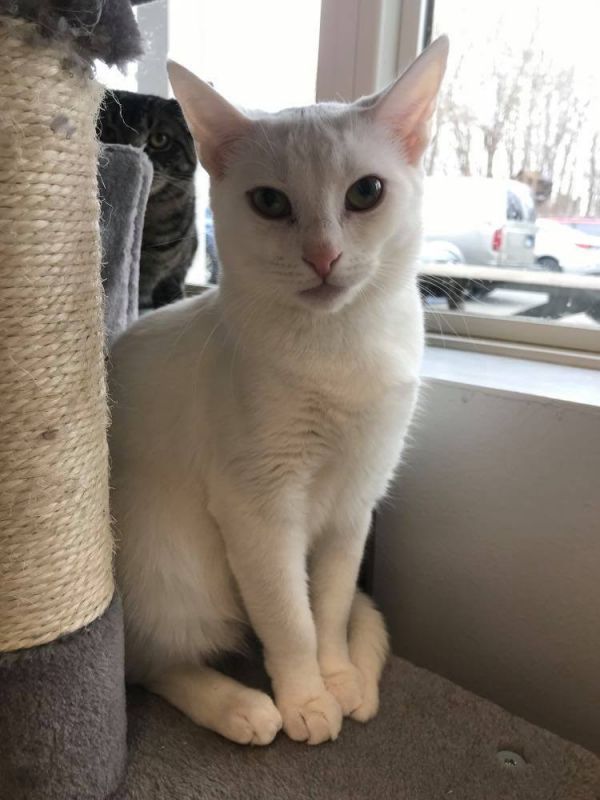 Name: Myrtle Snow
Species: Cat
Location: The Animal Haven Inc, 89 Mill Road, North Haven, CT
Age, Size, Sex, Breed: Baby, Small, Female, Domestic Short Hair
Good With: Cats
Description: "Meet Myrtle Snow! Myrtle is estimated to be around 9 months old and was rescued from a hoarding situation. She…" Learn more
---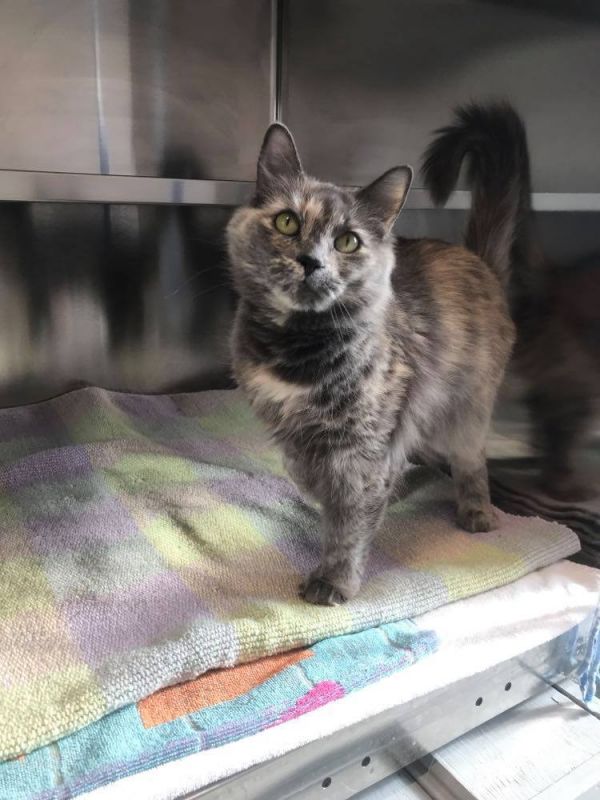 Name: Cranberry
Species: Cat
Location: The Animal Haven Inc, 89 Mill Road, North Haven, CT
Age, Size, Sex, Breed: Adult, Medium, Female, Domestic Medium Hair
Good With: Cats
Description: "Meet Cranberry! She is estimated to be around 2 years old. Cranberry was rescued from a hoarding situation. She is…" Learn more
---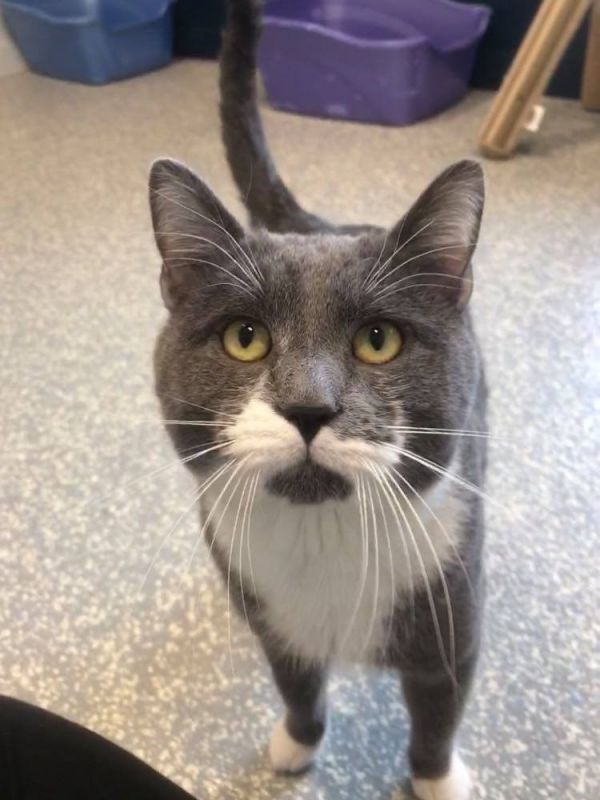 Name: Norman
Species: Cat
Location: The Animal Haven Inc, 89 Mill Road, North Haven, CT
Age, Size, Sex, Breed: Adult, Large, Male, Domestic Short Hair
Good With: Kids and cats
Description: "Meet Norman! He is estimated to be around 2 years old and is such a sweetheart. He is a very…" Learn more
---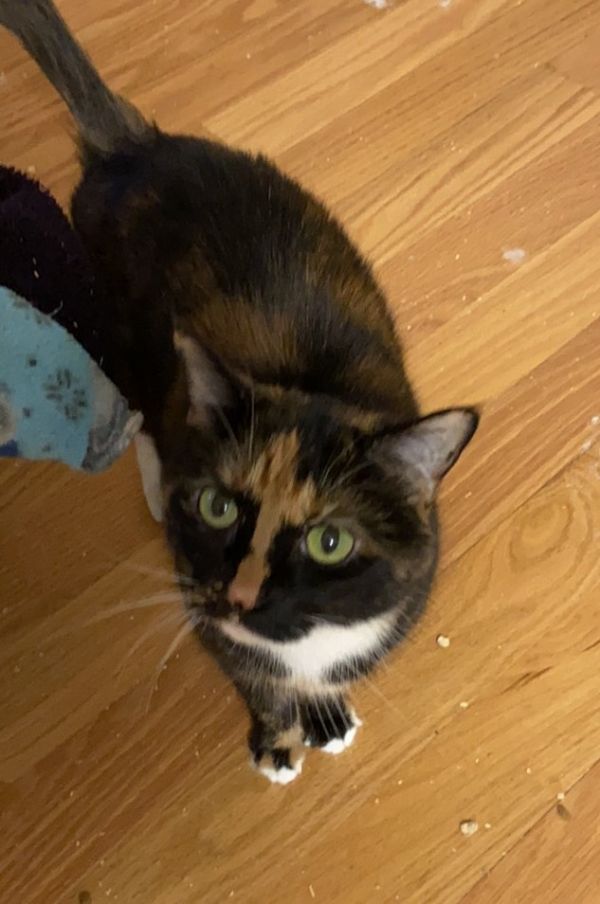 Name: Lucy and Alley
Species: Cat
Location: Halfway Home Rescue Inc, PO BOX 712, North Haven, CT
Age, Size, Sex, Breed: Senior, Medium, Female, Calico Tortoiseshell Mix
Good With: Cats
Description: "Lucy and Alley are super sweet, affectionate 11 year old sisters. They came to our shelter when their dad passed…" Learn more
---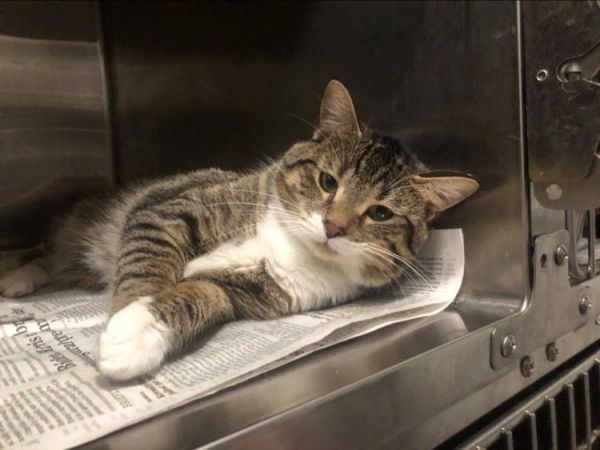 Name: Captain America
Species: Cat
Location: Halfway Home Rescue Inc, PO BOX 712, North Haven, CT
Age, Size, Sex, Breed: Young, Medium, Male, Domestic Short Hair
Good With: Kids and cats
Description: "Captain America is a sweet, friendly boy that came to our shelter after being rescued from a hoarding situation. He…" Learn more
---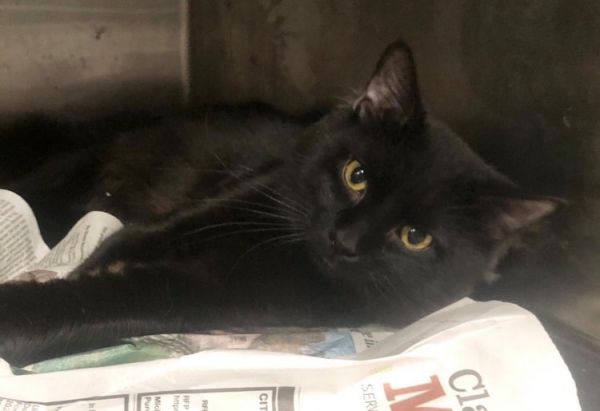 Name: CJ
Species: Cat
Location: Halfway Home Rescue Inc, PO BOX 712, North Haven, CT
Age, Size, Sex, Breed: Young, Medium, Male, Domestic Long Hair
Good With: Kids and cats
Description: "CJ is a sweet, friendly boy that came to our shelter after being rescued from a hoarding situation. He gets…"
Learn more
---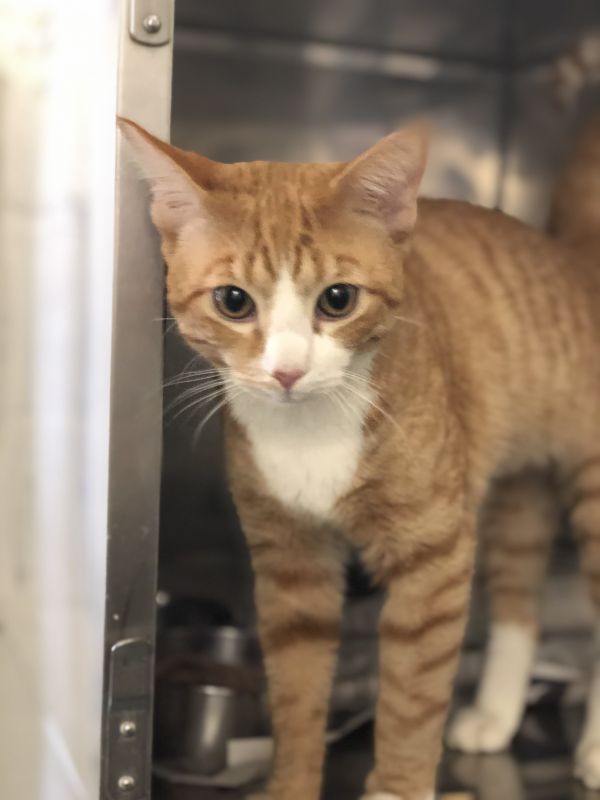 Name: Socks
Species: Cat
Location: North Haven Animal Control, 38 Terminal Drive, North Haven, CT
Age, Size, Sex, Breed: Young, Medium, Male, Domestic Short Hair
Good With: Kids
Description: "This boy was dumped off at our gate on a cold morning. He appears to be on the younger side…" Learn more
---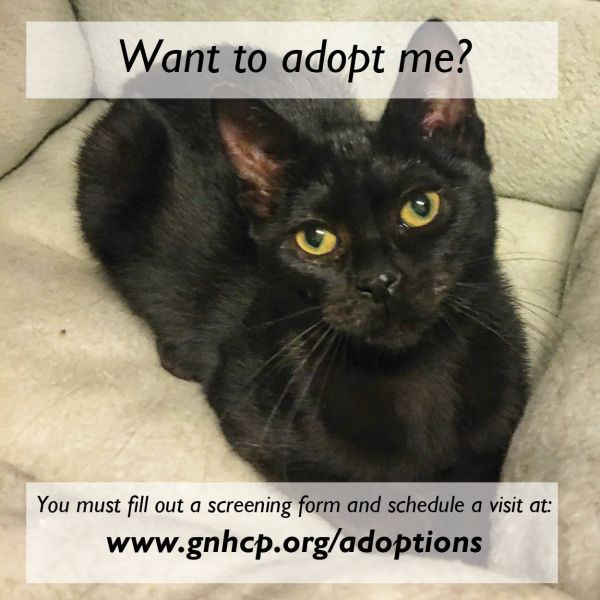 Name: Fettucine
Species: Cat
Location: The Greater New Haven Cat Project Inc, P.O. Box 1432, New Haven, CT
Age, Size, Sex, Breed: Young, Medium, Female, Domestic Short Hair
Description: "Fettuccine is a 4 month old female kitten who was rescued in New Haven along with her sister, Linguine. With…" Learn more
---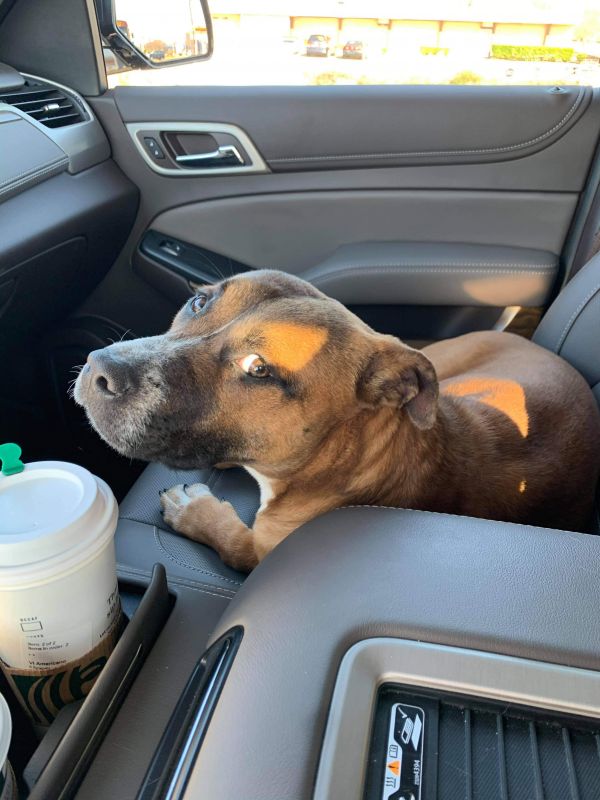 Name: Paris
Species: Dog
Location: Fetching Hearts Rescue, Hamden, CT
Age, Size, Sex, Breed: Young, Medium, Female, Boxer Black Mouth Cur Mix
Good With: Kids and dogs
Description: "Age: Approx 1.5 yrs Weight: 45 lbs. Good with dogs: Yes Good with cats: No Good with kids: Yes Energy…" Learn more
---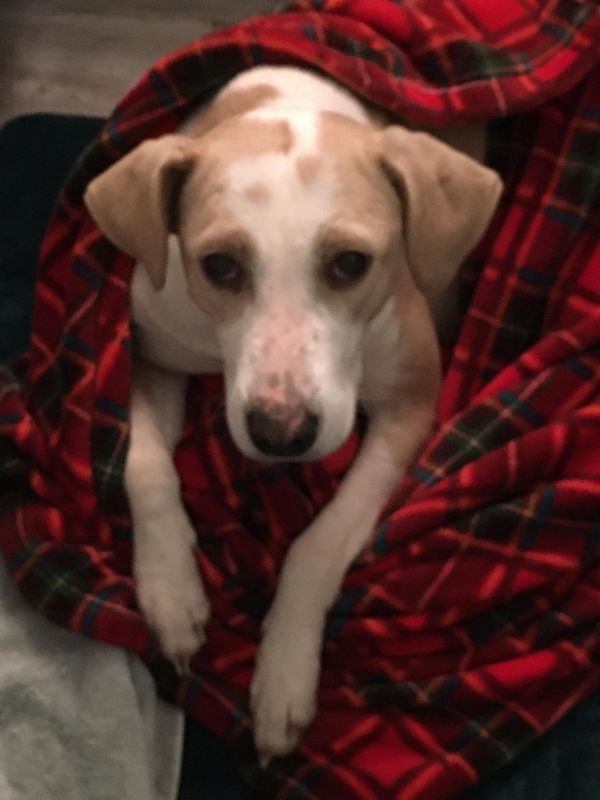 Name: Sophia
Species: Dog
Location: Fetching Hearts Rescue, Hamden, CT
Age, Size, Sex, Breed: Young, Medium, Female, Retriever Hound Mix
Good With: Kids, dogs and cats
Description: "Age: 1 year Weight: 54 lbs. Good with dogs: Yes Good with cats: Yes – Dog Savvy Cats Good with…" Learn more
---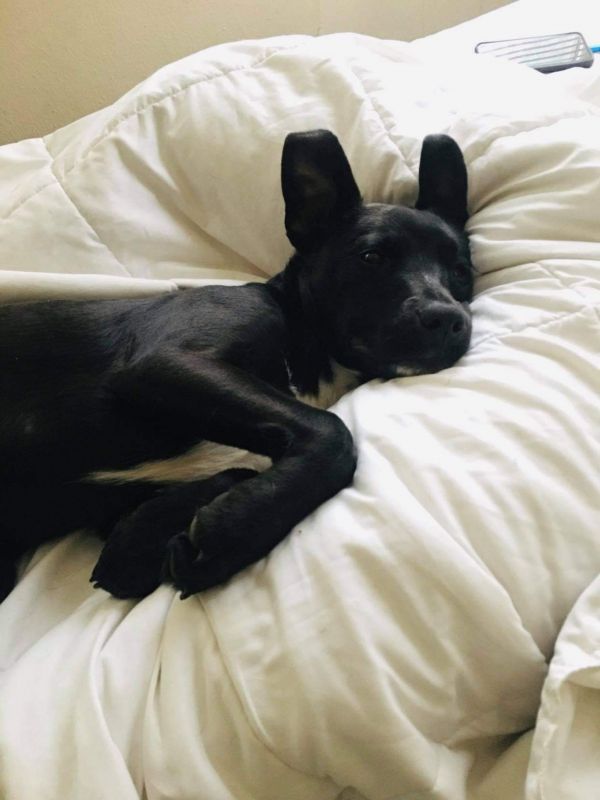 Name: John Legend
Species: Dog
Location: Fetching Hearts Rescue, Hamden, CT
Age, Size, Sex, Breed: Baby, Medium, Male, Black Labrador Retriever Labrador Retriever Mix
Good With: Kids and dogs
Description: "Age: 6 Months Weight: 37lbs Good with dogs: Yes Good with cats: No Good with kids: Yes Energy Level: High…" Learn more
---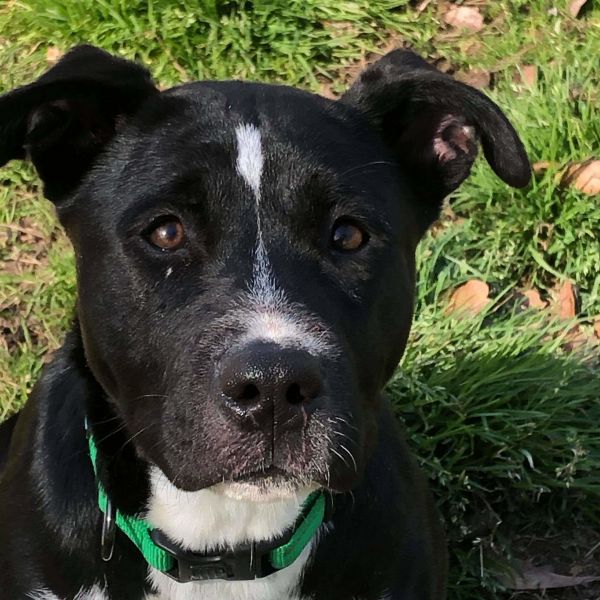 Name: Sassy
Species: Dog
Location: Fetching Hearts Rescue, Hamden, CT
Age, Size, Sex, Breed: Young, Medium, Female, Border Collie Black Labrador Retriever Mix
Good With: Kids, dogs and cats
Description: "Age: 1 Years Weight: 44 lbs. Good with dogs: Yes Good with cats: Yes Good with kids: Yes – older…" Learn more
---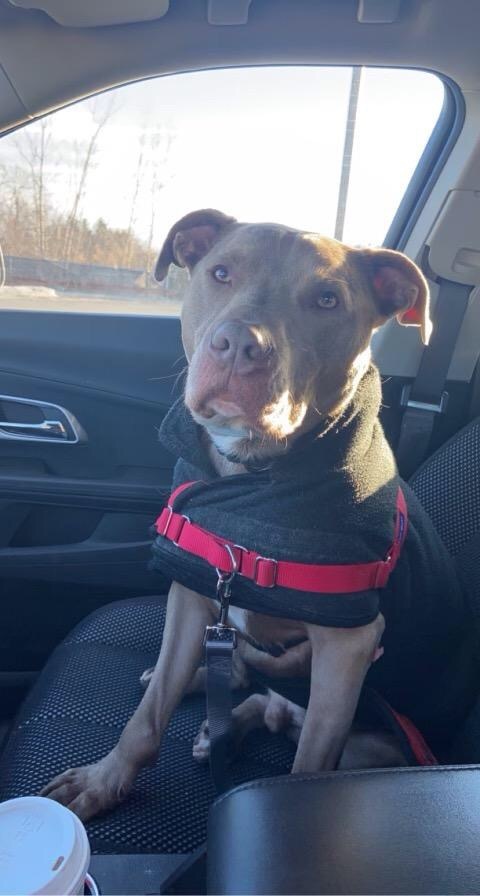 Name: Max
Species: Dog
Location: Meriden Humane Society, 311 Murdock Ave, Meriden, CT
Age, Size, Sex, Breed: Adult, Medium, Male, Border Collie Labrador Retriever Mix
Description: "Name: Max Breed: Pit Bull Mix Age: 4 Years Old Size: Medium 55-65 lbs Energy Level: Medium/High Dogs: No Cats:…" Learn more
---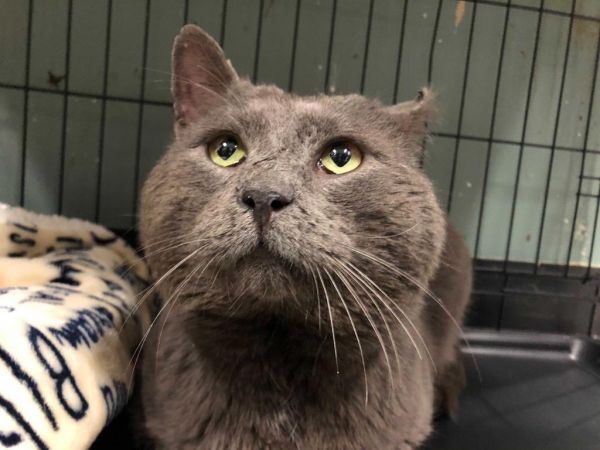 Name: Ozzy
Species: Cat
Location: Meriden Humane Society, 311 Murdock Ave, Meriden, CT
Age, Size, Sex, Breed: Adult, Large, Male, Domestic Medium Hair
Description: "Meet our Rockstar Ozzy! This star of a boy has an a long and hard life despite how young he…" Learn more
---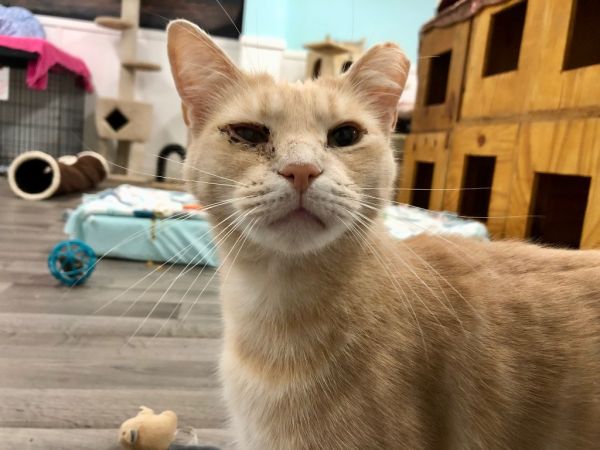 Name: Rusty
Species: Cat
Location: Meriden Humane Society, 311 Murdock Ave, Meriden, CT
Age, Size, Sex, Breed: Adult, Large, Male, Domestic Short Hair
Description: "Rusty was originally a TNR with his buddy Dusty but the trapper decided to give them a chance in her…" Learn more
---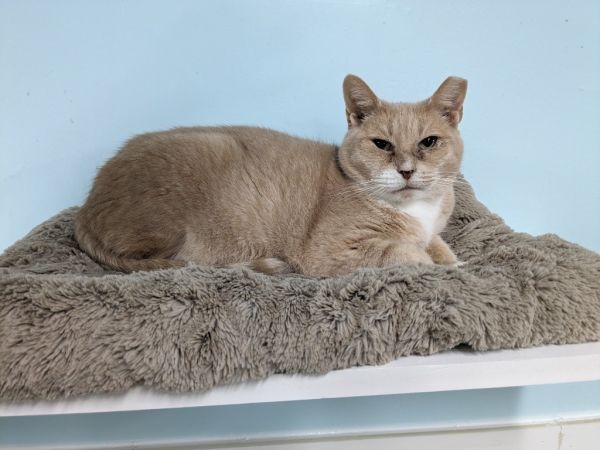 Name: Dusty
Species: Cat
Location: Meriden Humane Society, 311 Murdock Ave, Meriden, CT
Age, Size, Sex, Breed: Adult, Large, Male, Domestic Short Hair
Description: "Dusty was originally a TNR with his buddy Rusty but the trapper decided to give them a chance in her…" Learn more
---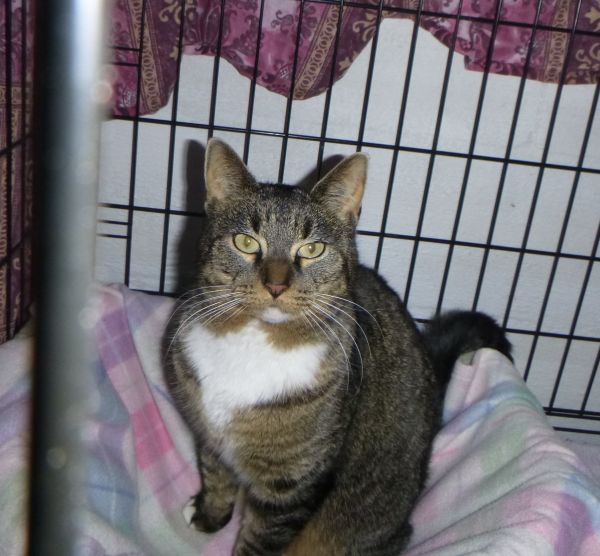 Name: Daisy
Species: Cat
Location: Haddam Dog Control, 30 Field Park Drive, Haddam, CT
Age, Size, Sex, Breed: Young, Large, Female, Domestic Short Hair
Tiger Mix
Description: "This is a COURTESY posting for HADDAM ANIMAL RESCUE. DOG Pound FEES DO NOT APPLY. Sweet Daisy is looking for…" Learn more
---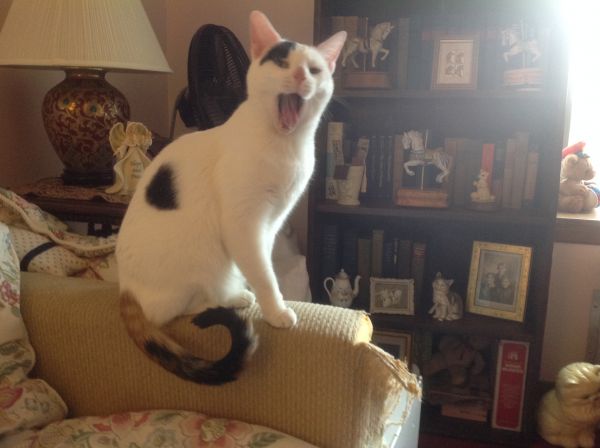 Name: Sophie
Species: Cat
Location: Cat Tales Inc, P.O. Box 901, Middletown, CT
Age, Size, Sex, Breed: Adult, Medium, Female, Domestic Short Hair
Description: "DOB 1/10/18 Sophie is about 3 years old and is lively, affectionate and smart. She wants and deserves lots of…" Learn more
---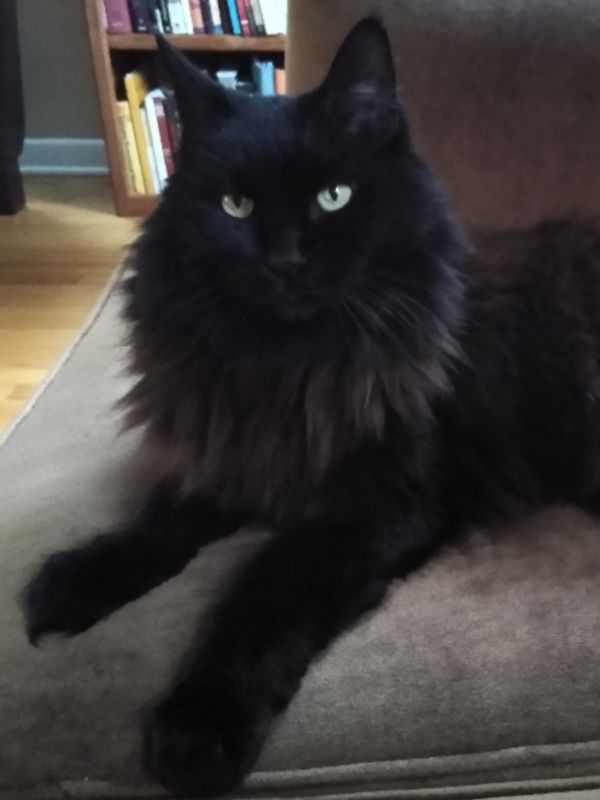 Name: Puma and Sissy
Species: Cat
Location: New Beginnings And Forever Homes, Meriden, CT
Age, Size, Sex, Breed: Senior, Medium, Male, Bombay Domestic Long Hair Mix
Good With: Cats
Description: "These senior bonded siblings need a new place as their owner is going through medical problems and is not able…" Learn more
---
Name: Sissy
Species: Dog
Location: Underhound Railroad, Woodbridge, CT
Age, Size, Sex, Breed: Adult, Large, Female, Pit Bull Terrier American Staffordshire Terrier Mix
Good With: Dogs
Description: "What a wonderful addition Sissy would be to your home. Sissy is a young adult Pittie around 4 years old…" Learn more
---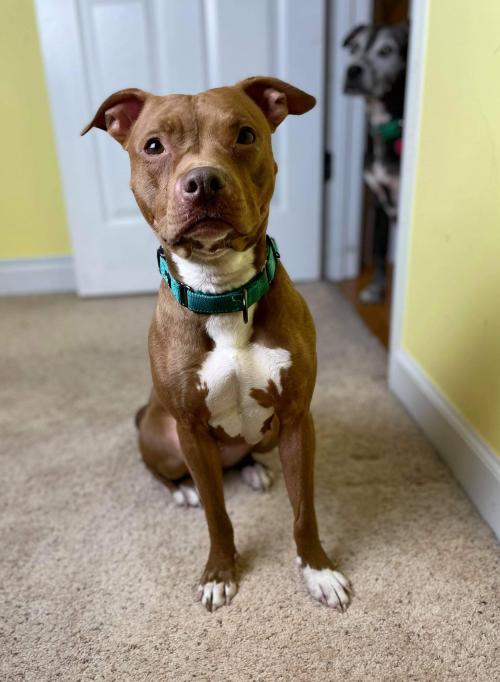 Name: Harper
Species: Dog
Location: Underhound Railroad, Woodbridge, CT
Age, Size, Sex, Breed: Adult, Small, Female, Terrier American Staffordshire Terrier Mix
Good With: Dogs and cats
Description: "Meet Harper, a sweet little pea of a pittie with a stunning reddish brown coat and precious face to match…." Learn more
---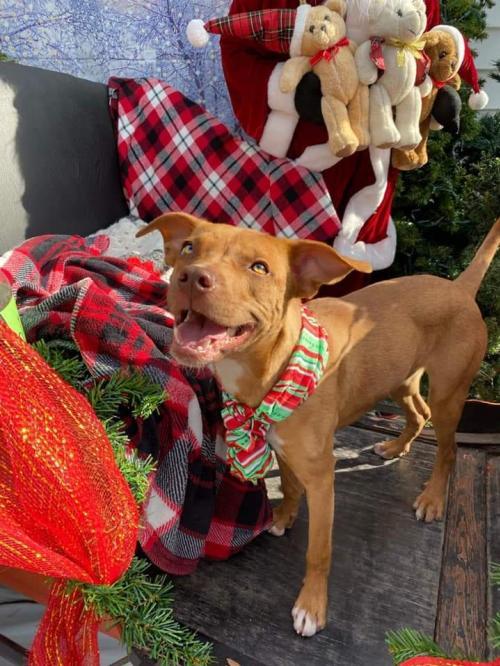 Name: Clay
Species: Dog
Location: Underhound Railroad, Woodbridge, CT
Age, Size, Sex, Breed: Young, Medium, Male, Staffordshire Bull Terrier Terrier Mix
Good With: Dogs
Description: "Clay is ready to find a place called home. This cute and petite boy is 8 months old and about…" Learn more
---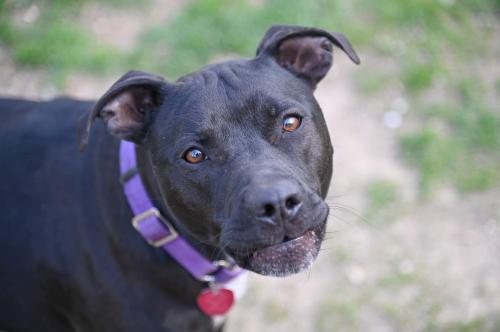 Name: Dora
Species: Dog
Location: Underhound Railroad, Woodbridge, CT
Age, Size, Sex, Breed: Adult, Large, Female, Pit Bull Terrier
Good With: Kids and dogs
Description: "Meet Dora, the explorer. She is a 1 year old pitbull mix ready to find a family who loves adventures…" Learn more
---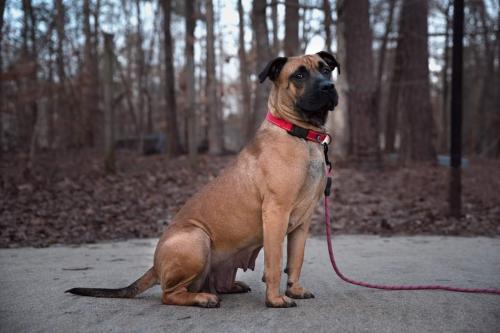 Name: Tallulah
Species: Dog
Location: Underhound Railroad, Woodbridge, CT
Age, Size, Sex, Breed: Adult, Large, Female, Boxer Pit Bull Terrier Mix
Good With: Kids and dogs
Description: "Its sweet momma Tallulah's turn to find her happily ever after. She is almost 2 years old, and likely a…" Learn more
---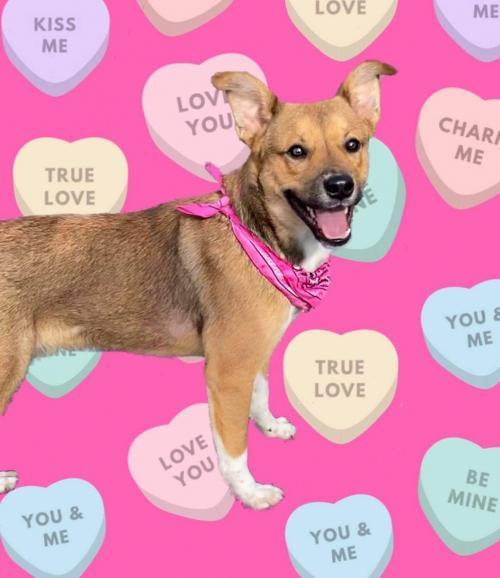 Name: Phin
Species: Dog
Location: Underhound Railroad, Woodbridge, CT
Age, Size, Sex, Breed: Adult, Medium, Male, Shepherd Collie Mix
Good With: Dogs and cats
Description: "Phin is the biggest sweetheart! He is 45lbs and just so handsome with Collie and Shepherd features. He's very shy…" Learn more
---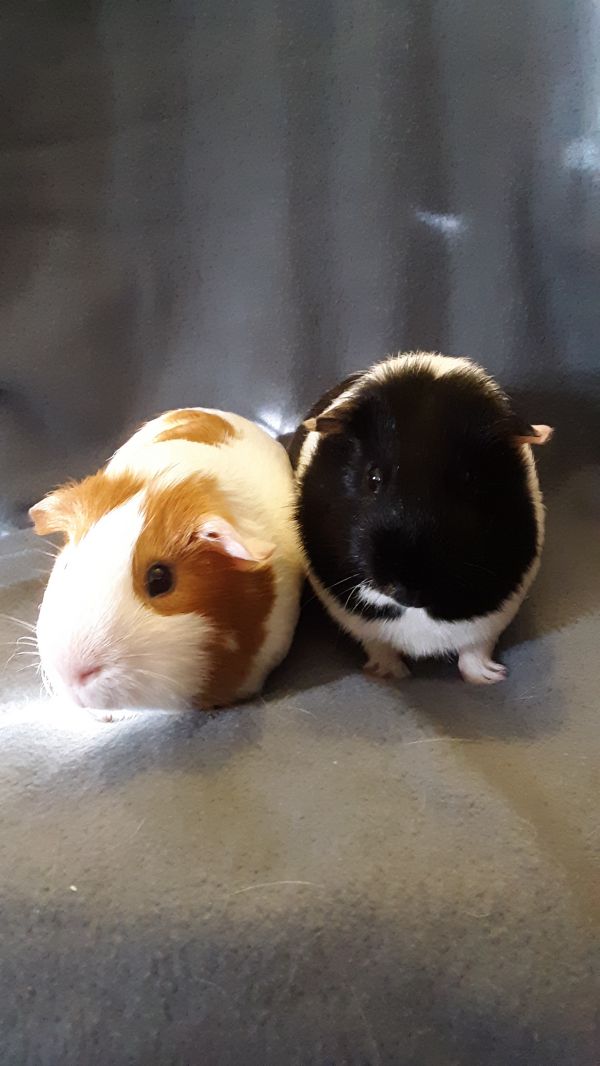 Name: Bert and Ernie
Species: Guinea Pig
Location: Rescue Me Small Animal Placement, Berlin, CT
Age, Size, Sex, Breed: Adult, Small, Male, Short-Haired
Good With: Kids, dogs and cats
Description: "Bert and Ernie are a bonded pair of males.. 2 years old. They are friendly, Sweet, And Inquisitive.. Short hair..Email…" Learn more
---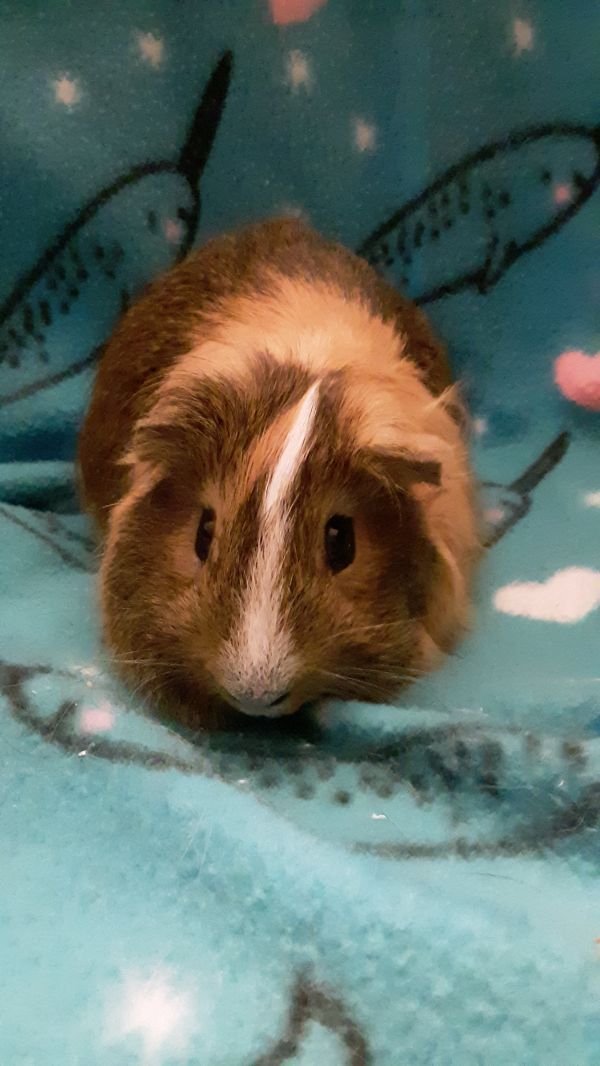 Name: Cam
Species: Guinea Pig
Location: Rescue Me Small Animal Placement, Berlin, CT
Age, Size, Sex, Breed: Young, Small, Male, Silkie / Sheltie Short-Haired Mix
Good With: Kids, dogs and cats
Description: "Cam is a Brown and white male. Agouti/Sheltie mix.. He is friendly and sweet.. Low key.. 1 year old. Email…" Learn more
---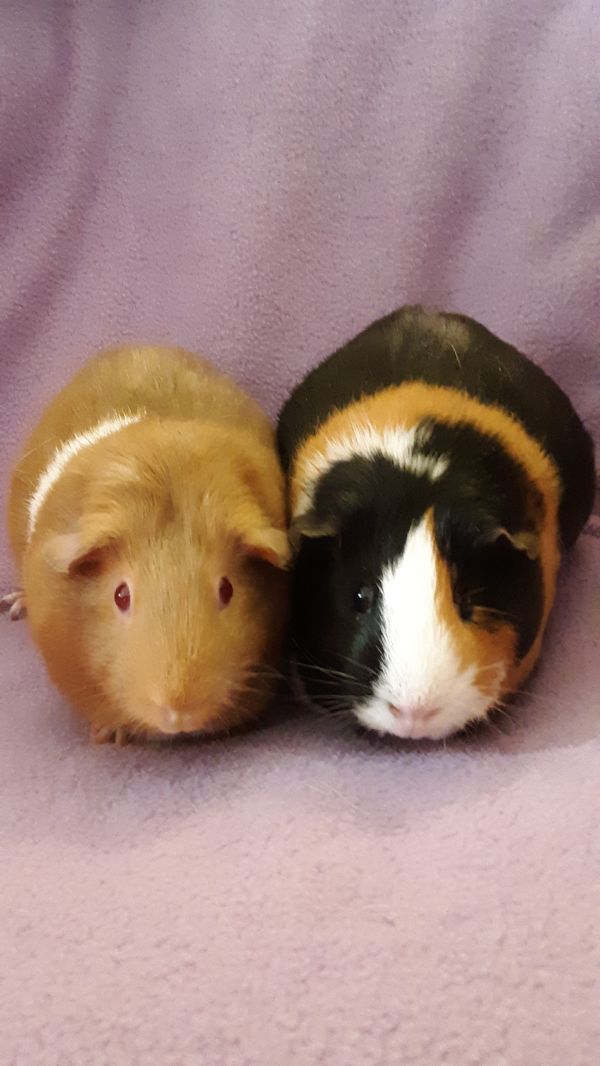 Name: Gucci and Vera
Species: Guinea Pig
Location: Rescue Me Small Animal Placement, Berlin, CT
Age, Size, Sex, Breed: Adult, Small, Female, Short-Haired
Good With: Kids, dogs and cats
Description: "Gucci is tan with a white stripe.. She has red eyes.. Vera is Calico.. 2 year old Short haired females…." Learn more
---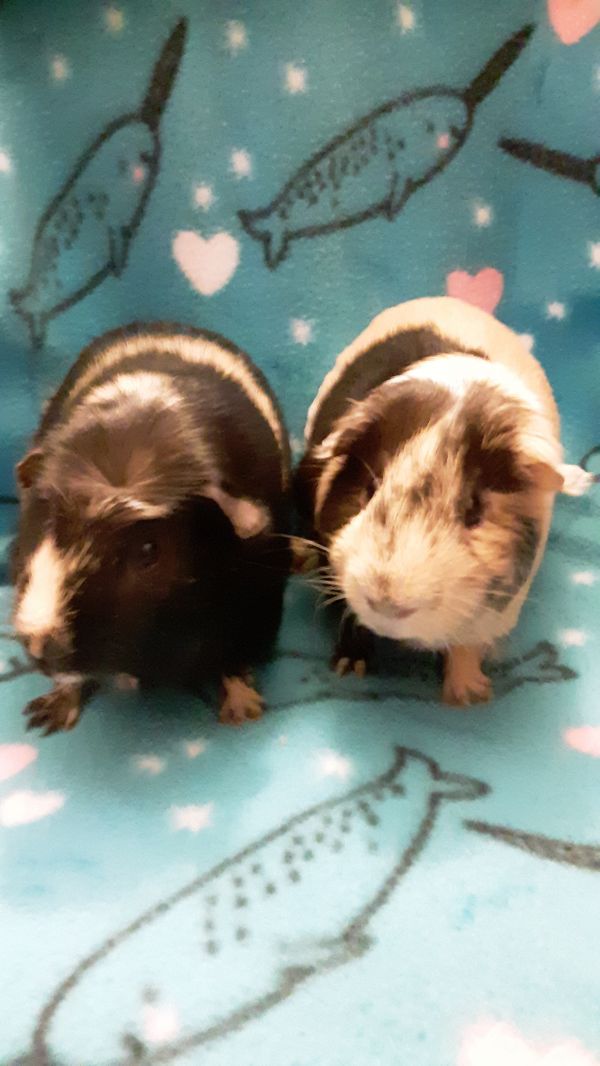 Name: Spice and Eli
Species: Guinea Pig
Location: Rescue Me Small Animal Placement, Berlin, CT
Age, Size, Sex, Breed: Young, Small, Male, Short-Haired
Good With: Kids, dogs and cats
Description: "Spice and Eli are a bonded pair of males.. Crested and Short haired males. 1 year old. Very friendly, Sweet,…" Learn more
---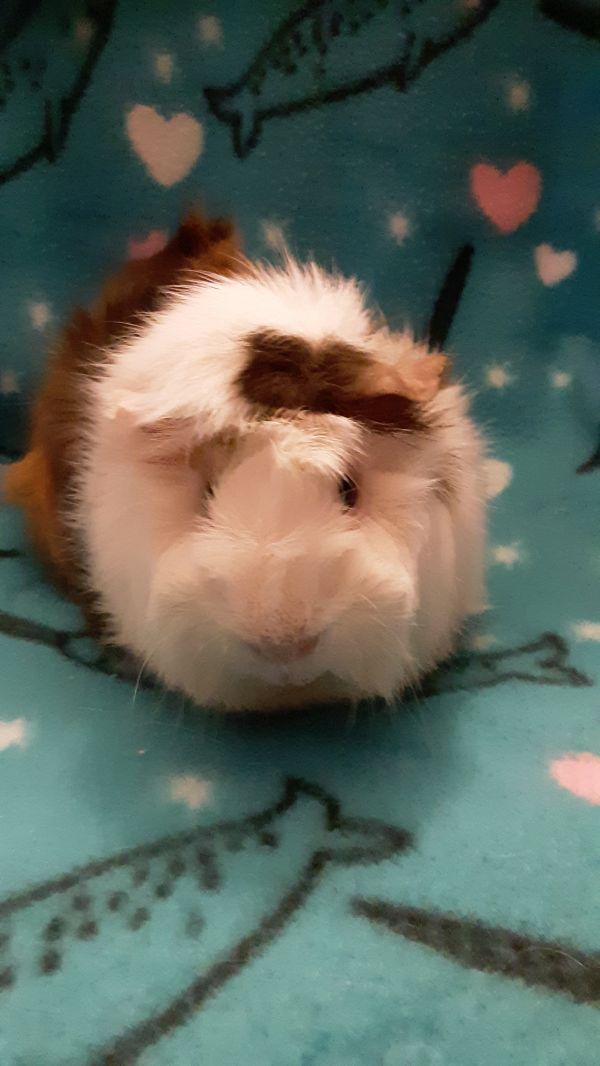 Name: Tucker
Species: Guinea Pig
Location: Rescue Me Small Animal Placement, Berlin, CT
Age, Size, Sex, Breed: Adult, Small, Male, Abyssinian
Good With: Kids, dogs and cats
Description: "Tucker is a white with brown markings abyssinian.. 2 year old male. He was born with a slight head tilt….." Learn more
---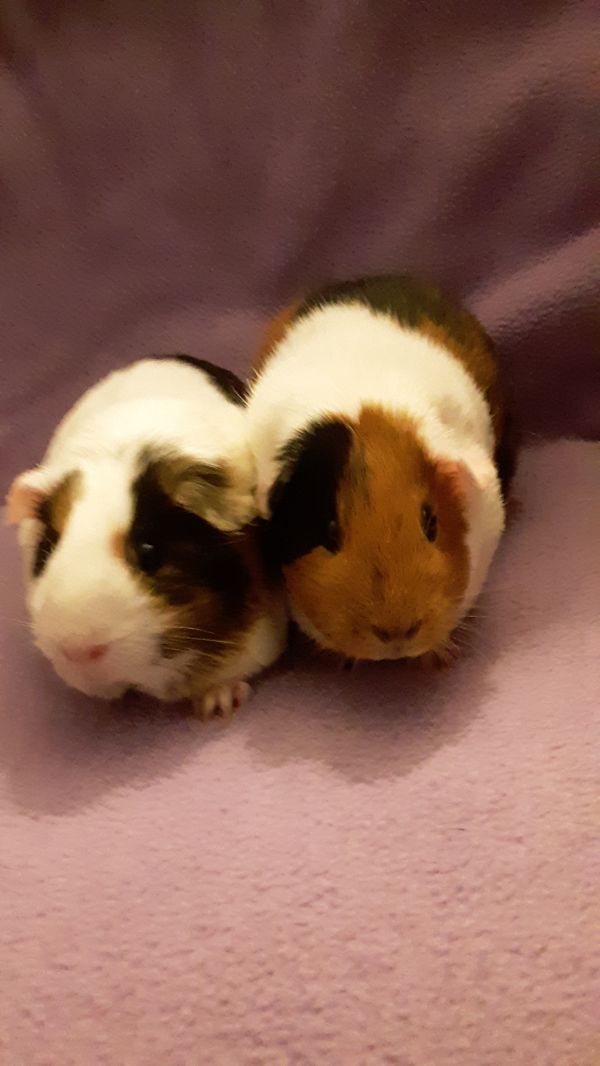 Name: Peanut and Sweets
Species: Guinea Pig
Location: Rescue Me Small Animal Placement, Berlin, CT
Age, Size, Sex, Breed: Young, Small, Female, Short-Haired
Good With: Kids, dogs and cats
Description: "Peanut and Sweets are a bonded pair of females. They are 11 months old.. Very friendly and sweet.. Inquisitive.. Email…" Learn more
---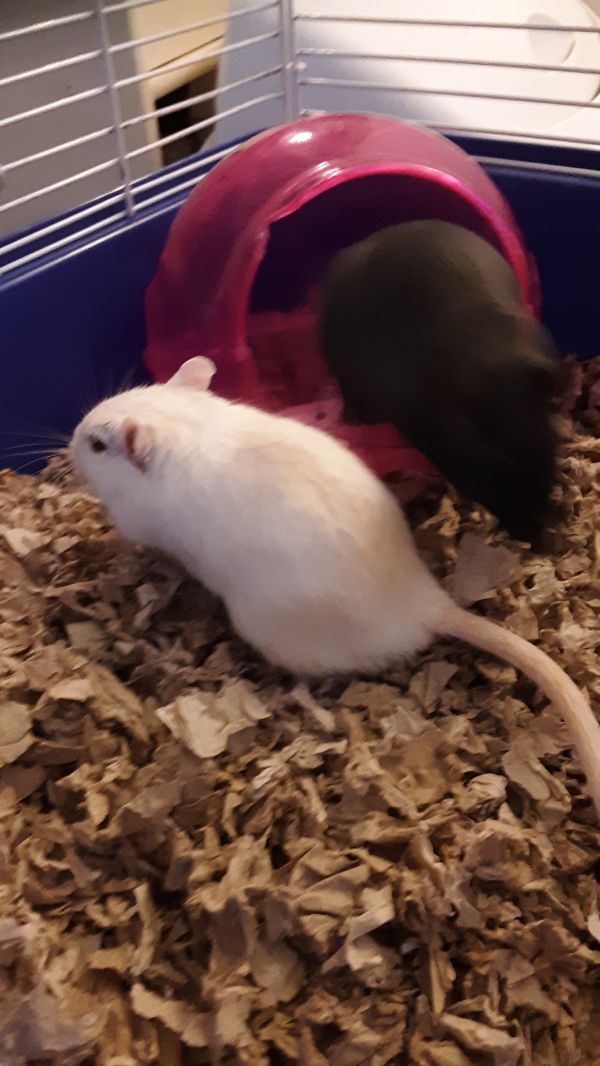 Name: Salt and Pepper
Species: Gerbil
Location: Rescue Me Small Animal Placement, Berlin, CT
Age, Size, Sex, Breed: Adult, Small, Male, Gerbil
Good With: Kids, dogs and cats
Description: "Salt and Pepper are a bonded pair of male gerbils. They are super friendly, And active.. Will go right on…" Learn more
---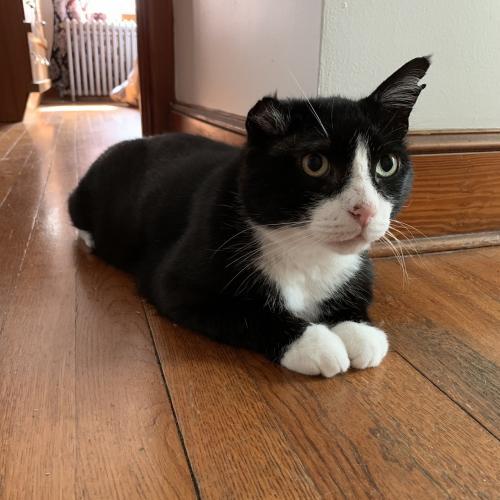 Name: Fancy Pants
Species: Cat
Location: Foster And Forever Pet Rescue, P.O Box 284, Naugatuck, CT
Age, Size, Sex, Breed: Adult, Medium, Male, Tuxedo
Description: "Meet Fancy Pants, a handsome male tuxedo approximately 3 years old. Fancy Pants has had a rough life. He was…" Learn more
---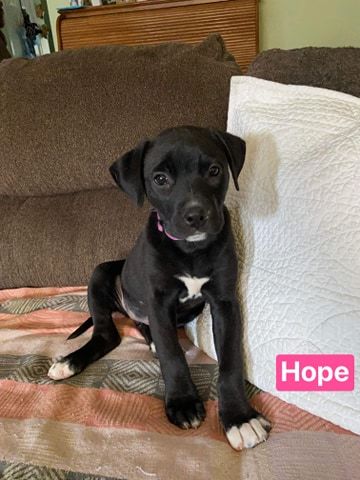 Name: Hope
Species: Dog
Location: Best Friends For Life Animal Rescue, Southington, CT
Age, Size, Sex, Breed: Baby, Medium, Female, Labrador Retriever
Good With: Kids and dogs
Description: "Hope will never lose her sense of wonder and she's ready for that dance of life. If interested in adopting…" Learn more
---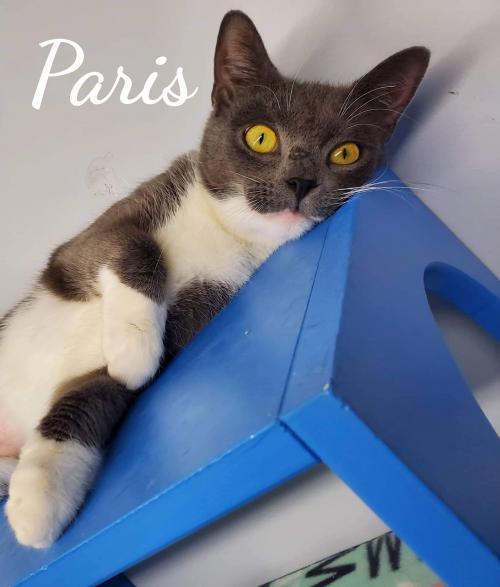 Name: Paris
Species: Cat
Location: Animals For Life Inc, 195 Rubber Avenue, Naugatuck, CT
Age, Size, Sex, Breed: Young, Medium, Female, Domestic Short Hair
Good With: Cats
Description: "Look at them ears! This sweet 1 year old young lady had a rough start in life. Paris was abandoned…" Learn more
---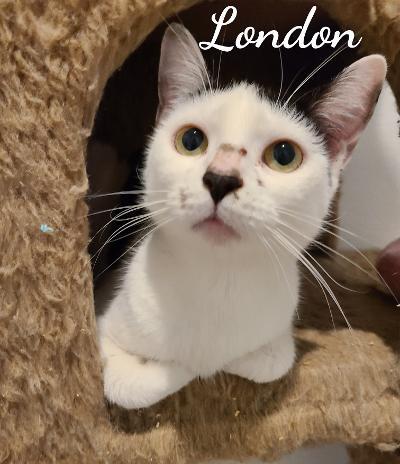 Name: London
Species: Cat
Location: Animals For Life Inc, 195 Rubber Avenue, Naugatuck, CT
Age, Size, Sex, Breed: Young, Medium, Female, Domestic Short Hair
Good With: Cats
Description: "London is a 14 month old sweet petite female. She was abandoned in an apartment along with Paris another feline…." Learn more
---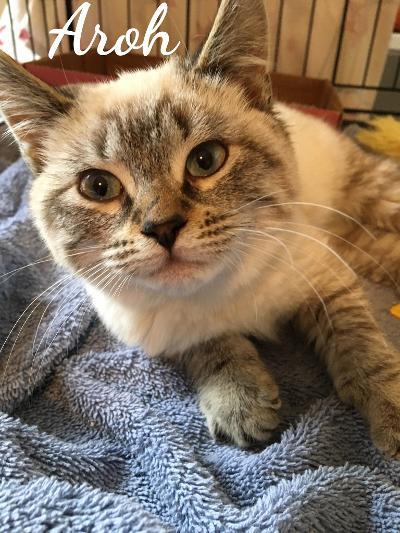 Name: Aroh
Species: Cat
Location: Animals For Life Inc, 195 Rubber Avenue, Naugatuck, CT
Age, Size, Sex, Breed: Young, Medium, Female, Domestic Short Hair
Description: "Aroh is a sweet, petite, shy, skittish siamese kitten who was recently trapped. She recently arrived so we do not…" Learn more
---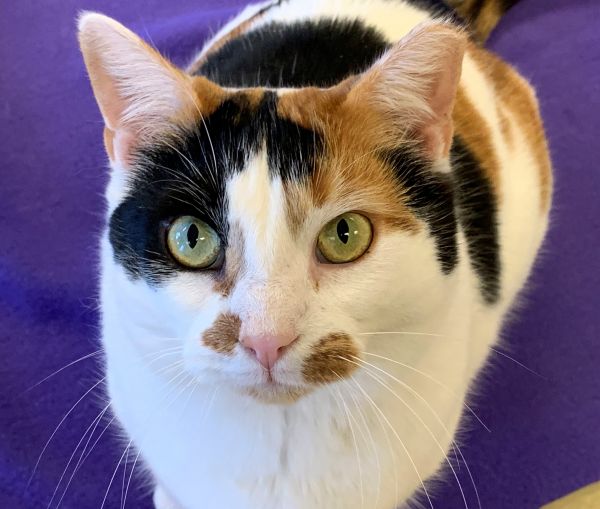 Name: Katie
Species: Cat
Location: Hearts United Cat Rescue, P.O. Box 731, Rocky Hill, CT
Age, Size, Sex, Breed: Adult, Large, Female, Domestic Short Hair Calico Mix
Good With: Kids, dogs and cats
Description: "Katie is a lovely, adult calico. She's at the perfect age of four when kitties are all grown up and…" Learn more
---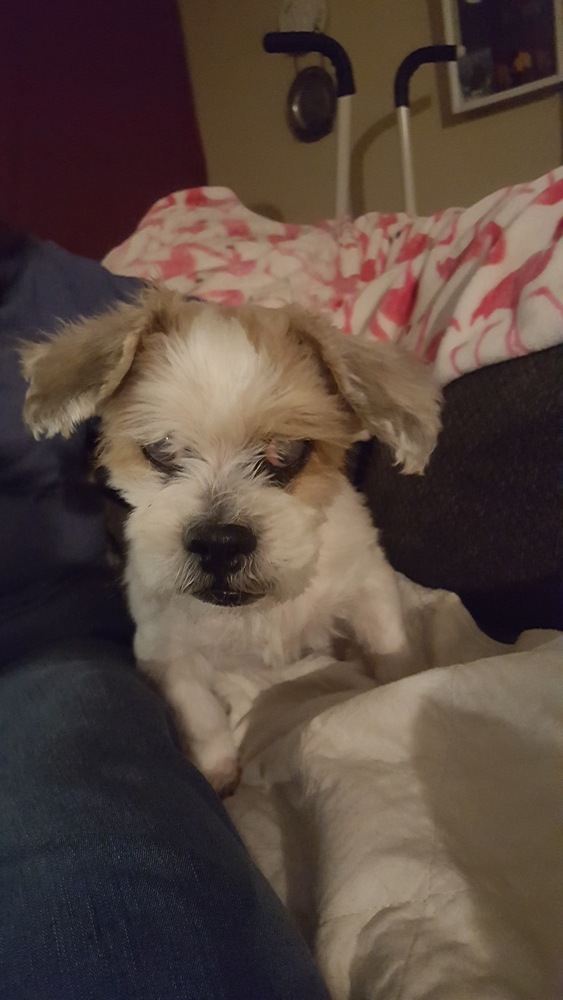 Name: Tom
Species: Dog
Location: Spotty Dog Rescue Inc, P.O. Box 1571, Waterbury, CT
Age, Size, Sex, Breed: Senior, Small, Male, Lhasa Apso
Good With: Dogs and cats
Description: "My current name is Tom! No one knows what I was called for the past 13 years. Spotty Dog volunteers…" Learn more
---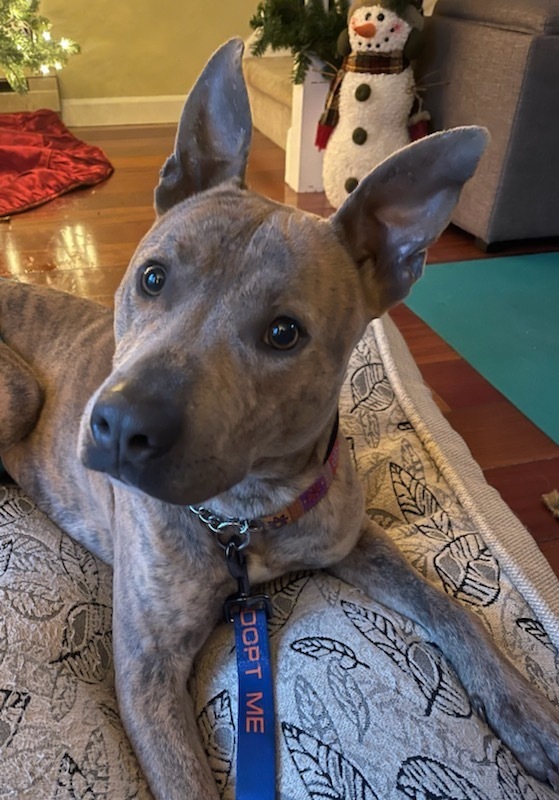 Name: Marty
Species: Dog
Location: Spotty Dog Rescue Inc, P.O. Box 1571, Waterbury, CT
Age, Size, Sex, Breed: Young, Medium, Male, Pit Bull Terrier Cattle Dog Mix
Good With: Kids and dogs
Description: "This is Marty the closest you will ever come to having a perfect dog!! He loves to play and understands…" Learn more
---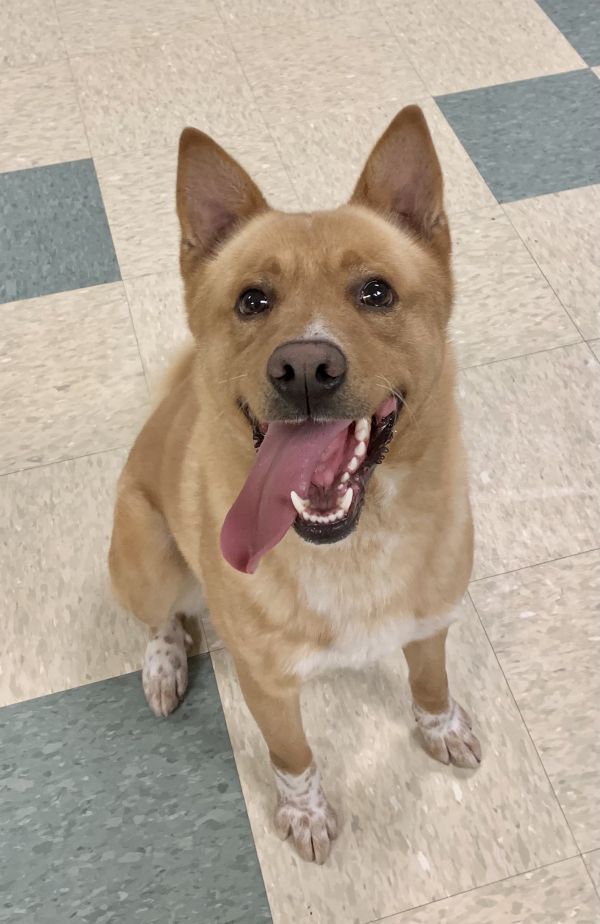 Name: Ajax
Species: Dog
Location: Stratford Animal Control, 225 Beacon Point Road, Stratford, CT
Age, Size, Sex, Breed: Adult, Medium, Male, Shiba Inu Husky Mix
Good With: Dogs
Description: "I am very friendly. I love to play with other dogs. I ignored the shelter cats. I am food reactive…" Learn more
---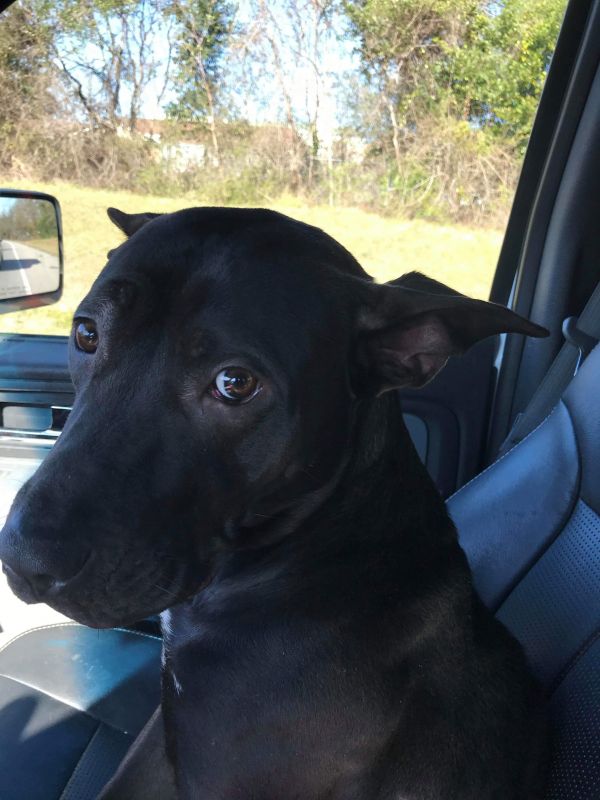 Name: Lulu
Species: Dog
Location: Fetching Hearts Rescue, Bristol, CT
Age, Size, Sex, Breed: Young, Medium, Female, Carolina Dog Pit Bull Terrier Mix
Good With: Kids, dogs and cats
Description: "Age: 1.5 years Weight: 55 lbs. Good with dogs: Yes Good with cats: Curious – Dog Savvy Cats Good with…" Learn more
---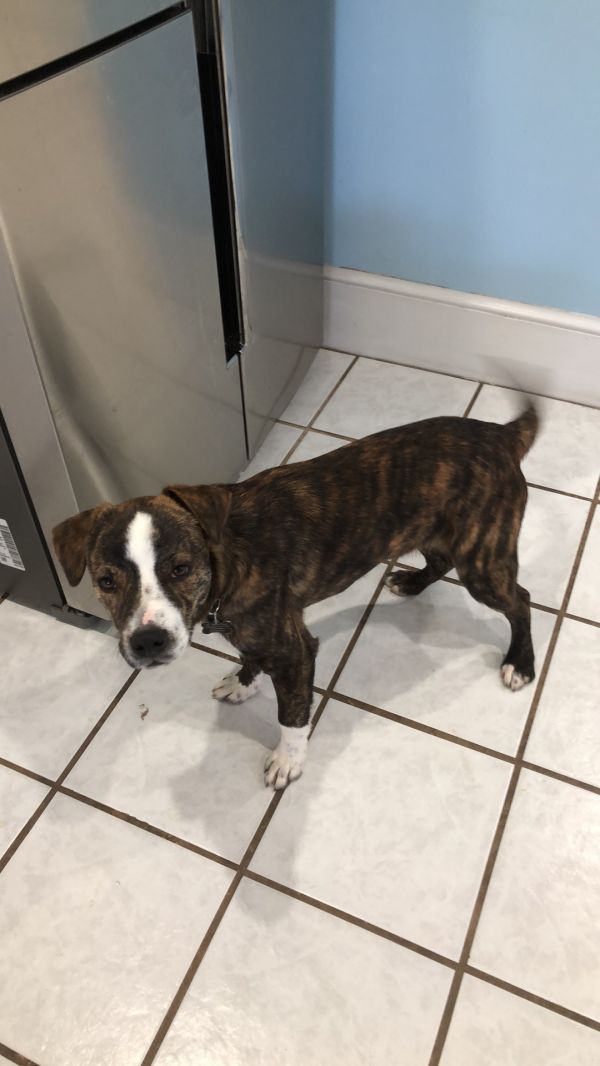 Name: Chestnut
Species: Dog
Location: Fetching Hearts Rescue, Bristol, CT
Age, Size, Sex, Breed: Young, Medium, Male, Boxer Plott Hound Mix
Good With: Kids and dogs
Description: "Age: 1 yr. Weight: 30 lbs. Good with dogs: Yes Good with cats: No Good with kids: Yes Energy Level:…" Learn more
---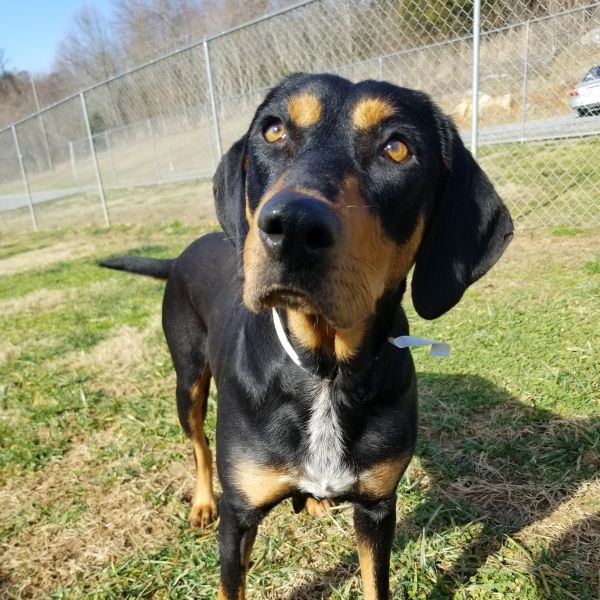 Name: Glitter
Species: Dog
Location: Fetching Hearts Rescue, BRISTOL, CT
Age, Size, Sex, Breed: Young, Large, Female, Black and Tan Coonhound Boxer Mix
Good With: Kids and dogs
Description: "Age: 4 yrs. Weight: 57 lbs. Good with dogs: Yes Good with cats: Curious – Dog savvy cats Good with…" Learn more
---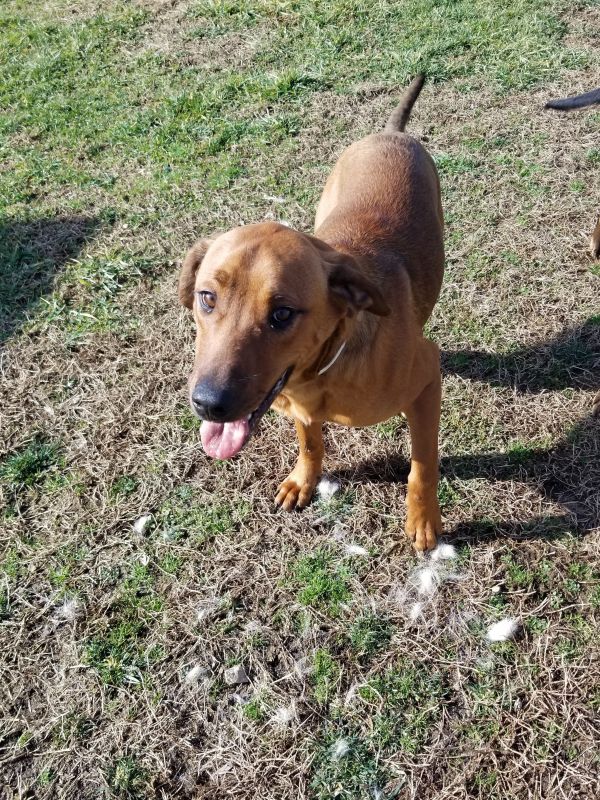 Name: Rudy
Species: Dog
Location: Fetching Hearts Rescue, Bristol, CT
Age, Size, Sex, Breed: Baby, Large, Male, Yellow Labrador Retriever Hound Mix
Good With: Kids and dogs
Description: "Age: 10 mos. Weight: 67 lbs. Good with dogs: Yes Good with cats: No Good with kids: Yes Energy Level:…" Learn more
---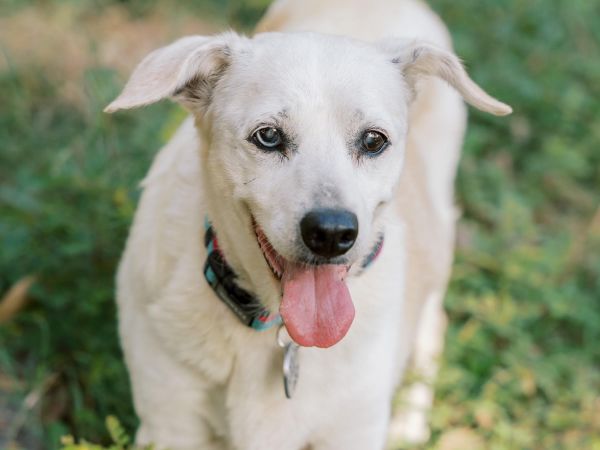 Name: Sissy
Species: Dog
Location: The Chi Society Of Ct, Glastonbury, CT
Age, Size, Sex, Breed: Adult, Small, Female, Rat Terrier
Good With: Dogs
Description: "SISSY Rat Terrier mix 13 years old, 29 lbs *********************************** Sissy is a 13 year old Rat Terrier mix who…" Learn more
---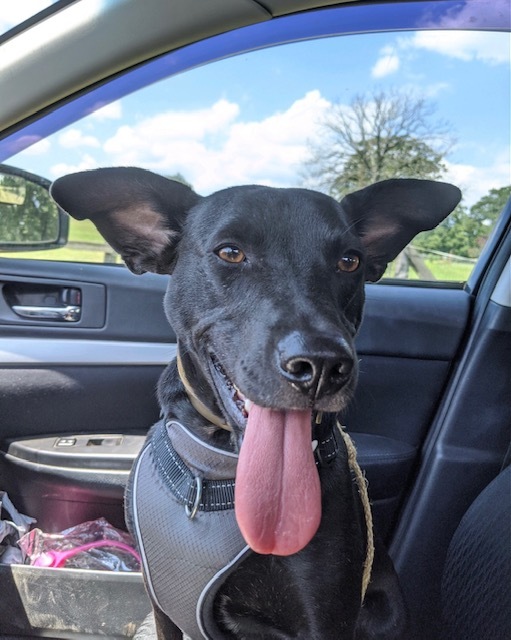 Name: Tripper
Species: Dog
Location: The Chi Society Of Ct, Glastonbury, CT
Age, Size, Sex, Breed: Adult, Medium, Female, Terrier
Good With: Dogs and cats
Description: "*************************************** Tripper is a soulful 3 year old, 35lb Terrier mix who was owned by a homeless man in Louisiana…." Learn more
---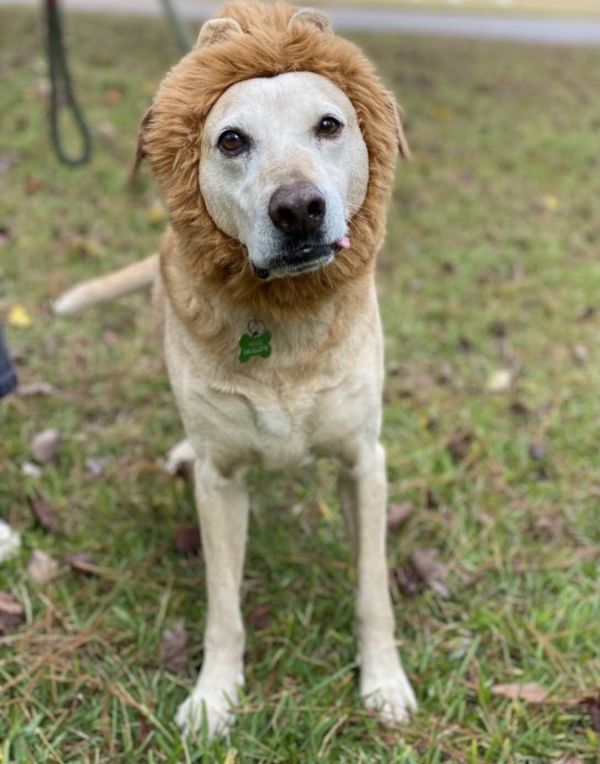 Name: Charlie
Species: Dog
Location: The Chi Society Of Ct, Glastonbury, CT
Age, Size, Sex, Breed: Senior, Medium, Male, Labrador Retriever
Good With: Dogs
Description: "********************************** Charlie is an oldie but a goodie. He is a Lab mix who is estimated to be around 11…" Learn more
---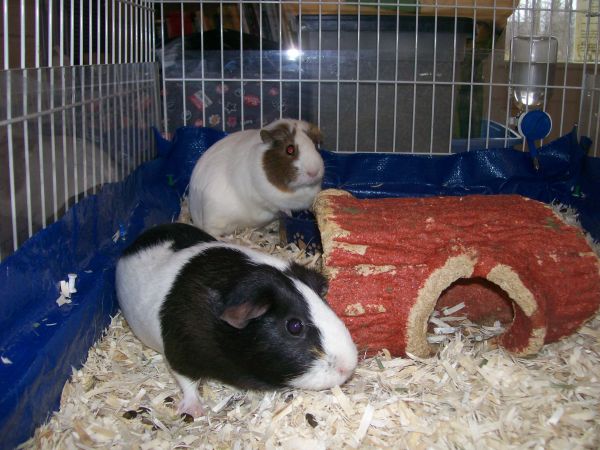 Name: Lucy & Fluffy
Species: Guinea Pig
Location: Trumbull Animal Group, 300 Church Hill Rd, Trumbull, CT
Age, Size, Sex, Breed: Young, Small, Female, Guinea Pig
Description: "These two female guinea pigs were recently surrendered to the shelter. They are about 2 years old. They are getting…" Learn more
---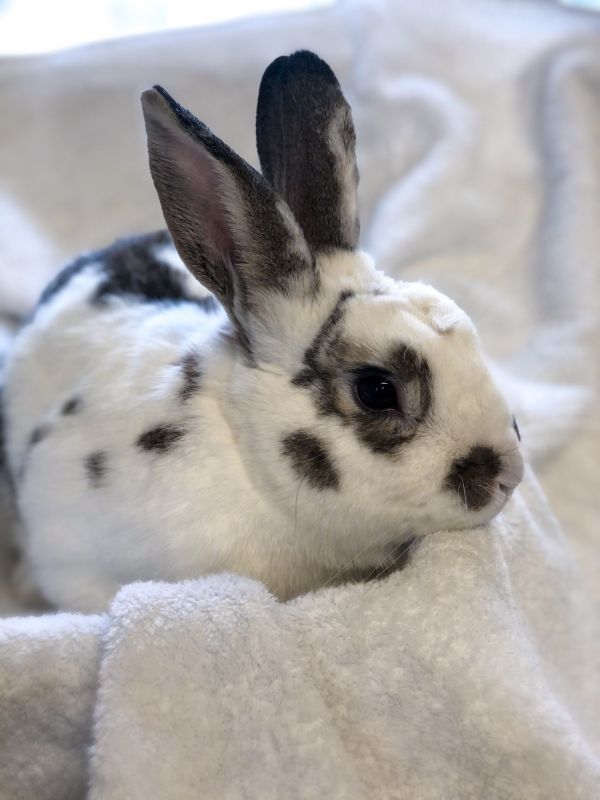 Name: Bee
Species: Rabbit
Location: Bridgeport Animal Control Facilites, 236 Evergreen Street, Bridgeport, CT
Age, Size, Sex, Breed: Young, Large, Male, English Spot
Description: "Hey everyone! My name is Bee the Bunny (0267). I am a young rabbit looking for a home that is…" Learn more
---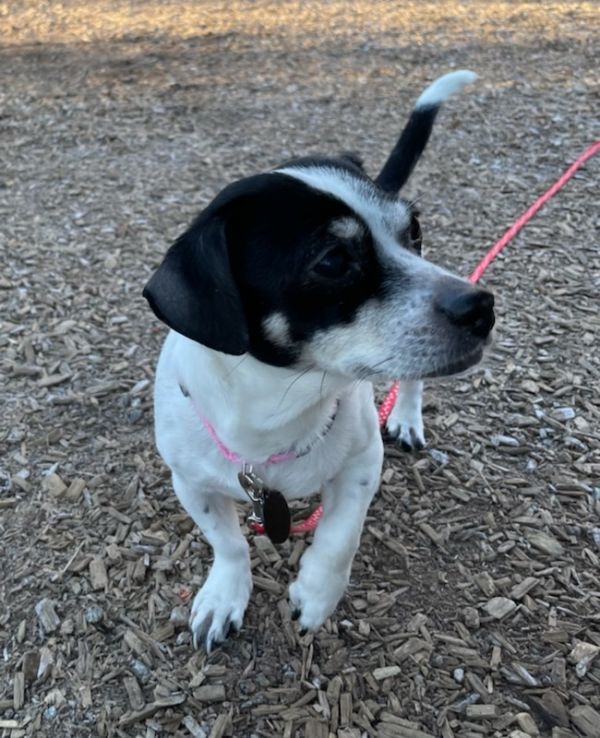 Name: Mia
Species: Dog
Location: Protectors Of Animals, 144 Main Street Unit O, East Hartford, CT
Age, Size, Sex, Breed: Adult, Small, Female, Jack Russell Terrier Dachshund Mix
Description: "Hi, I'm Mia! I am a 9 year old Jack Russell Terrier/Dachshund mix (with perhaps some Chihuahua in there for…" Learn more
---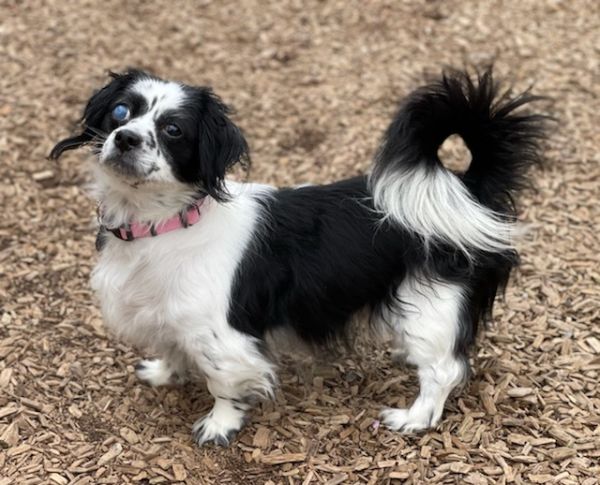 Name: Porsha
Species: Dog
Location: Protectors Of Animals, 144 Main Street Unit O, East Hartford, CT
Age, Size, Sex, Breed: Adult, Small, Female, Pekingese Dachshund Mix
Description: "Meet Porsha! She is a 7 year old Pekingese/Dachshund mix and weighs 18lbs. Before coming to POA, Porsha was in…" Learn more
---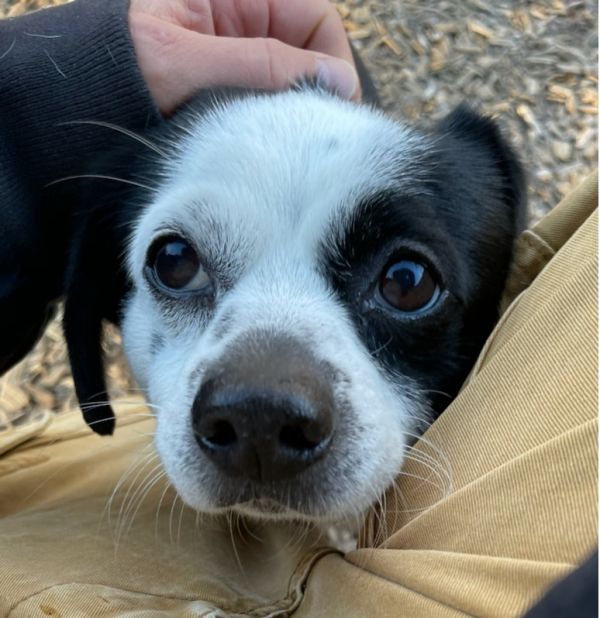 Name: Zorro
Species: Dog
Location: Protectors Of Animals, 144 Main Street Unit O, East Hartford, CT
Age, Size, Sex, Breed: Adult, Small, Male, Beagle Dachshund Mix
Description: "Meet Zorro! He is a 9 year old Beagle/Dachshund mix and weighs 17lbs. He is not as swashbuckling as Antonio…" Learn more
---