Gresham Pets Who Need A Home: Meet Dallas, Austin, Daisy May & More
12 min read
Do you want to add a furry friend to your family and do something good for the Gresham community at the same time? Maybe it's time to adopt a pet! During the ongoing coronavirus pandemic, many animal shelters in Gresham and environs are still working to find forever homes for dozens of cats, dogs and other adorable critters coming through.
There are thousands of dogs, cats and other animals of all ages and sizes without a home across Oregon — and many are located within driving distance. In the search for your new companion, consider looking around at a local animal shelter like Oregon Dachshund Rescue Inc, where Buddy the dog is waiting patiently. If you aren't sure if you have time to take care of a pet year round, many shelters also offer opportunities to foster pets until they are placed in permanent homes.
Here at Patch, with a little help from our friends at Petfinder, we create a list each week of all the pets recently put up for adoption in your area. If you're a cat person, meet Dallas, a Domestic Short Hair up for adoption. Or if dogs are more your thing, there are several great dogs available, too. Click on any listing for more information, or to start the adoption process.
Editor's note: This list was automatically generated using data compiled by Petfinder. Please report any errors or other feedback to [email protected]
Name: Dallas
Species: Cat
Location: West Columbia Gorge Humane Society, Dogs: 2695 Index St., Washougal, OR
Age, Size, Sex, Breed: Baby, Small, Male, Domestic Short Hair
---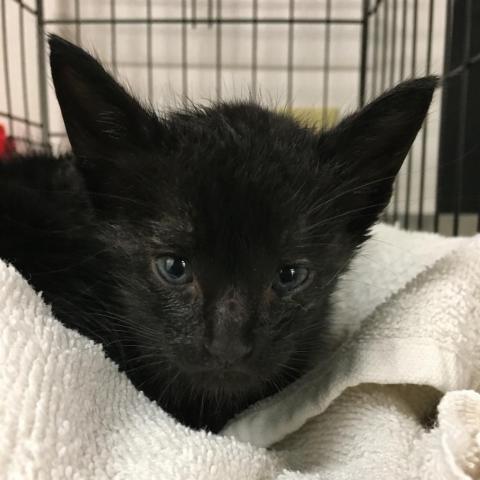 Name: Austin
Species: Cat
Location: West Columbia Gorge Humane Society, Dogs: 2695 Index St., Washougal, WA
Age, Size, Sex, Breed: Baby, Small, Male, Domestic Short Hair
---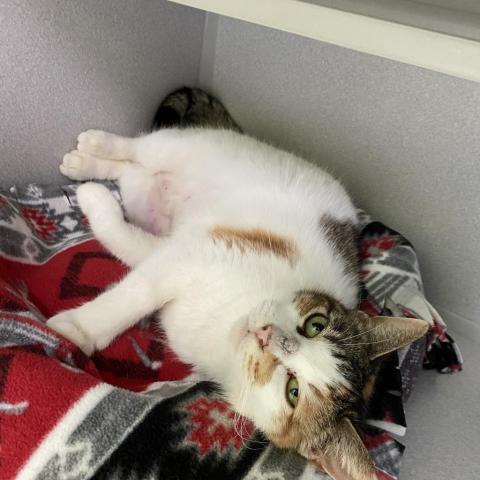 Name: Daisy May
Species: Cat
Location: West Columbia Gorge Humane Society, Dogs: 2695 Index St., Washougal, WA
Age, Size, Sex, Breed: Young, Medium, Female, Domestic Short Hair
Description: "My name is Daisy May. I came all the way from Texas to find my forever home. I love pets…" Learn more
---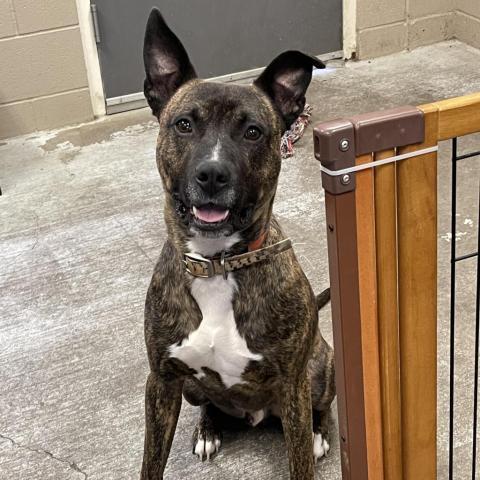 Name: Asher
Species: Dog
Location: West Columbia Gorge Humane Society, Dogs: 2695 Index St., Washougal, WA
Age, Size, Sex, Breed: Young, Large, Male, American Staffordshire Terrier
Description: "This absolutely stunning and silly boy is Asher! Asher is estimated to be about a year old and is full…" Learn more
---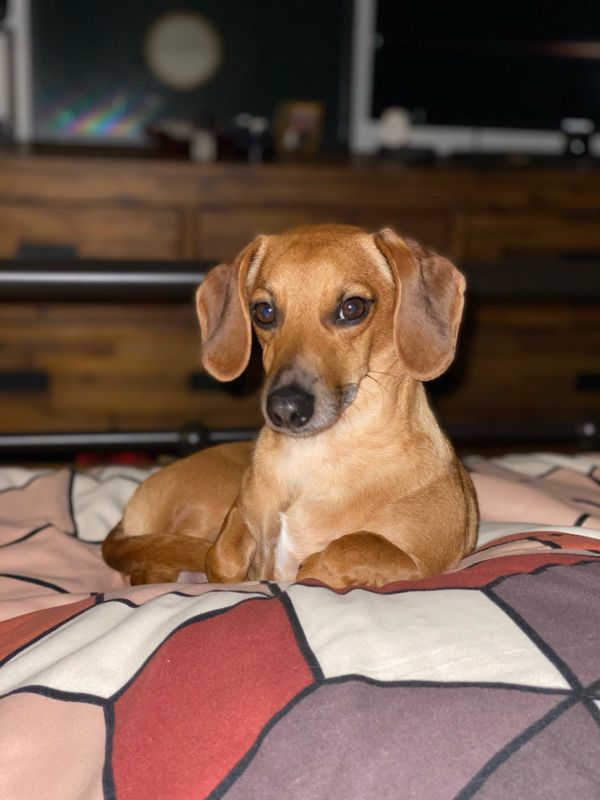 Name: Buddy
Species: Dog
Location: Oregon Dachshund Rescue Inc, Portland, OR
Age, Size, Sex, Breed: Young, Small, Male, Dachshund
Good With: Dogs
Description: "***PLEASE READ ENTIRE BIO & ADOPTION CRITERIA BEFORE CONTACTING ODR OR APPLYING FOR ADOPTION, THANKS!*** MEET Buddy – Adorable Buddy…" Learn more
---
Name: Jazzy
Species: Dog
Location: Brave Bully Rescue, Portland, OR
Age, Size, Sex, Breed: Young, Medium, Female, American Staffordshire Terrier
Good With: Kids and dogs
Description: "Sweet Jazzy and her brother Canelo were both saved from a hoarding situation. Jazzy and her brother loved in deplorable…" Learn more
---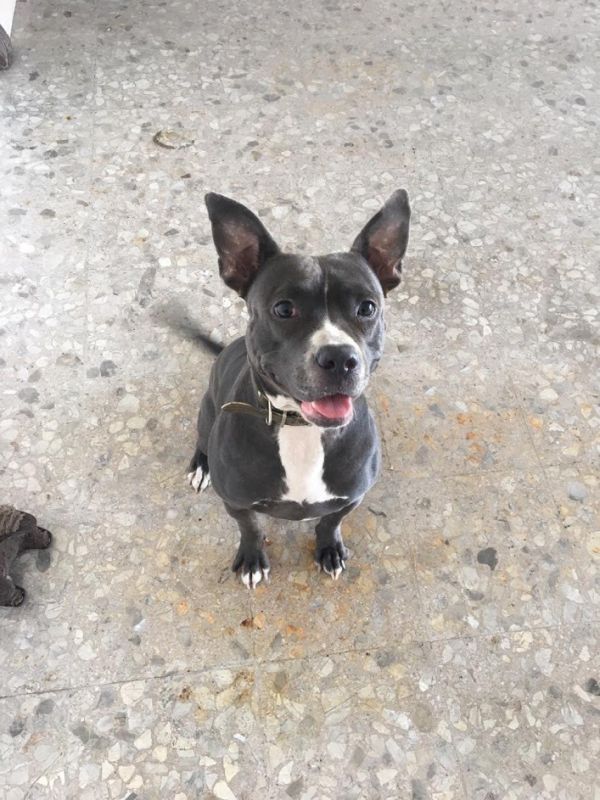 Name: Holly
Species: Dog
Location: Brave Bully Rescue, Portland, OR
Age, Size, Sex, Breed: Young, Medium, Female, American Staffordshire Terrier
Good With: Kids and dogs
Description: "Holly was found as a stray in Mexico and even though she seemed to be a family dog her family…" Learn more
---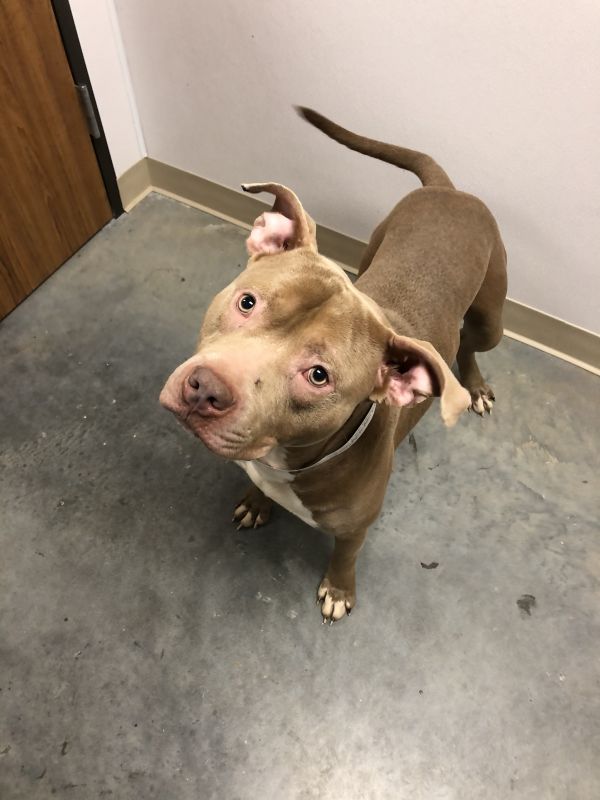 Name: Canelo
Species: Dog
Location: Brave Bully Rescue, Portland, OR
Age, Size, Sex, Breed: Young, Medium, Male, American Staffordshire Terrier
Good With: Kids and dogs
Description: "Canelo is a gorgeous boy who is only a year old and ready to have a loving family. Canelo and…" Learn more
---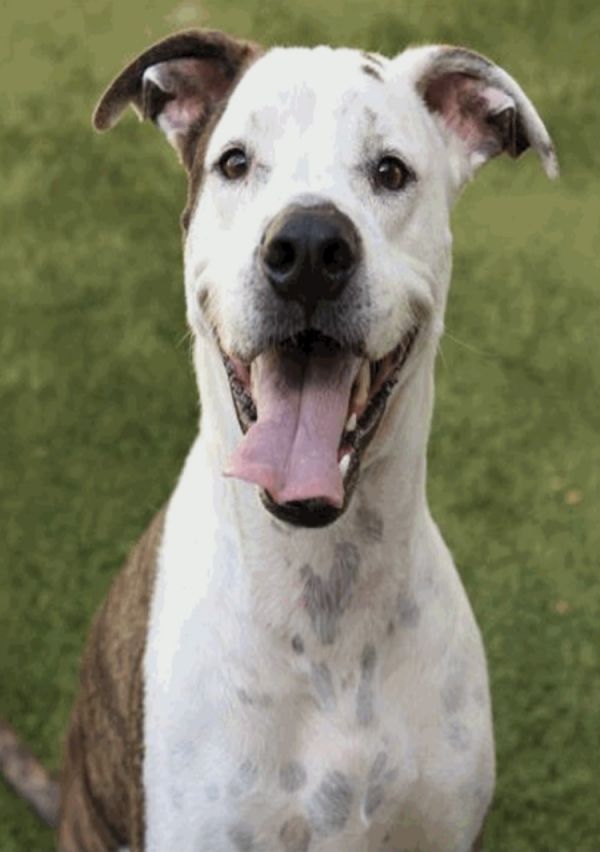 Name: Peanut
Species: Dog
Location: Brave Bully Rescue, Portland, OR
Age, Size, Sex, Breed: Young, Large, Male, Boxer Greyhound Mix
Good With: Kids and dogs
Description: "Sweet Peanut is 3 years old and was surrendered to a shelter in Texas by his family only because they…" Learn more
---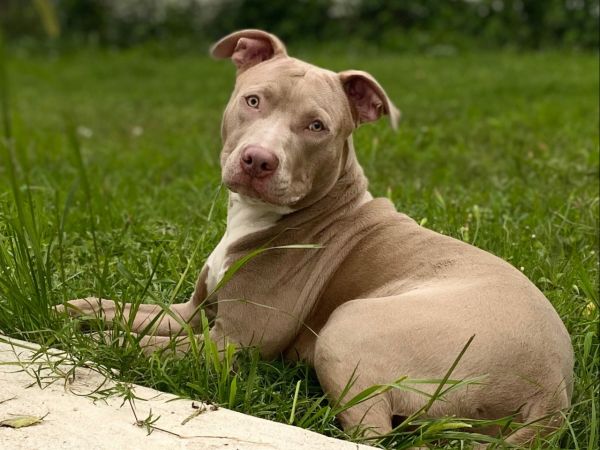 Name: Zeus
Species: Dog
Location: Brave Bully Rescue, Portland, OR
Age, Size, Sex, Breed: Young, Medium, Male, American Staffordshire Terrier
Good With: Kids and dogs
Description: "This is Zeus My pretty boy ? Zeus is very playful Loves to play tug of war with his toys…" Learn more
---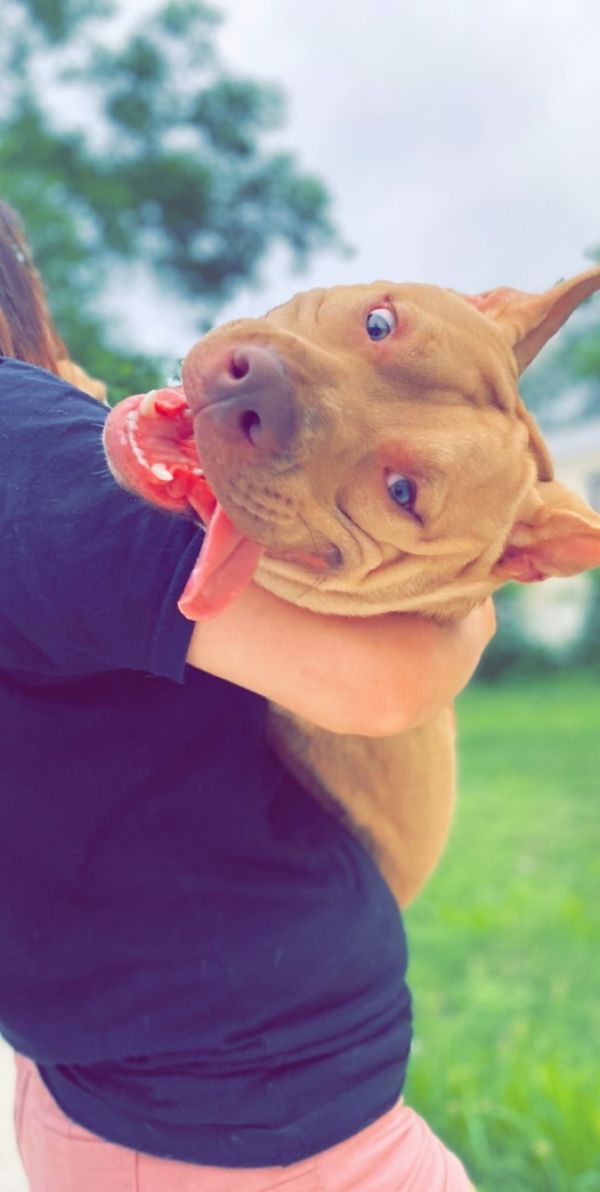 Name: Denver
Species: Dog
Location: Brave Bully Rescue, Portland, OR
Age, Size, Sex, Breed: Young, Medium, Male, American Staffordshire Terrier
Good With: Kids and dogs
Description: "This is Denver Denver is silly He's clumsy He's a happy baby A bit skittish Likes to play but is…" Learn more
---
Name: Aliyah
Species: Dog
Location: Pei People Shar Pei Rescue Inc, no address listed, Portland, OR
Age, Size, Sex, Breed: Adult, Medium, Female, Shar-Pei
Good With: Dogs
Description: "Aliyah is a 7yr old blind female who was taken to a shelter after her owner died. Although she can't…" Learn more
---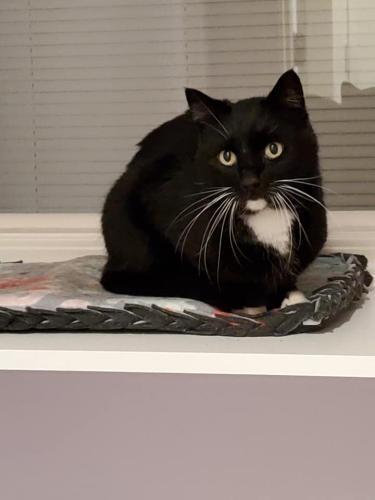 Name: Dude
Species: Cat
Location: Furry Friends, Vancouver, WA
Age, Size, Sex, Breed: Adult, Medium, Male, Domestic Short Hair
Good With: Kids and cats
Description: "DOB: 09/01/2016 Hi my name is Dude and I am looking for a quiet forever home with patient people who…" Learn more
---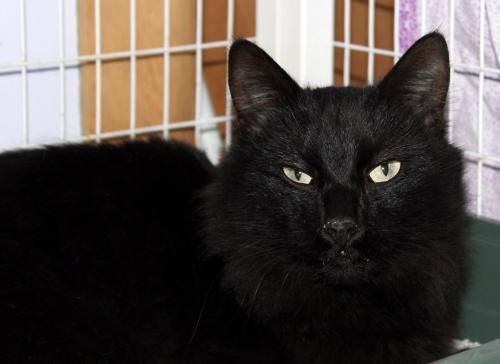 Name: Boo
Species: Cat
Location: Furry Friends, Vancouver, WA
Age, Size, Sex, Breed: Adult, Medium, Male, Domestic Medium Hair
Description: "DOB: 11/29/2018 Hi my name is Boo and I am looking for my new forever home. It takes me awhile…" Learn more
---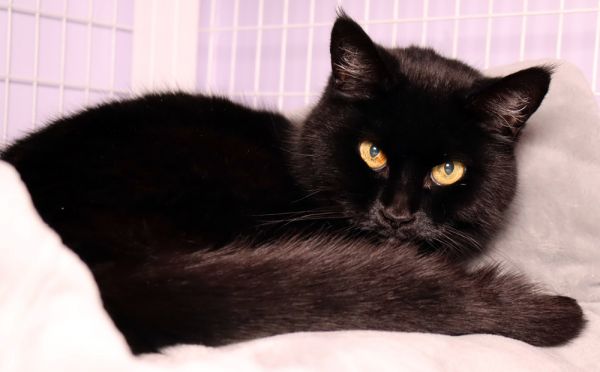 Name: Nari
Species: Cat
Location: Furry Friends, Vancouver, WA
Age, Size, Sex, Breed: Senior, Small, Female, Domestic Medium Hair
Good With: Kids
Description: "Hi my name is Nari and I am looking for a calm, loving home for my senior years. I am…" Learn more
---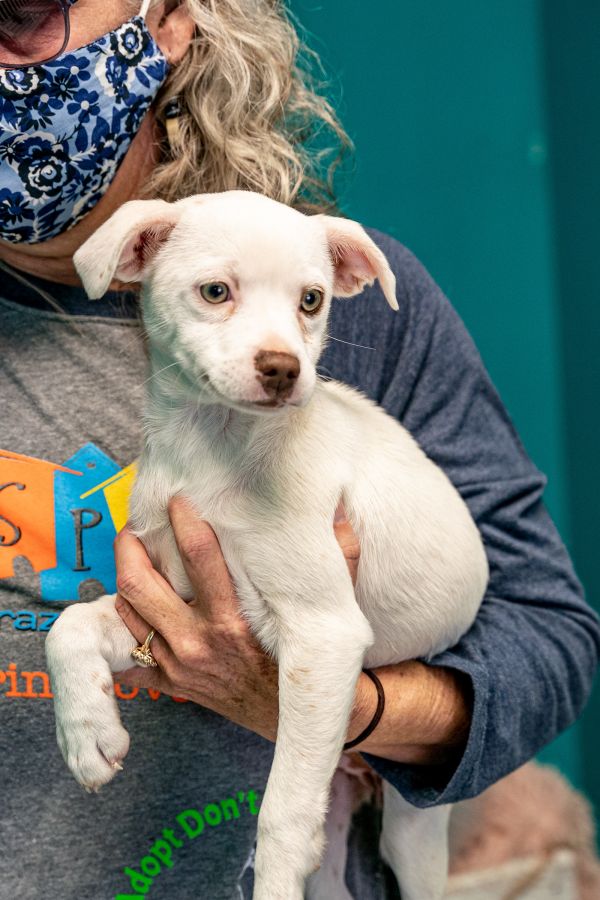 Name: Evergreen
Species: Dog
Location: Spca Of Brazoria County, Portland, OR
Age, Size, Sex, Breed: Baby, Medium, Female, Mixed Breed
Description: "This little lamb is Evergreen. She and her sister came into our Texas shelter as strays. She is adorable and…" Learn more
---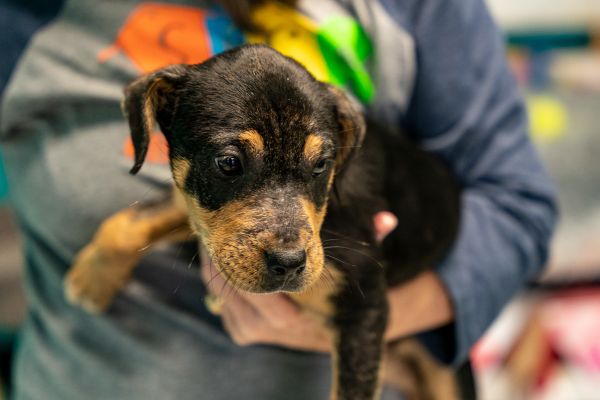 Name: Cecelia
Species: Dog
Location: Spca Of Brazoria County, Portland, OR
Age, Size, Sex, Breed: Baby, Medium, Female, Mixed Breed
Description: "Little Cecelia came into our Texas shelter with her siblings, and is looking for her forever home! She is about…" Learn more
---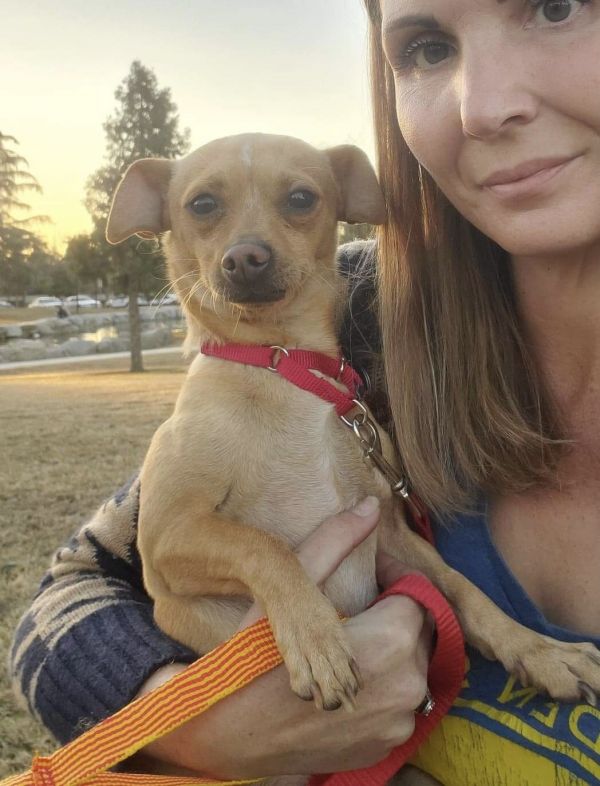 Name: Smalls
Species: Dog
Location: Furfriends Animal Rescue Inc, Oregon City, OR
Age, Size, Sex, Breed: Baby, Small, Male, Chihuahua Terrier Mix
Good With: Kids, dogs and cats
Description: "(Please allow us 48 hours to respond to e-mail inquiries. Our dogs adopt very fast so if you're interested please…" Learn more
---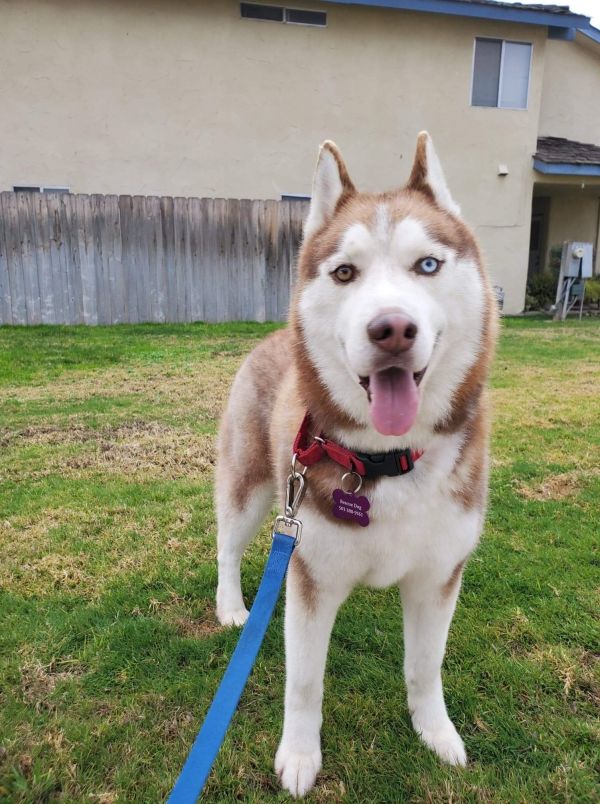 Name: Charlie
Species: Dog
Location: Furfriends Animal Rescue Inc, Oregon City, OR
Age, Size, Sex, Breed: Baby, Large, Male, Husky Alaskan Malamute Mix
Good With: Kids and dogs
Description: "(Please allow 48 hours for respinse to e-mail inquiries. If you're interested in adopting, please submit your application right away…" Learn more
---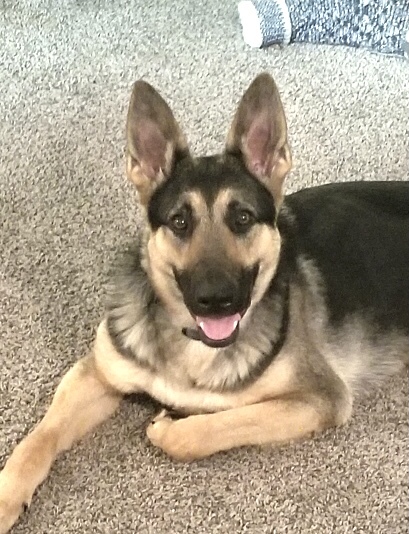 Name: Finna
Species: Dog
Location: Furfriends Animal Rescue Inc, Oregon City, OR
Age, Size, Sex, Breed: Baby, Medium, Female, German Shepherd Dog Shepherd Mix
Good With: Kids and dogs
Description: "(Please allow 48 hours for response to email inquiries. Currently due to Covid19 we only adopt within 2 hour radius…" Learn more
---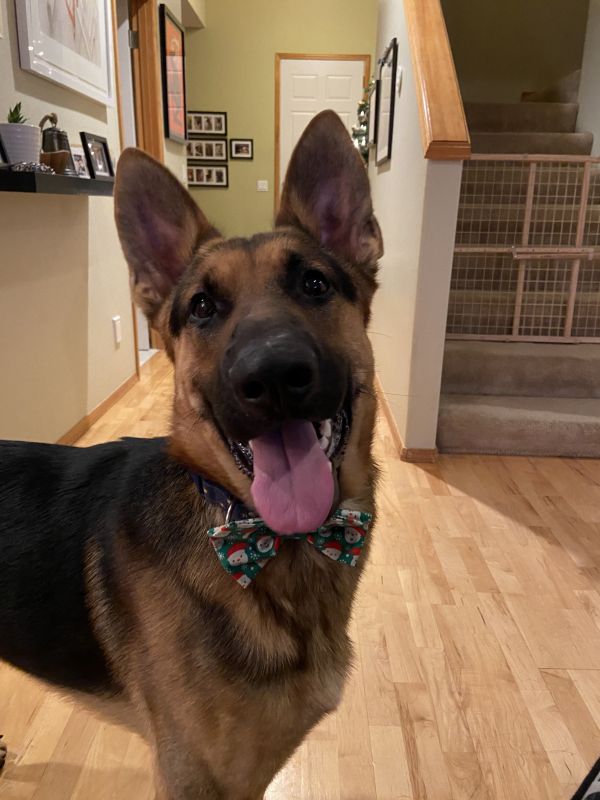 Name: MAVERICK von MARVEL
Species: Dog
Location: Great Northwest German Shepherd Rescue Of Oregon, Lake Oswego, OR
Age, Size, Sex, Breed: Young, Large, Male, German Shepherd Dog
Good With: Dogs
Description: "Hi, my name is Maverick and I'm just a handsome young boy around 18 months old or younger, weighing about…" Learn more
---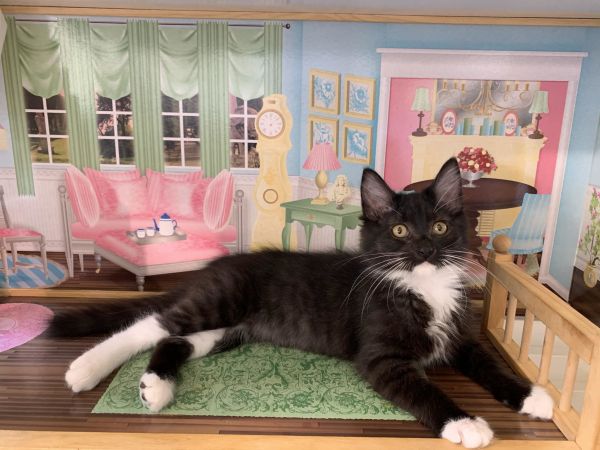 Name: Gizmo NO MORE APPLICATIONS
Species: Cat
Location: Northwest Animal Companions, Portland, OR
Age, Size, Sex, Breed: Baby, Medium, Female, Domestic Short Hair
Good With: Kids and cats
Description: "Gizmo is a 3 month old female tuxedo kitten. She's a purr and biscuit making machine. She's very loving and…" Learn more
---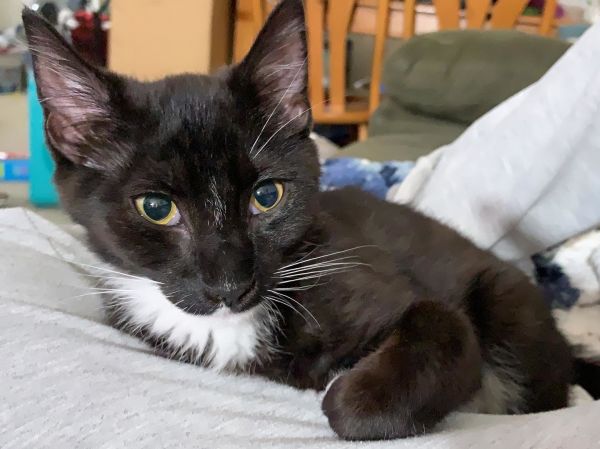 Name: Panda NO MORE APPLICATIONS
Species: Cat
Location: Northwest Animal Companions, Portland, OR
Age, Size, Sex, Breed: Baby, Medium, Male, Domestic Short Hair
Good With: Kids and cats
Description: "Panda is a 3 month old male tuxedo kitten. He's very sweet and loves to cuddle. He's a purr machine…." Learn more
---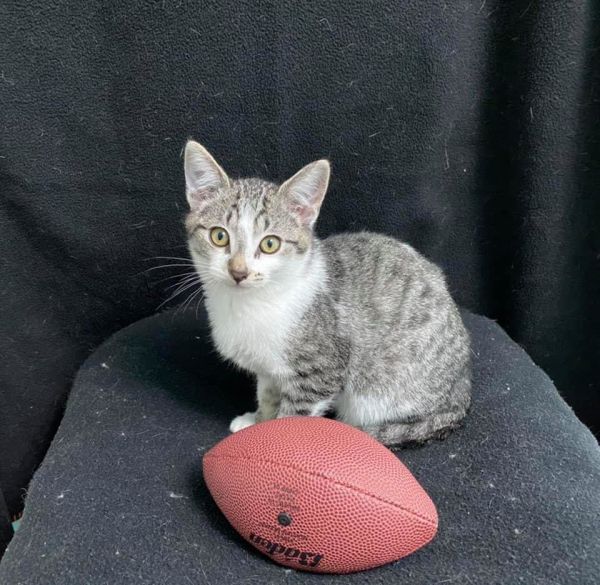 Name: Landry
Species: Cat
Location: Northwest Animal Companions, Portland, OR
Age, Size, Sex, Breed: Baby, Medium, Male, Domestic Short Hair
Good With: Kids and cats
Description: "Meet Landry a 4 1/2 month old tabby kitten. He and his brother are part of the Cleveland Browns Fluffball…" Learn more
---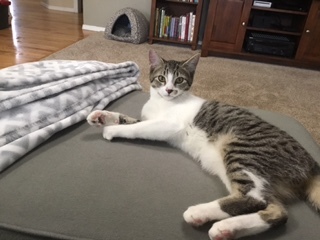 Name: Baker
Species: Cat
Location: Northwest Animal Companions, Portland, OR
Age, Size, Sex, Breed: Baby, Large, Male, Domestic Short Hair
Good With: Kids and cats
Description: "Meet Baker (the biscuit maker) a 4 1/2 month old tabby kitten. He and his brother are part of the…" Learn more
---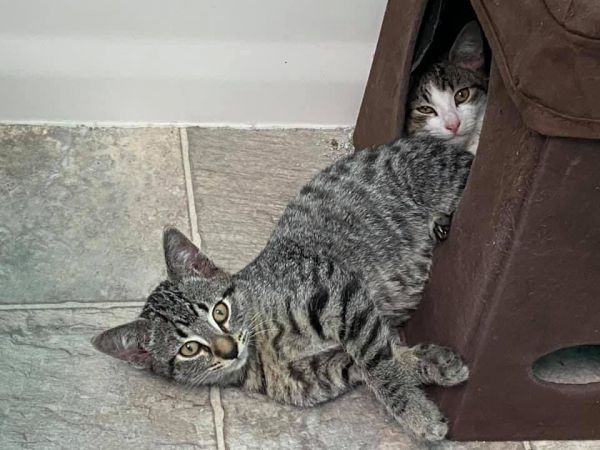 Name: Chubb
Species: Cat
Location: Northwest Animal Companions, Portland, OR
Age, Size, Sex, Breed: Baby, Medium, Male, Domestic Short Hair
Good With: Kids and cats
Description: "Meet Chubb a 4 1/2 month old tabby kitten. He and his brother are part of the Cleveland Browns Fluffball…" Learn more
---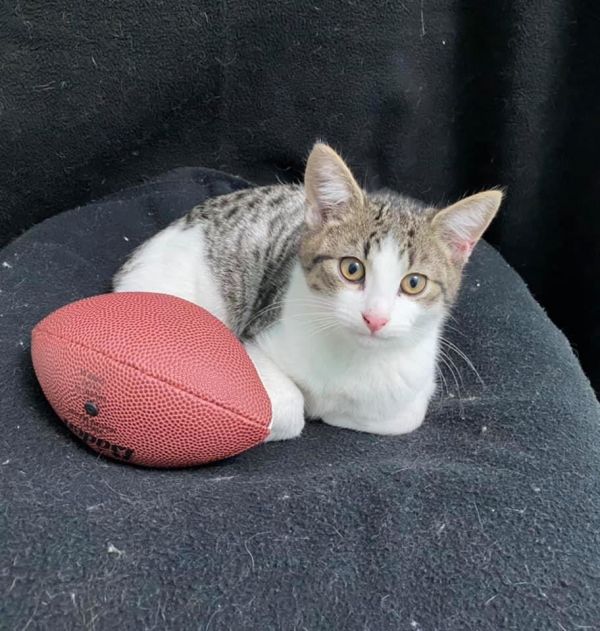 Name: Takitaki
Species: Cat
Location: Northwest Animal Companions, Portland, OR
Age, Size, Sex, Breed: Baby, Medium, Male, Domestic Short Hair
Good With: Kids and cats
Description: "Meet Takitaki a 4 1/2 month old tabby kitten. He and his brother are part of the Cleveland Browns Fluffball…" Learn more
---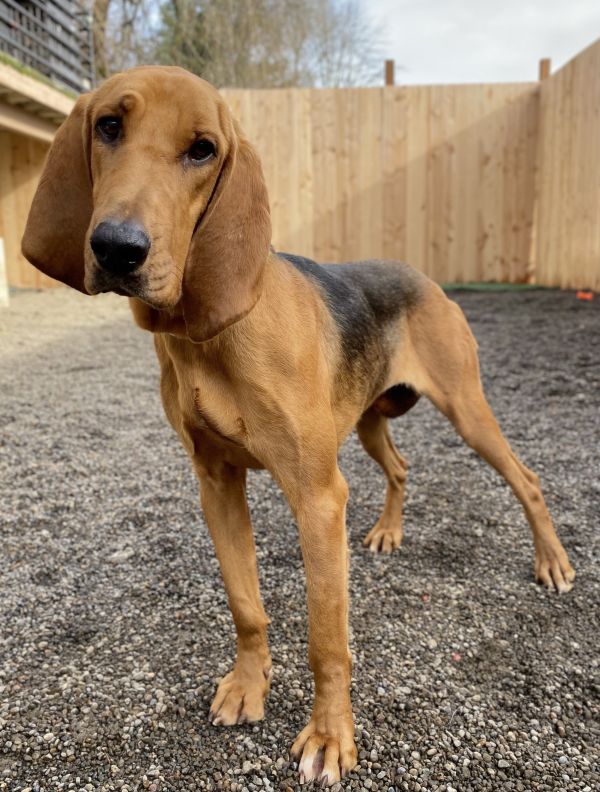 Name: Woodsy
Species: Dog
Location: Oregon Dog Rescue, 6700 SW Nyberg St., Tualatin, OR
Age, Size, Sex, Breed: Adult, Large, Female, Hound
Good With: Dogs
Description: "****DO NOT SEND AN INQUIRY VIA PETFINDER–YOU MUST GO TO WWW.OREGONDOGRESCUE.ORG AND COMPLETE AN APPLICATION–WE WILL NOT SEE INQUIRIES SENT…" Learn more
---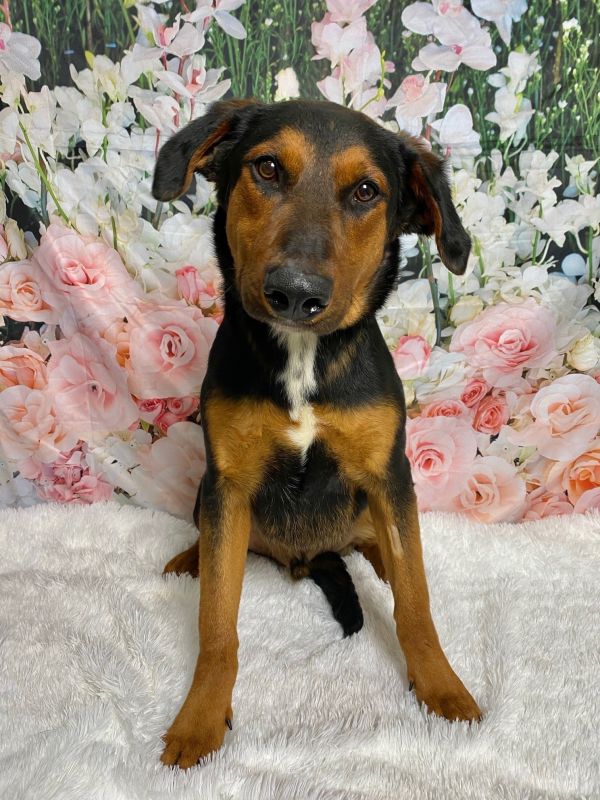 Name: Tommy
Species: Dog
Location: Oregon Dog Rescue, 6700 SW Nyberg St., Tualatin, OR
Age, Size, Sex, Breed: Adult, Large, Male, Hound Shepherd Mix
Good With: Dogs
Description: "****DO NOT SEND AN INQUIRY VIA PETFINDER–YOU MUST GO TO WWW.OREGONDOGRESCUE.ORG AND COMPLETE AN APPLICATION–WE WILL NOT SEE INQUIRIES SENT…" Learn more
---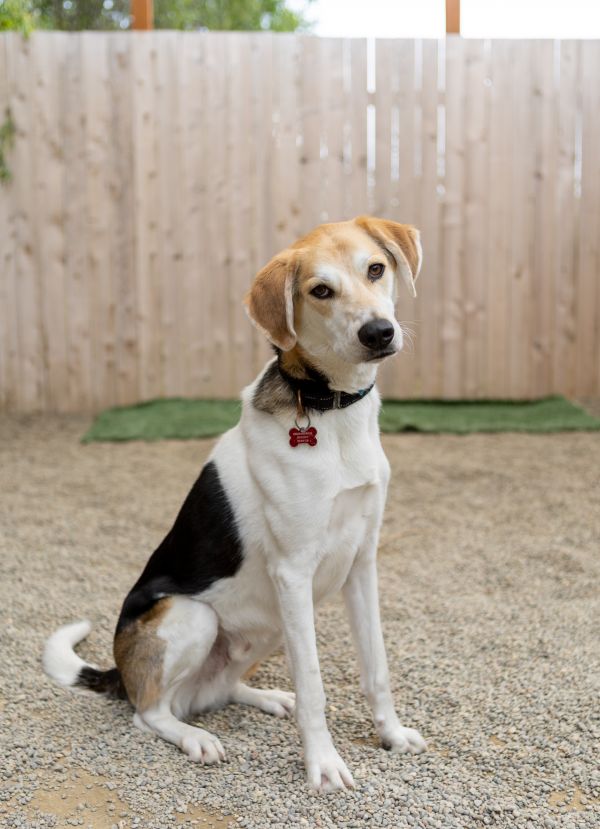 Name: Sushi
Species: Dog
Location: Oregon Dog Rescue, 6700 SW Nyberg St., Tualatin, OR
Age, Size, Sex, Breed: Young, Medium, Male, Hound
Good With: Dogs
Description: "****DO NOT SEND AN INQUIRY VIA PETFINDER–YOU MUST GO TO WWW.OREGONDOGRESCUE.ORG AND COMPLETE AN APPLICATION–WE WILL NOT SEE INQUIRIES SENT…" Learn more
---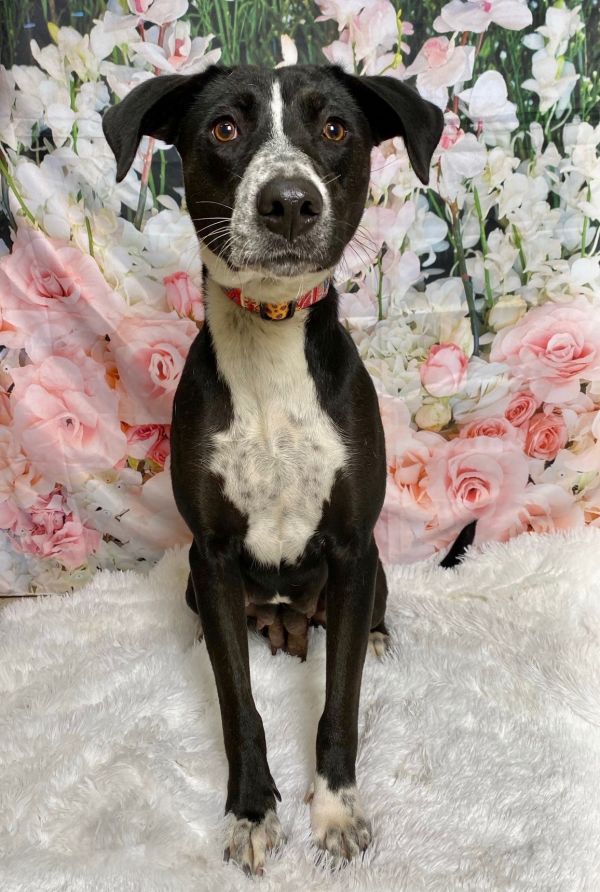 Name: Rebel
Species: Dog
Location: Oregon Dog Rescue, 6700 SW Nyberg St., Tualatin, OR
Age, Size, Sex, Breed: Adult, Medium, Female, Border Collie
Good With: Dogs
Description: "****DO NOT SEND AN INQUIRY VIA PETFINDER–YOU MUST GO TO WWW.OREGONDOGRESCUE.ORG AND COMPLETE AN APPLICATION–WE WILL NOT SEE INQUIRIES SENT…" Learn more
---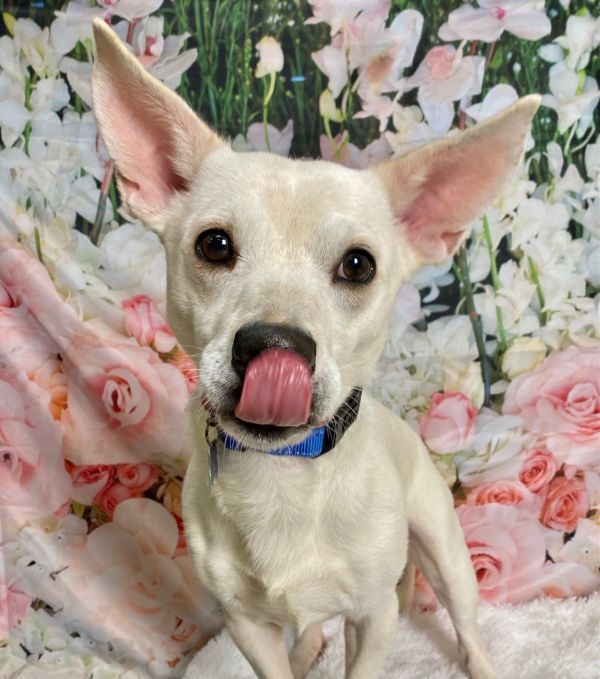 Name: Wyatt
Species: Dog
Location: Oregon Dog Rescue, 6700 SW Nyberg St., Tualatin, OR
Age, Size, Sex, Breed: Young, Small, Male, Mixed Breed
Good With: Dogs
Description: "****DO NOT SEND AN INQUIRY VIA PETFINDER–YOU MUST GO TO WWW.OREGONDOGRESCUE.ORG AND COMPLETE AN APPLICATION–WE WILL NOT SEE INQUIRIES SENT…" Learn more
---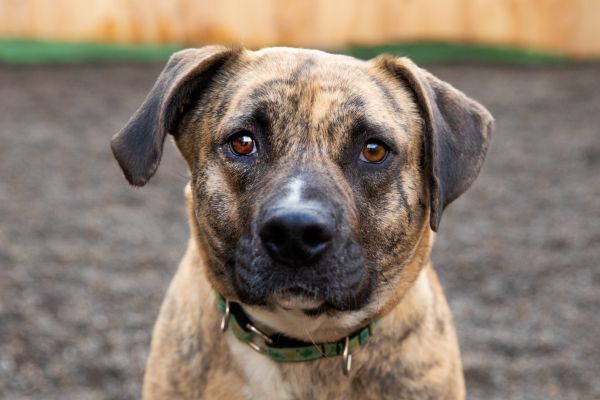 Name: Pandora
Species: Dog
Location: Oregon Dog Rescue, 6700 SW Nyberg St., Tualatin, OR
Age, Size, Sex, Breed: Adult, Medium, Female, Boxer
Good With: Dogs
Description: "****DO NOT SEND AN INQUIRY VIA PETFINDER–YOU MUST GO TO WWW.OREGONDOGRESCUE.ORG AND COMPLETE AN APPLICATION–WE WILL NOT SEE INQUIRIES SENT…" Learn more
---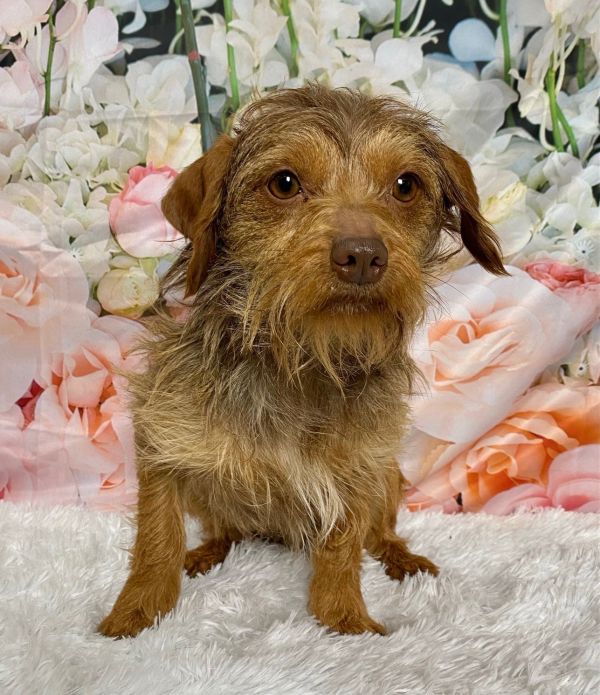 Name: Fairlee
Species: Dog
Location: Oregon Dog Rescue, 6700 SW Nyberg St., Tualatin, OR
Age, Size, Sex, Breed: Adult, Small, Female, Terrier
Good With: Dogs
Description: "****DO NOT SEND AN INQUIRY VIA PETFINDER–YOU MUST GO TO WWW.OREGONDOGRESCUE.ORG AND COMPLETE AN APPLICATION–WE WILL NOT SEE INQUIRIES SENT…" Learn more
---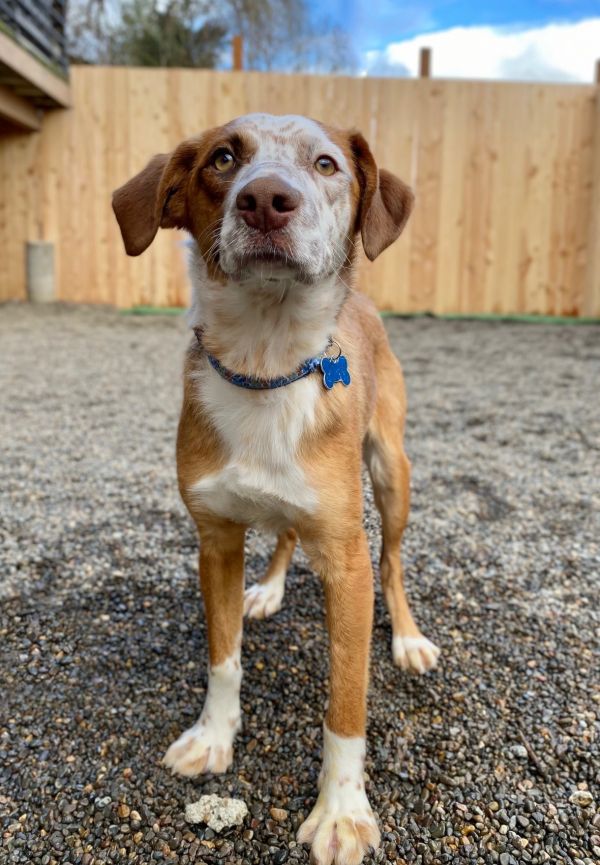 Name: Jinx
Species: Dog
Location: Oregon Dog Rescue, 6700 SW Nyberg St., Tualatin, OR
Age, Size, Sex, Breed: Young, Medium, Male, Cattle Dog
Good With: Dogs
Description: "****DO NOT SEND AN INQUIRY VIA PETFINDER–YOU MUST GO TO WWW.OREGONDOGRESCUE.ORG AND COMPLETE AN APPLICATION–WE WILL NOT SEE INQUIRIES SENT…" Learn more
---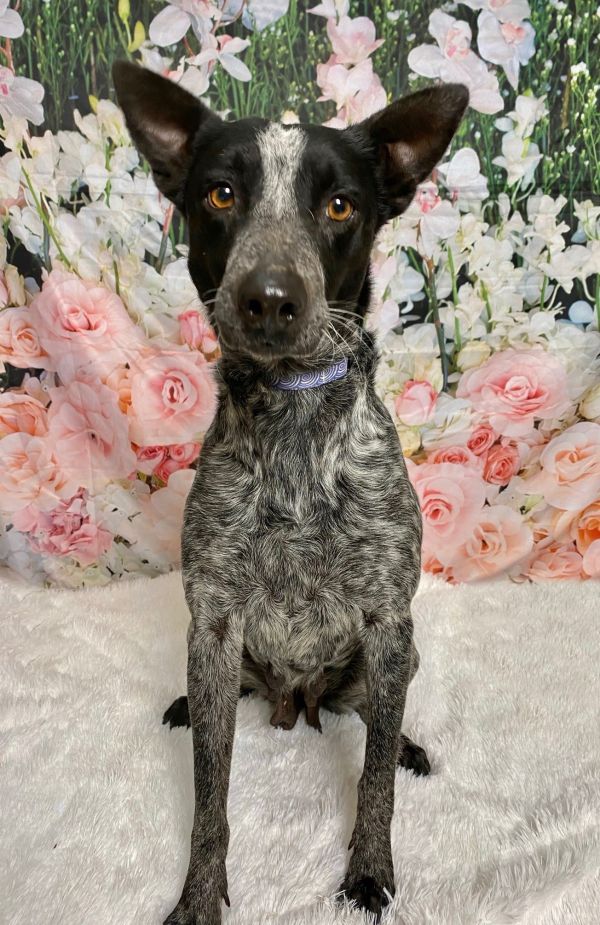 Name: Storm
Species: Dog
Location: Oregon Dog Rescue, 6700 SW Nyberg St., Tualatin, OR
Age, Size, Sex, Breed: Adult, Medium, Female, Cattle Dog
Good With: Dogs
Description: "****DO NOT SEND AN INQUIRY VIA PETFINDER–YOU MUST GO TO WWW.OREGONDOGRESCUE.ORG AND COMPLETE AN APPLICATION–WE WILL NOT SEE INQUIRIES SENT…" Learn more
---
Name: Ohio
Species: Dog
Location: Oregon Dog Rescue, 6700 SW Nyberg St., Tualatin, OR
Age, Size, Sex, Breed: Adult, Large, Male, Husky Alaskan Malamute Mix
Good With: Dogs
Description: "****DO NOT SEND AN INQUIRY VIA PETFINDER–YOU MUST GO TO WWW.OREGONDOGRESCUE.ORG AND COMPLETE AN APPLICATION–WE WILL NOT SEE INQUIRIES SENT…" Learn more
---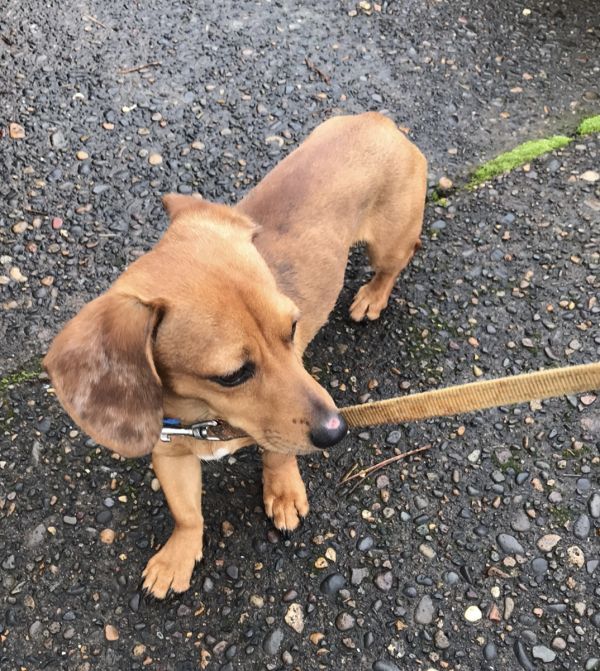 Name: Squid
Species: Dog
Location: Agave Dogs Rescue, PO Box 453, Beavercreek, OR
Age, Size, Sex, Breed: Adult, Small, Male, Dachshund
Good With: Dogs
Description: "*If Squid's posting is still up we are still accepting adoption applications for him and encourage you to complete one…" Learn more
---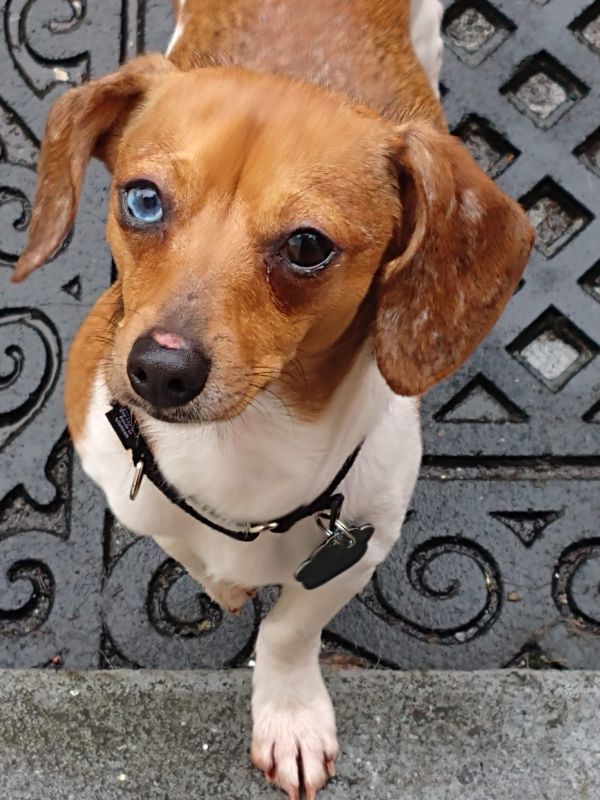 Name: Cartoon
Species: Dog
Location: Agave Dogs Rescue, PO Box 453, Beavercreek, OR
Age, Size, Sex, Breed: Adult, Small, Male, Dachshund
Good With: Dogs
Description: "*If Cartoon's posting is still up we are still accepting adoption applications for him and encourage you to complete one…" Learn more
---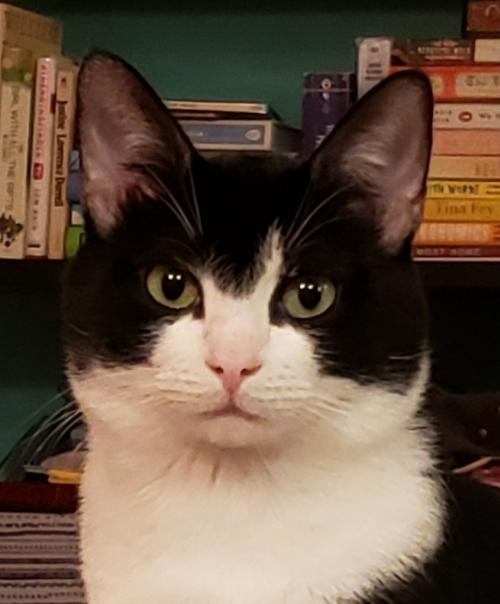 Name: Pumpkin
Species: Cat
Location: Second Chance Companions, Battle Ground, WA
Age, Size, Sex, Breed: Adult, Medium, Male, Domestic Short Hair
Good With: Cats
Description: "No, my brother and I weren't born in late October but we got adopted that month so I think that's…" Learn more
---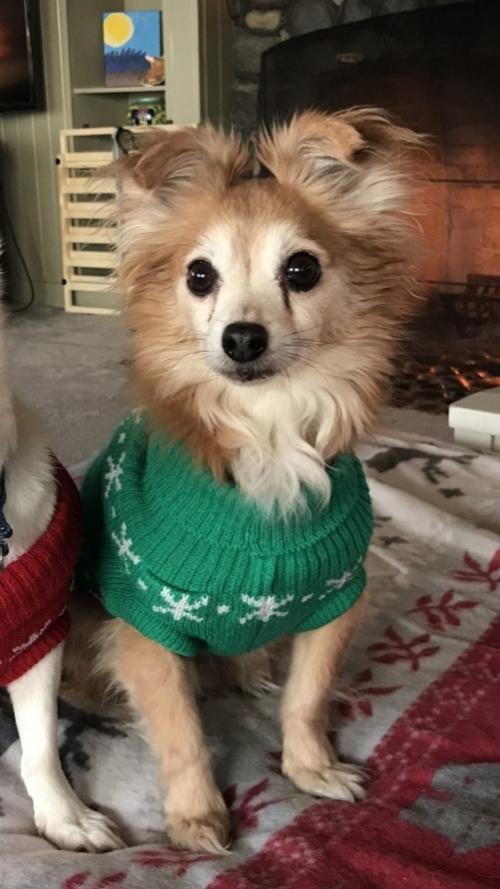 Name: Fred
Species: Dog
Location: Second Chance Companions, Battle Ground, WA
Age, Size, Sex, Breed: Senior, Small, Male, Papillon Chihuahua Mix
Good With: Dogs
Description: "Fred and his brother Jack are 13 year old brothers and are looking for a home together. They are Papillon/Chihuahua…" Learn more
---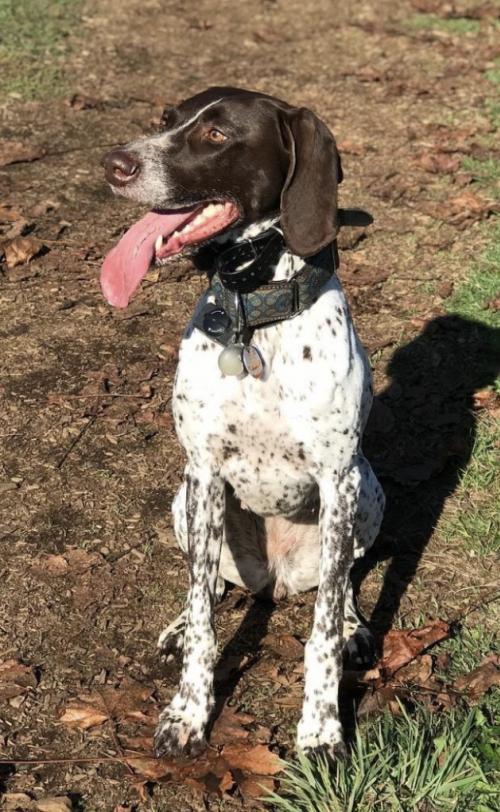 Name: Rumor
Species: Dog
Location: Second Chance Companions, Battle Ground, WA
Age, Size, Sex, Breed: Adult, Medium, Female, German Shorthaired Pointer
Description: "Rumor is a 8 year old purebred German Shorthair Pointer. She is 50 lbs. House and crate trained. Rumor is…" Learn more
---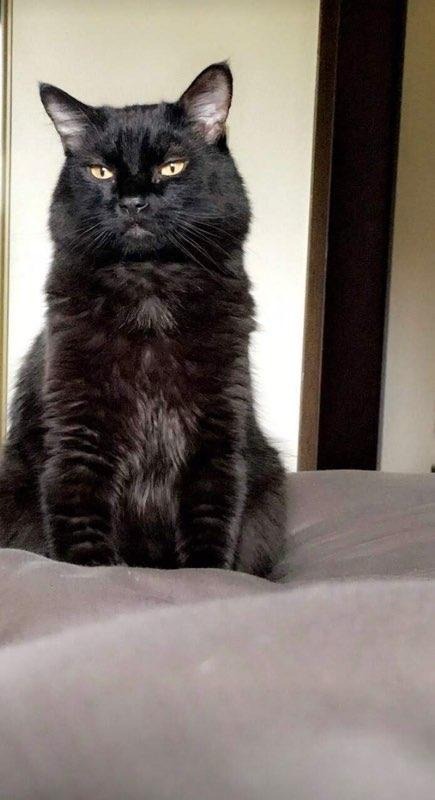 Name: Batman
Species: Cat
Location: Second Chance Companions, Battle Ground, WA
Age, Size, Sex, Breed: Adult, Medium, Male, Domestic Long Hair
Description: "I am Batman. My human mom is moving out of the area and cant take me with her. I am…" Learn more
---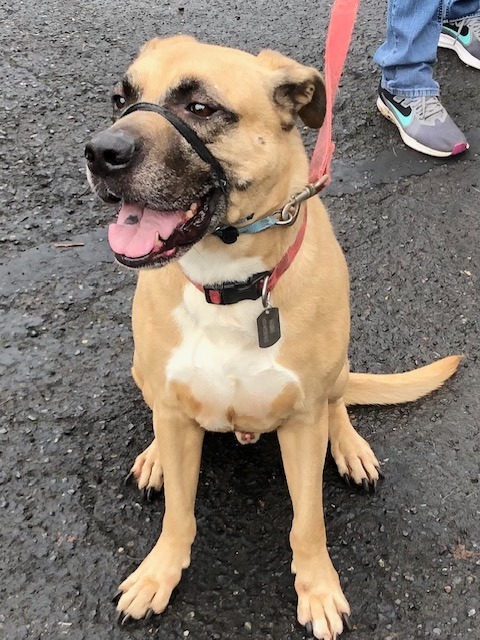 Name: Guss
Species: Dog
Location: Second Chance Companions, Battle Ground, WA
Age, Size, Sex, Breed: Adult, Large, Male, Mastiff Labrador Retriever Mix
Good With: Dogs
Description: "This big amazing boy is 1/2 Mastiff 1/4 Lab 1/4 pitty. 5 1/2 years old, 77 lbs. He's a great…" Learn more
---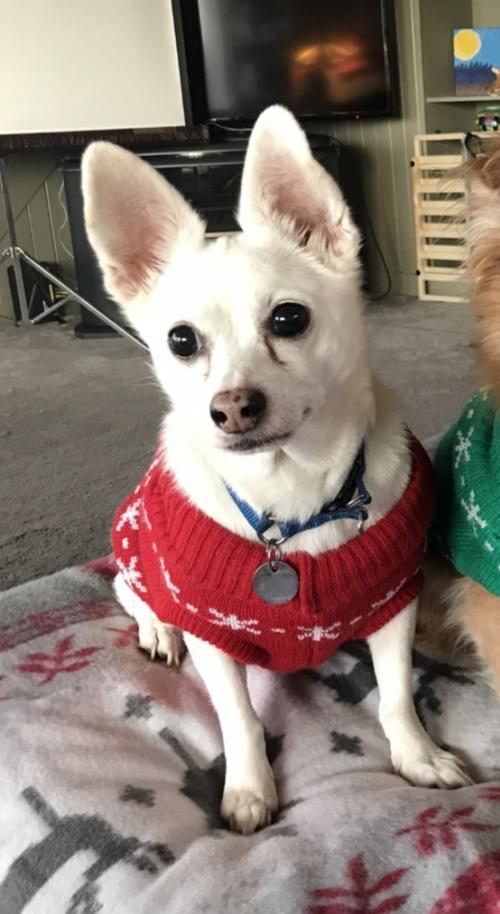 Name: Jacques
Species: Dog
Location: Second Chance Companions, Battle Ground, WA
Age, Size, Sex, Breed: Senior, Small, Male, Papillon Chihuahua Mix
Good With: Dogs
Description: "Jack and his brother Fred are 13 year old brothers and are looking for a home together. They are Papillon/Chihuahua…" Learn more
---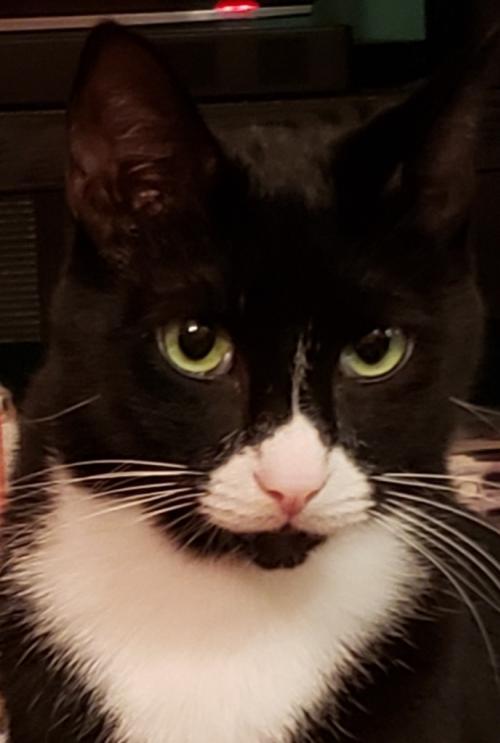 Name: Boo
Species: Cat
Location: Second Chance Companions, Battle Ground, WA
Age, Size, Sex, Breed: Adult, Medium, Male, Domestic Short Hair
Good With: Cats
Description: "No, my brother and I weren't born in late October but we got adopted that month so I think that's…" Learn more
---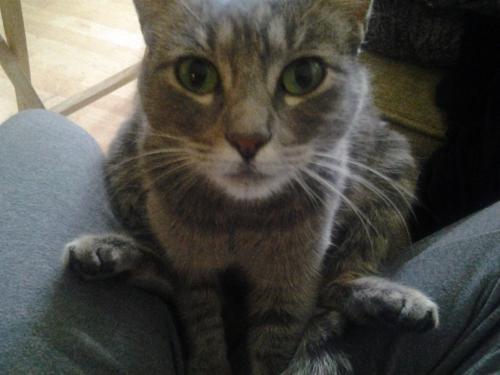 Name: Pippen aka Kiki
Species: Cat
Location: Second Chance Companions, Battle Ground, WA
Age, Size, Sex, Breed: Senior, Medium, Female, Domestic Short Hair
Good With: Dogs
Description: "I know the names might be confusing but I was originally named Pippen, however, the toddler in the home couldn't…" Learn more
---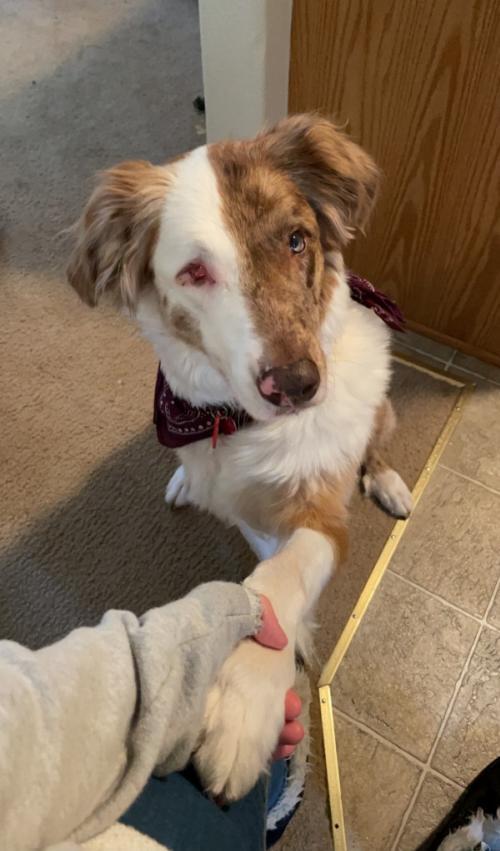 Name: Ella
Species: Dog
Location: Second Chance Companions, Battle Ground, WA
Age, Size, Sex, Breed: Adult, Large, Female, Australian Shepherd
Description: "Ella is a beautiful Australian shepherd. She's 3 years old and 65 lbs. Ella has microphthalmia. Caused by bad breeding…" Learn more
---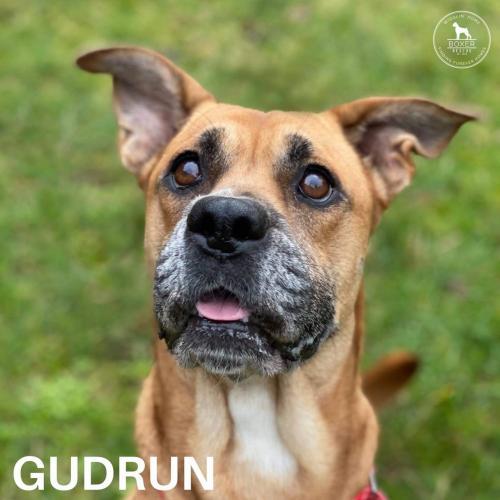 Name: Gudrun
Species: Dog
Location: Wigglin Home Boxer Rescue, 909 SE Clark Ave, Battle Ground, WA
Age, Size, Sex, Breed: Adult, Large, Female, Boxer Shepherd Mix
Description: "Gudrun 5 Years Old Female Boxer/Shepherd mix Dog friendly (prefers calmer dog friends) No cats Kid friendly House trained Crate…" Learn more
---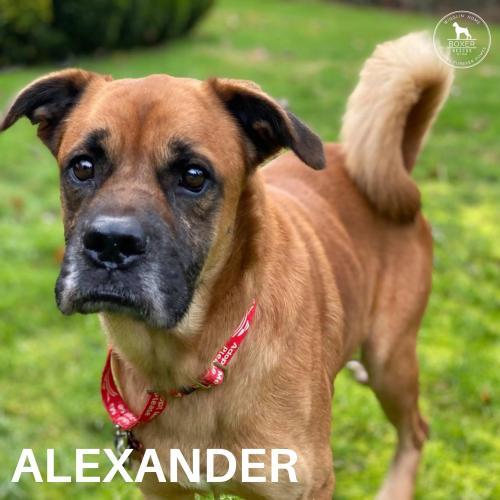 Name: Alexander
Species: Dog
Location: Wigglin Home Boxer Rescue, 909 SE Clark Ave, Battle Ground, WA
Age, Size, Sex, Breed: Adult, Large, Male, Boxer Shepherd Mix
Description: "Alexander 3 Years Old Male Boxer/Shepherd mix Dog friendly (prefers mellow dog friends) No cats Kid friendly House trained Crate…" Learn more
---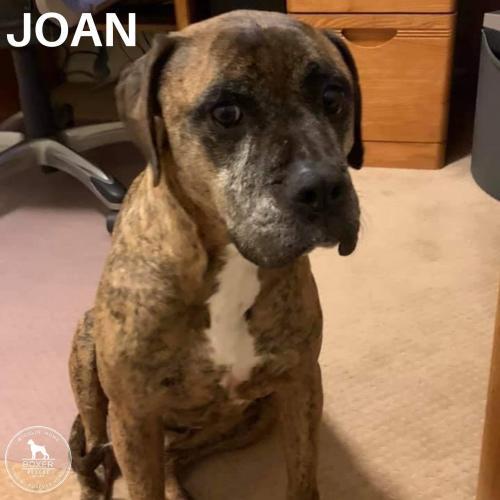 Name: Joan
Species: Dog
Location: Wigglin Home Boxer Rescue, 909 SE Clark Ave, Battle Ground, WA
Age, Size, Sex, Breed: Senior, Large, Female, Boxer
Description: "Joan 8 Years Old Boxer Mix Prefers to be only dog (she wants all the love) Kid Friendly Housebroken Crate…" Learn more
---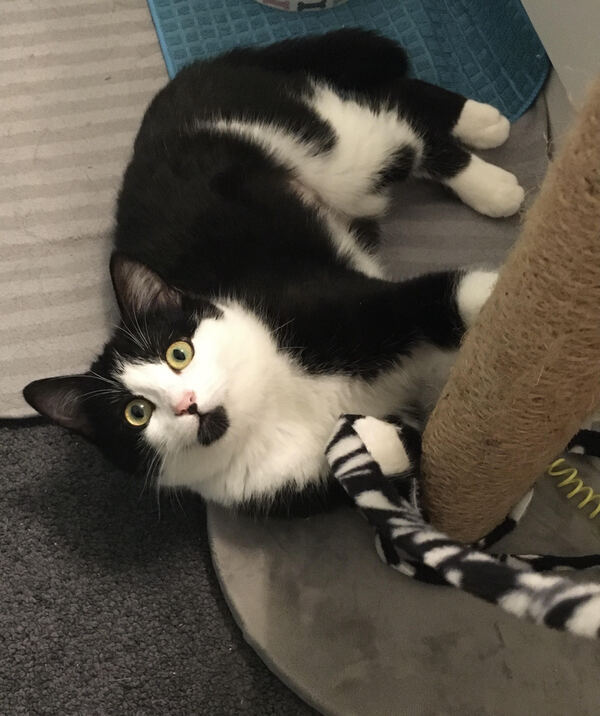 Name: Froggy
Species: Cat
Location: Cat Adoption Team, 14175 SW Galbreath Drive, Sherwood, OR
Age, Size, Sex, Breed: Young, Medium, Female, Domestic Short Hair
Description: "Hi, I'm Froggy. A few months ago I was hit by a car and that experience left me distrustful of…" Learn more
---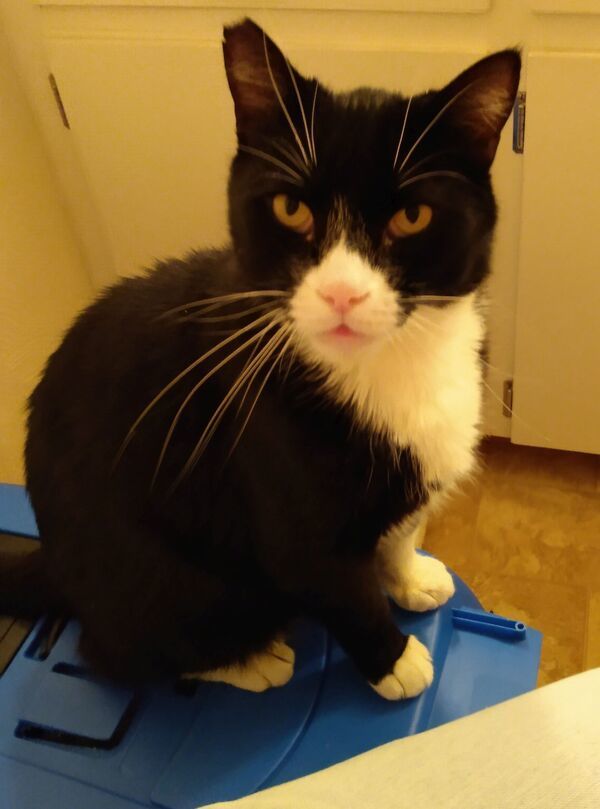 Name: Conner
Species: Cat
Location: Cat Adoption Team, 14175 SW Galbreath Drive, Sherwood, OR
Age, Size, Sex, Breed: Senior, Medium, Male, Domestic Short Hair
Description: "**Loving – Gentle – Mellow** Conner is an easy going wonderful senior kitty. He loves to get petted and loves…" Learn more
---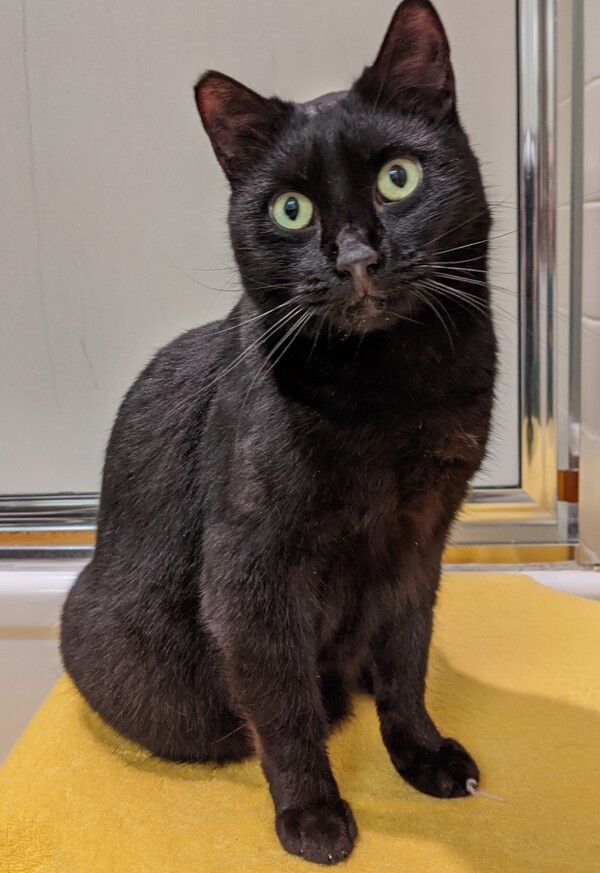 Name: Beauty
Species: Cat
Location: Cat Adoption Team, 14175 SW Galbreath Drive, Sherwood, OR
Age, Size, Sex, Breed: Adult, Medium, Male, Domestic Short Hair
Description: "**Sweet – Handsome – Friendly** Beauty is a quiet cat and tends to meow softly as food is being offered…." Learn more
---
Name: Colin
Species: Cat
Location: Cat Adoption Team, 14175 SW Galbreath Drive, Sherwood, OR
Age, Size, Sex, Breed: Young, Medium, Male, Domestic Short Hair
Description: "* Calm – Loyal – Sweet ** To facilitate contactless adoptions, an $8 fee to cover the cost of a…" Learn more
---