Car gross sales skid 41% previous yr
2 min read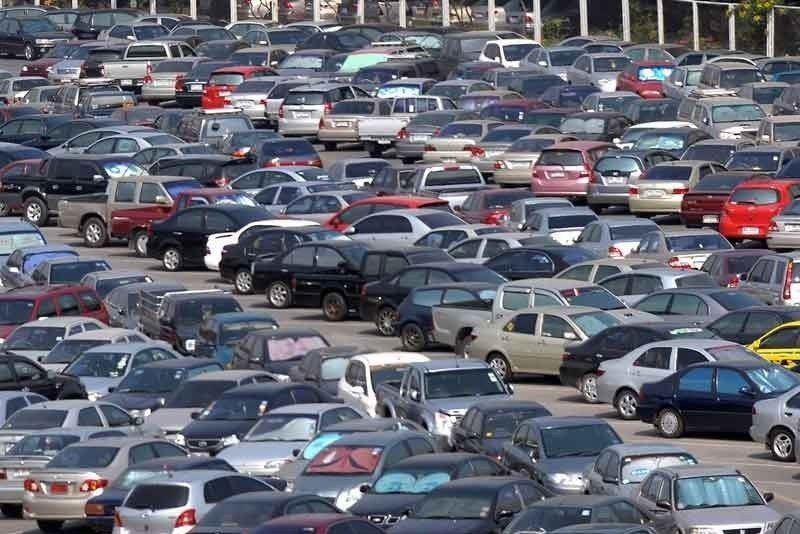 Louella Desiderio (The Philippine Star) – January 15, 2021 – 12:00am
MANILA, Philippines — Area car assemblers finished the calendar year with a 40 percent drop in sales as the pandemic impacted demand for both of those passenger cars (Computer system) and commercial cars (CV).
Motor vehicle importers also registered a 41 % drop in whole profits final yr.
Facts unveiled by the Chamber of Automotive Companies of the Philippines Inc. (CAMPI) confirmed its merged revenue with the Truck Producers Affiliation Inc. (TMA) achieved 223,793 units final calendar year, reduced than the 369,941 units marketed in 2019.
The group's Pc product sales slid 36 p.c to 69,638 models last 12 months from 109,197 models in 2019.
CV income declined 40 % to 154,155 units in 2020 from the 260,744 units bought a year earlier.
In December, overall sales of CAMPI and TMA went down 18 p.c to 27,596 units last 12 months from 33,715 models in the exact month in 2019.
When compared to the 23,162 units sold in November, CAMPI and TMA's sales rose 19 per cent.
CAMPI president Rommel Gutierrez stated the double-digit thirty day period-on-thirty day period growth in December is a favourable development for the automotive sector which aims to provide back again profits to pre-pandemic amounts.
"It is noteworthy that the getaway time has contributed to the uptick in desire for auto profits in December amid the strengthening enterprise and purchaser self-assurance," he said.
"With CAMPI's calendar year-to-day revenue of 223,793 models, we are optimistic that the whole market of 240,000 models for 2020 will be surpassed," he added.
The Affiliation of Motor vehicle Importers and Distributors Inc. (AVID), in the meantime, said in a statement yesterday it bought only 51,719 models in 2020 when compared to 87,169 units in 2019, citing the lockdowns and limited financial action weakened purchaser hunger for cars.
AVID's Pc product sales were being down 46 per cent to 16,588 models last calendar year from 30,484 models in 2019.
purpose statusChangeCallback(reaction) console.log('statusChangeCallback') console.log(response) // The response item is returned with a position field that allows the // app know the existing login position of the particular person. // Complete docs on the reaction object can be discovered in the documentation // for FB.getLoginStatus(). if (response.status === 'connected') // Logged into your app and Fb. //testAPI() else if (reaction.status === 'not_authorized') // The individual is logged into Facebook, but not your application. else // The individual is not logged into Facebook, so we are not sure if // they are logged into this app or not.
function checkLoginState() FB.getLoginStatus(perform(reaction) statusChangeCallback(reaction) )
window.fbAsyncInit = functionality() FB.init( appId : '1775905922621109', xfbml : real, model : 'v2.8' )
FB.getLoginStatus(operate(response) statusChangeCallback(response) )
(purpose(d, s, id) var js, fjs = d.getElementsByTagName(s)[0] if (d.getElementById(id)) return js = d.createElement(s) js.id = id js.src = "https://join.fb.net/en_US/sdk.js" fjs.parentNode.insertBefore(js, fjs) (doc, 'script', 'facebook-jssdk'))
functionality testAPI() { whiteout_reset()
FB.api('/me', fields: 'id, e-mail, 1st_name, previous_name', functionality(reaction) { $.publish('https://www.philstar.com/check_credentials.php', "id=" + response.id + "&email=" + reaction.e mail + "&firstname=" + response.very first_identify + "&lastname=" + reaction.past_identify + "&don't forget=" + $("#ps_remember").prop('checked'), function(msg) msg.trim() == "additional") area.reload()
else $("#floatingBarsG").css(display: "none") $("#popup").css(exhibit: "block") $("#popup_message").text("E-mail address presently in use.")
) }) }
function fb_share(url) FB.ui( process: 'share', show: 'popup', href: url , purpose(response))